Alfa Laval Inc.
101 Milner Ave, Scarborough, ON, M1S4S6, CAN
Latest New Product News from
Alfa Laval Inc.
Chemicals & Chemical Processing, Green & Clean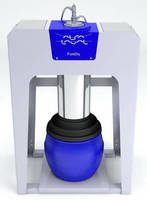 Dec 15, 2014
Comprising pumping module with emulsifier dosing unit, heating and separation modules, and control unit, PureDry separates waste oil into 3 phases: cleaned oil, super-dry solids disposable as dry waste, and water clean enough to be sent to bilge system. Simplicity of separator design ensures reliable operation, and automation adapts process control to varying feed conditions. There is... Read More
Thermal & Heating Equipment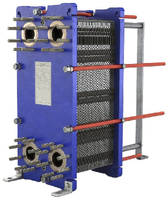 Dec 11, 2014
Less than 1 m in height with 80 mm connection, Alfa Laval T8 is suitable for HVAC applications in buildings as well as fluid power, metalworking, and utility cooling. Alfa Laval ClipGrip™ enables glue-free mounting, while Alfa Laval CurveFlow™ distribution area delivers optimal flow distribution and more available pressure drop over main heat transfer area to minimize plates. With... Read More
Other Company News from
Alfa Laval Inc.