Detailed contact information:
Surface Finish Coating provides stable black appearance. Return to story
Latest New Product News from
Dörken Corp.
paints & coatings, green & clean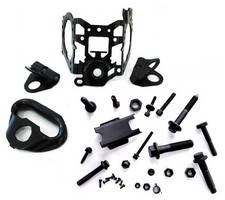 September 18, 2014
According to approval to PS-11036 from Chrysler, DELTA-PROTEKT® KL 105 with VH 301.1 GZ meets/exceeds requirements for corrosion performance, gauging, and consistent torque versus tension performance on threaded fasteners. This zinc flake basecoat plus topcoat, providing corrosion protection and consistent assembly torque, is free of harmful heavy metals, such as Cr-(VI), and conforms to EU guidelines relating to 2000/53/EC, REACH, and 2002/95/EC. Read More
paints & coatings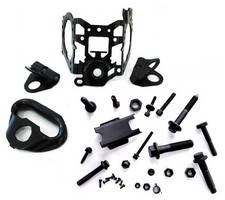 May 8, 2014
Developed for screws and other fasteners in visible areas for automotive industry, coating system comprising matt zinc flake basecoat DELTA-PROTEKT® KL 120 and water-based black topcoats DELTA-PROTEKT® VH 321 GZ and VH 322 GZ fulfills corrosion protection requirements while simultaneously giving components stable, black surface. Properties reduce white corrosion while promoting adhesion as well as resistance to abrasion while meeting respective coefficients of friction. Read More
Other Company News from
Dörken Corp.