Swiss Jewel Co.
325 Chestnut St., Philadelphia, PA, 19106, USA
Latest New Product News from
Swiss Jewel Co.
optics & photonics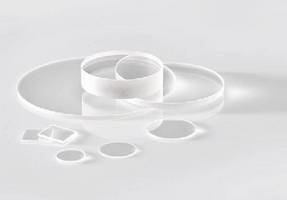 October 11, 2013
Engineered of temperature-stable Sapphire to withstand thermally demanding environments up to 2,000°C, Sapphire Windows are suitable for flame detectors and analyzers of combustible gas and other hazardous materials. Hardness of 9 moh enables windows to stand up to corrosion and distortion over sustained heavy use, while transmission values from UV to mid-IR (0.2&ndash;5.0 µm) optimize sensitivity for infrared flame detection. Windows range in size from <1.0 mm up to 76.2 mm diameter. Read More
Other Company News from
Swiss Jewel Co.