Steel Guard Safety Corp.
16520 Vincennes Ave., South Holland, IN, 60473, USA
Detailed contact information:
Insulated Vinyl Curtain Walls help reduce temperature loss. Return to story
Latest New Product News from
Steel Guard Safety Corp.
materials & material processing, plant furnishings & accessories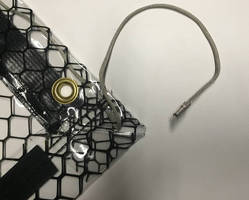 November 18, 2015
Featuring carbon scrim, Electro-Shield consists of heavy-duty, transparent, vinyl curtain that brings voltage down to zero. This fire-resistant, 14-mil curtain, designed for clean rooms, server rooms, electronic equipment areas, and dangerous machinery areas, is resistant to abrasion, cleaning processes, and corrosion. Grounding wire and carbon scrim are suited for environments where oxygen-rich and dust-free atmospheres need to be maintained. Read More
architectural and civil engineering products, plant furnishings & accessories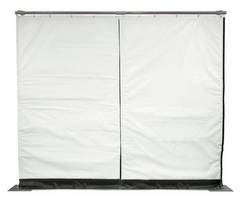 April 11, 2014
Energy Shield Insulated Curtain Walls come in Stationary and Fold-A-Way varieties with respective panel widths of 72 and 60 in. Able to fold up to 1/3 of its size on industrial roller track system when not in use, Fold-A-Way features 3M Thinsulate Ultra Insulation. Stationary style uses foil laminated bubble insulation. Constructed with 18 oz coated vinyl, all curtains are double lock stitched with heavy duty nylon thread and feature thermal valences and floor sweeps. Read More
Other Company News from
Steel Guard Safety Corp.