Aqueous Technologies Corp.
9055 Rancho Park Court, Rancho Cucamonga, CA, 91730, USA
Detailed contact information:
Zero Discharge Cleaning/Defluxing System is fully automatic. Return to story
Latest New Product News from
Aqueous Technologies Corp.
cleaning products & equipment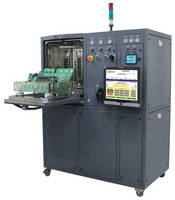 April 29, 2014
Incorporating wash-solution recycling system and rinse-water recycler into same machine, Trident ZDO automatically washes, rinses, verifies cleanliness, and fully dries assemblies. Shadow mitigation technology suits fine-pitch, low-profile components, and wireless barcode scanner allows all assemblies being cleaned to have their serial numbers scanned and entered into machine's SQL database. Machine also offers pre-selected cleanliness levels and can store all process data. Read More
waste handling equipment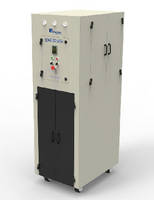 April 13, 2012
Used with batch-format or inline defluxing systems, EcoCycler provides capture, filtration, re-deionization, and reuse of rinse water. Low and high level float switches allow for automatic water replenishment and protection against dry-run operation. Constructed of corrosion-resistant welded polypropylene, EcoCycler has built-in stainless steel recirculation/filtration pump that directs waste rinse water through dual particulate filters, and carbon and resin media tanks. Read More
Other Company News from
Aqueous Technologies Corp.