Detailed contact information:
TITAN® V6 Bottom Loading Furnace Fits in Standard Truck or Shipping Container Saving Customers Money and Time Return to story
Latest New Product News from
Ipsen, Inc.
Thermal & Heating Equipment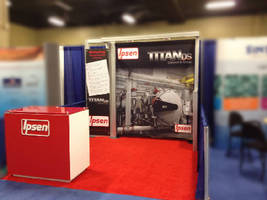 June 25, 2012
Operating in more than 20 languages, TITAN DS can handle very high binder content in MIM applications. Furnace features automated protection system that virtually eliminates binder build-up in pumps and piping. Accurate control of gas flow carries evaporated binder out of hot zone and eliminates cross contamination. For flawless part quality, optimized hot zone design with front and rear heating elements maximizes cleanliness and temperature uniformity. Read More
Other Company News from
Ipsen, Inc.