Deep Ocean Engineering, Inc.
2528 Qume Dr., Suite 11, San Jose, CA, 95131, USA
Latest New Product News from
Deep Ocean Engineering, Inc.
Sensors Monitors & Transducers, Test & Measuring Instruments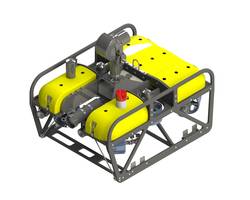 Feb 23, 2017
Suitable for infrastructure inspections, hydroelectric monitoring and exploration applications, Phantom®L6 ROV is equipped with active roll and heading gyro stabilization. Delivering 18,000 lumens output illumination and 110 lb vertical lifting force, unit features open-frame architecture and expansion bulkhead connectors. Offering diverse sonar integration options and five degrees of freedom... Read More
Transportation Industry Products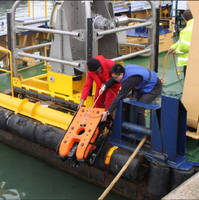 Feb 05, 2016
Featuring open-frame architecture, Phantom™ T5 ROV provides full HD video with 20X optical zoom and on-screen videographic overlay mounted on tilt platform with angle feedback. Maintenance-free auto functions include auto-heading, auto-depth, auto-stabilize, and auto-altitude. Offering 2-person portability, unit is housed in non-corroding polypropylene chassis with magnetically coupled... Read More
Other Company News from
Deep Ocean Engineering, Inc.