Weird in the Workplace
March 13, 2007
Napping On the Job, Robotic Receptionists, Customer Service Psychosis, USB BBQ, 24-Carat Gold Printer, Desk-Treadmill, Bad Posture's Benefits and Seriously Cool Workplaces! The daily grind can elicit interesting insight and creative ideas in the name of health, productivity or simply to spice up the banality of the everyday workplace... as you'll see here.
Nap Time
For centuries, it has been the most rational of traditions vaunted by Spaniards, one that makes life in that country and many other European states so enviably stress-free. It is the siesta — or as we call it around U.S. parts, the nap.
A recent Harvard study (not to mention a fast-growing trend) has been touting the benefits of a midday nap, as it could reduce the risk of cardiac death by 37 percent. Findings from the new research study show that regular napping reduces the risk for fatal heart problems, especially among men.
The study, which was the largest of its kind to date, tracked 23,681 Greek adults for approximately six years. The conclusions were interesting: those who napped at least three times a week for about half an hour had a 37 percent lower risk of dying from heart attacks or other heart-related problems, compared to those who did not nap.
France's health minister is already looking into institutionalized workplace napping in that country.
Which leads us to this nifty little device... .
Nap Alarm A Japanese company called Takanoha has come up with a tiny gadget that prevents you from falling asleep. The nap alarm goes behind your ear and vibrates when it detects you are falling asleep by measuring the speed of head movements (head nodding, etc.), as Gizmodo noted last year.
Perfect for boring meetings, it costs only $15 (1,800 yen).
Robotic Temp Receptionist Turned Fire Sniffer In November, a Japanese staffing company began offering its clients access to a robot — Ubiko, which weighs in at 132 pounds — that can greet people, show DVDs, hand out balloons, act as an unassuming hospital receptionist and various temp jobs.
Then last month, the Tmsuk-manufactured robot was snatched up by researchers at Kyushu University and the Kanazawa Institute of Technology and retrofitted with a unique olfactory sensor programmed to recognize the distinctive odors of smoke and ash. This new electronic sniffer allows Ubiko to pick up scents too faint for the human proboscis to detect, enabling it to track down small fires before they turn, say, your office building into a towering inferno.
Customer Service is Bad for You Customer service work can be bad for psychological health, as it typically involves being polite and friendly to customers or clients and having to suppress real feelings and emotions.
Management-Issues News in January reported:
In research presented to the annual conference of the British Psychological Society's Division of Occupational Psychology, Dr Gail Kinman of the University of Bedfordshire found that emotional [labor] was linked to negative effects, whether it was performed face-to-face or over the phone, and that the effects extended beyond the workplace into the home environment.
The research was based on a questionnaire survey of 124 flight attendants and 122 telesales agents employed by a UK airline, while eight out of 10 participants were female.
USB BBQ A group of Japanese modders decided to make their own custom USB-powered BBQ using 30 USB ports spread out over five USB PCI cards. Moreover, according to Gizmodo, the PC is still fully functional.
Why would you do it? Because you can, I guess.
Strange and Luxurious The casing on the HP LaserJet p2015 below is made entirely out of 24-carat gold. Best of all, the blinged-out printer actually works. According to Engadget in November:
On display at the GITEX show somewhere in Dubai, this working prototype is up for auction with a starting price of US$299 or about a Benjamin less than the printer costs without all that gold.
Speaking of printers... .
The Diversity of Inkjet Printers The idea of inkjet printing has been used since as early as 1950 in instrument recorders and other specialized applications (See: Invention & Technology Magazine). Today inkjet printers (and similar technologies) are to be used in the production of many microscopic items. Today they are creating custom — and pliable — electronics for cell phone displays and programmable signs, as well as producing fine-art prints called giclées. "Tomorrow they could build large, lightweight antennas that stow compactly and unfurl in space," according to IEEE Spectrum.
By adapting the ubiquitous, low-cost technologies of inkjet printing, engineers have managed to produce simple flexible circuits of up to 50 square centimeters.
IEEE Spectrum's Babu R. Chalamala and Dorota Temple wrote:
If this and similar work live up to their promise, it could herald a radical advance in the electronics industry: the cheap and fast fabrication of high-quality, even custom, plastic-based ICs with equipment not much bigger than a microwave oven.
Current research at Clemson University also could lead to using inkjet printers to create human organs.
Tie With Built-in Wallet/Organizer Put simply, this is one of the strangest ties we've come across. It has slots for just about everything, including scissors, passports, credit cards and more.
(via TechEBlog)
'Seriously Cool Workplaces' Ever since the birth of the cubicle, it has been argued, office workstations have gone downhill. Fortunately, at least some companies have come to understand the importance of physical surroundings to an employee's creativity, productivity and overall general disposition. No one knows this better than The Chief Happiness Officer, who last October compiled photos of "10 seriously cool workplaces."
Our favorite is Red Bull's London office — for the slide between floors alone.
Although the Volkswagen Phaeton plant in Dresden, Germany, is pretty snazzy, too.
Gives New Meaning to 'Rats on a Treadmill' It's called a NEAT office, and it has more to do with getting your body in shape than your cubicle. NEAT stands for Non-Exercise Activity Thermogenesis — the scientific term for burning calories
at your desk job and in other non-traditional workout settings.
The work done on the desk-treadmill is a leisurely stroll at/under 1 m.p.h., so there's no sweating at work, according to James Levine, a Mayo Clinic physician and professor of nutrition, who created the office idea.
Nonetheless, people who use NEAT offices have burned an extra 120 calories more per hour than they did sitting. In an eight-hour workday, that could add up to almost 1,000 extra calories burned — or potentially 1.5 pounds lost per week.
Our Mothers Were Wrong Scottish radiologists confirmed in a study last year that sitting up straight might be bad for you; that a 130-degree angle of recline between torso and thighs reduces pressure on the discs in the lower back.
Researchers of the study, conducted at Woodend Hospital in Aberdeen, Scotland, used a new form of magnetic resonance imaging (MRI) to show that sitting in an upright position places unnecessary strain on your back, leading to potentially chronic pain problems if you spend long hours sitting.
"A 135-degree body-thigh sitting posture was demonstrated to be the best biomechanical sitting position, as opposed to a 90-degree posture, which most people consider normal," Science Daily quoted Waseem Amir Bashir, author and clinical fellow in the Department of Radiology and Diagnostic Imaging at the University of Alberta Hospital, Canada, as having said.
Which is the reason for the concept in our final item... .
Office Chair of the Future Some manufacturers are looking toward a self-adjusting chair for the future. Herman Miller is working on a chair that will "listen to who's sitting on it and adjust itself to their weight," according to Bill Dowell, the company's director of research.
Meanwhile, Humanscale's Freedom chair includes a counterbalance system that adjusts itself like scales to the sitter's weight as he or she reclines, eliminating the need for recline controls.
On the other hand, perhaps "the chair of the future isn't one at all," Popular Mechanics recently proposed:
Chairs contribute in part to the high rate of back pain, which, according to the National Institutes of Health, affects eight out of 10 Americans. "Our notion of a machine for sitting may not make sense in a globalized world," says Herman Miller designer Cameron Campbell.
In her book The Chair, Galen Cranz of the University of California at Berkeley points out that the Indian practice of squatting and the Muslim practice of stretching five times a day to pray have great ergonomic benefits. Therefore, 10 years from now, some workers may settle into a low recliner, others may kneel on soft carpet, and they'll all talk across a pile of office cushions.
*BONUS*
How to Quit your Job Unhappy with your job? Check. A group of soon-to-be-ex-coworkers gathered around? Check. Boombox? Check. The knowledge that you will never be able to use your employer as a reference in the future? Check.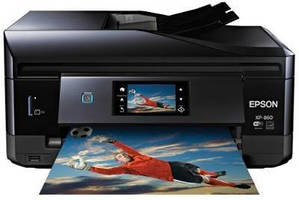 Computer Hardware & Peripherals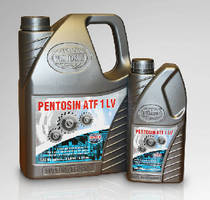 Transportation Industry Products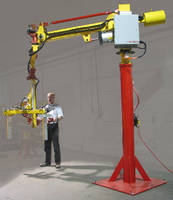 Material Handling & Storage, Machinery & Machining Tools