Tips for Managing the Next Generation
September 13, 2011
Many employers are discovering their management strategies do not always relate to younger hires, and that formulating techniques specific to those new to the workforce is often the key to success.
As first-time hires enter the workforce, most find themselves working for companies that have multiple generations of employees. These young workers, often known as "millennials" or "Gen Y," bring along new skill sets, innovative ideas and expectations of their workplace. However, many of them will find they are disconnected from their more experienced managers.
"When younger workers and older managers come together, there are bound to be clashes based on their different values," Monster.com explains.
Some of these differences include misconceptions about what new workers are really looking for in a company and their career, as outlined in a study from DeVry University's Career Advisory Board. In the study findings, professionals aged 21-31 indicate that "achieving a sense of accomplishment" in their career is just as important as earning a high salary. Hiring managers, however, "believe high pay plays a greater role in Millennials' perception of career success."
In its Millennials at Work: Perspectives of a New Generation study, PricewaterhouseCoopers (PwC) indicated that more than 90 percent of survey respondents expressed loyalty to the organization they worked for.
As young workers express loyalty and a desire to expand their career within a company, what can managers do to attract and retain the best of the new workforce? Below are some ideas for managers to consider in promoting young employees' success.
Set the Right Tone Early "Teach by your example to set expectations," the Career Advisory Board recommends. As managers begin the interview process, it is essential for them to accurately represent the company and its expectations so there are no surprises, vision clashes or disappointments down the road.
"Fully explain performance goals, appropriate office behavior, dress code and office hours," AllBusiness advises. "This will open the potential employee's eyes to the job requirements and what it takes to succeed."
Keep an Open, Fair Mind Instead of viewing young workers as inexperienced, find a way to maximize their potential. "Some managers are resistant to putting a younger employee on a more challenging project because of their lack of experience; however, recognize that the employee will only be as valuable to your organization as you let them be," according to ERC Insights Blog.
With this in mind, realize that the fresh faces in the workforce are not necessarily hardwired the same as earlier generations of employees, and that they handle situations differently, MarketWatch explains.
Use Different Strengths for Better Communication Managers are advised to use their new workers' strengths to help build company practices. The new wave of workers has different skills than just a generation or two ago, such as extensive tech knowledge.
"Gen Y is more affluent, more adept at use of technology, better educated, and more ethnically diverse than any previous generation," Today's Engineer says. Use such skills to address these workers while strengthening company communication. "Think creatively about how technology can be used to engage this audience (e.g., avatars, internal networking sites, etc.)," PwC advises.
Assign the Right Mentor In the PwC survey, 98 percent of 4,271 respondents indicated that they consider working with strong coaches and mentors "an important part of their development." Yet the right type of mentor is crucial. PwC researchers concluded from the findings that there is a need for more one-on-one coaching for new employees.
Who is the "right" mentor? Good management usually involves leaders who provide attention and respond to their job progress. "Give timely and constructive feedback," the Career Advisory Board suggests. Also, because new workers are often looking for structure, it's important that they have a sense of direction. "Don't overwhelm them with an unexplained assignment," Today's Engineer advises. "They are used to being led and value a supportive environment."
Resources
The Multigenerational Workforce Creates Conflict and Opportunity by John Rossheim Monster.com
Reality has Reshaped Young Professionals' Career Focus The Career Advisory Board (DeVry University), March 22, 2011
Managing Tomorrow's People: Millenials at Work PricewaterhouseCoopers, December 2008
How to Manage a Staff of Young Employees All Business
20 Tips for Managing Young Employees ERC Insights Blog, July 6, 2011
Managing Young Employees: Recruiting and Retaining Them by George McClure IEEE-USA Today's Engineer, March 2009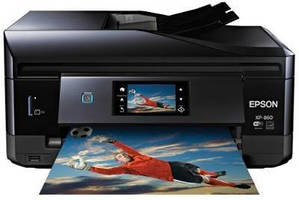 Computer Hardware & Peripherals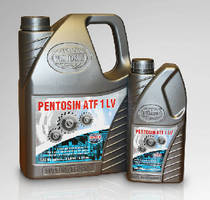 Transportation Industry Products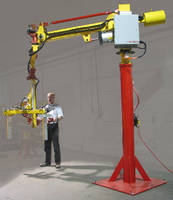 Material Handling & Storage, Machinery & Machining Tools