Do You Have Enough 'Me' Time?
January 8, 2008
Recent findings indicate that the growing number of employees seeking the right work/life balance is not only changing the rules of job engagement, but of employee productivity, as well.
Just because an employee may be constantly busy or overworked, it doesn't mean the employee is necessarily engaged in his or her job or even more productive.
In a recent Robert Half Finance & Accounting survey, entitled What About 'Me Time'?, 57 percent of chief financial officers (CFOs) said job candidates are more likely to ask about work/life balance programs when meeting with prospective employers than they were five years ago. Moreover, 68 percent of financial executives reported offering accounting staff some form of alternative scheduling arrangements.
The most common scheduling options identified by CFOs were flexible hours, cited by 51 percent of respondents, part-time work (27 percent) and job-sharing arrangements (20 percent).
Now, a majority of the workforce is already accustomed to telecommuting or relying on flexible hours to get through the workweek. As such, these findings aren't terribly surprising. Fair enough. What may be surprising, however, is that far fewer people were even inquiring about alternative work options just five short years ago, according to Harold "Max" Messmer, chairman and CEO of Robert Half International.
"Today employers anticipate these requests and are designing programs to accommodate them where possible," says Messmer.
CareerBuilder.com's new 2008 Job Forecast survey, based on the responses of 3,016 hiring managers and human resource professionals in private-sector companies, found that employers' efforts to improve recruitment and retention are reflected not just in increased satisfaction with pay and career advancement, but in work/life balance, too. Twenty-two percent of workers say they are dissatisfied with their work/life balance, an improvement from 27 percent in 2007. Among the top five most important attributes workers applying for new positions look for when evaluating a potential employer: "good work culture" (22 percent) and "the ability to offer flexible schedules" (9 percent).
Yet, as Messmer notes of Robert Half's findings, while policies must be equitable, a "one-size-fits-all" approach is not always practical because different jobs have different levels of inherent flexibility.
For example, telecommuting is typically best suited for a professional who can work autonomously and does not need to be on hand to directly supervise other team members or meet with clients or customers. Does he or she have the tenacious self-discipline to help the company earn profit in the face of temptations to goof off?
By avoiding a one-size-fits-all approach, it seems employers are much more likely to keep employees engaged in their work. Telecommuting and flexible hours, for instance, provide employees with the opportunity to create an ideal balance between work and personal life. It is this often-elusive area of achieving "balance" where employees are the most productive and loyal.
Findings from a 2007 survey conducted by Sirota Survey Intelligence backs this notion.
Out of the 300,000 employees surveyed, those who experience a reasonable balance between their personal and professional lives (73 percent) have positive views about their jobs in several other key areas — including pride in their companies and willingness to recommend their employers to others, as well as engagement in their jobs.
Additional key highlights from the Sirota survey, dealing specifically with employees who are positive about their work/life balance, include these:
• Eighty-nine percent (89%) rate their satisfaction with their companies favorably (versus only 58 percent of those who are negative about their work-life balance);
• Ninety-one percent (91%) are proud to work for their employers (versus only 68 percent of those who are negative about their work-life balance); and
• Eighty-eight percent (88%) would recommend their employers as a place to work (versus only 64 percent of those who are negative about their work/life balance).
Of course, work/life balance does not mean complete freedom with respect to work.
Case in point: Employees who report that they have "too little work" to do are 25 percent less satisfied with the job itself (the kind of work they do) than those who have "too much work to do." And nearly 69 percent of employees who say they have "too much work" are satisfied with their jobs versus just 44 percent who say they have "too little work."
Frankly, who wants to be bored on the job? Not surprisingly, employees who say they have "the right amount of work" are the most satisfied of all — 81 percent, according to Sirota.
So how can employers ensure that they are at least trying to create a balanced atmosphere in the workplace?
Most people come to work enthusiastic, ready to work hard, and make a real contribution, according to Douglas Klein, president of Sirota Survey Intelligence. "The key, then, is to balance company and personal demands within a partnership culture and a spirit of 'win-win,'" Klein says.
At the end of the day, work/life balance is too important to be ignored. It becomes "a real issue" when employees feel that their employers aren't holding up to their part of the partnership.
"Employers should take a long-term perspective toward work/life balance," according to Klein. "If a manager goes out of his or her way to accommodate a personal crisis, most employees will redouble their work efforts later on."
In your experience, is your job engagement and productivity directly tied to your work/life balance?
Earlier:
"I'm Not Paid Enough to Fully Engage In My Job. But That's Only Half the Point."
Is Telecommuting Right for You?
Resources
What About 'Me Time'? Robert Half International, Nov. 15, 2007
2008 Job Forecast CareerBuilder.com, December 2007
Employees with Right Work-Life Balance are Proud of Where They Work and Engaged in Their Jobs Sirota Survey Intelligence, Dec. 5, 2007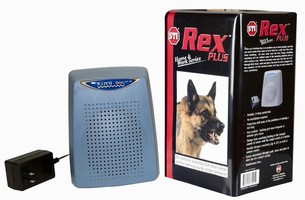 Sensors, Monitors & Transducers, Safety & Security Equipment

Electronic Components & Devices