Women Take the Driver's Seat
March 9, 2005
The fairer sex is increasingly climbing aboard motorcycles, not just as passengers but as drivers. Discover how the motorcycle industry is stepping up efforts to appeal to this growing market:
Not too long ago, envisioning women on motorcycles conjured up images of dainty passengers clinging tightly to their male companions or curvaceous models posing atop curvy bikes. Not anymore. Women are now buying and driving bikes in growing numbers. In fact, according to the Motorcycle Industry Council, the percentage of motorcycles owned by women reached 9.6% in 2003, up from 6.4% in 1990. Today, more than 4.3 million women operate motorcycles, says the organization. And this number has not escaped the attention of motorcycle OEMs.
Take Milwaukee-based Harley-Davidson Inc., for example. The leading motorcycle maker now manufacturers a low-seat, easier-to-handle Sportster bike that's designed to attract women. With a seat height of only 24.5 inches, it's significantly lower than other bikes, which hover between 26 to 28 inches. What's more, Harley-Davidson has added a new section called Women & Motorcycling to its Web site.
And according to motorcycle industry guru John Wyckoff, Japanese motorcycle manufacturers are also making some moves, producing stylish and powerful scooters. For instance, Suzuki is targeting women by churning out bikes that accommodate their physiques. Ditto for BMW and Buell, which produces high-powered sports bikes. The latter gave its Blast model a redo, lowering its weight and seat and modifying its suspension and clutch to increase ease of use.
Even motorcycle dealers are wisening up, Wyckoff says. He writes that "dealers are beginning to understand their salespeople can no longer talk down to women." As a result, women customers are now treated with the respect they deserve. In fact, Wyckoff says that "dealers report that when a woman comes in to buy a bike she sometimes knows more that the man trying to sell her."
So why are more women hopping on motorcycles? Wyckoff opines that it's tied to the fact that the fairer sex controls a whopping 85% of discretionary dollars spent in the country. Or it could also be due to the skyrocketing popularity of motorcycles, which are enjoying record sales in the U.S. Harley-Davidson, meanwhile, cites some intangibles. Its "Women & Motorcycling" section says, "The list of reasons why women decide to ride Harley-Davidson motorcycles is as long as the open road itself," but goes on to mention three common reasons--adventure, camaraderie and freedom.
As avid rider Marlene Smith tells Newsweek, "We just got tired of looking at the back of someone's helmet and wanted to see what the view was like from the front."
Sources:
Hits & Misses Michael V. Copeland & Owen Thomas Business 2.0, March 2005 www.business2.com/b2/web/articles/0,17863,1028305,00.html
Motorcycle Industry Learns Women Rule John Wyckoff Small Business Trends, August 11, 2004 www.smallbusinesses.blogspot.com/2004/08/motorcycle-industry-learns-women-rule.html
Move Aside, Easy Rider Julie Scelfo Newsweek, June 28, 2004 msnbc.msn.com/id/5251333/site/newsweek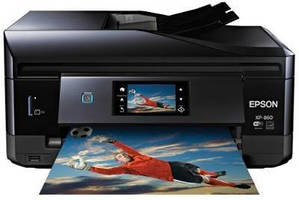 Computer Hardware & Peripherals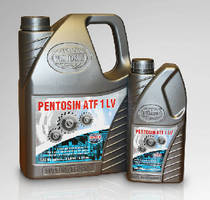 Transportation Industry Products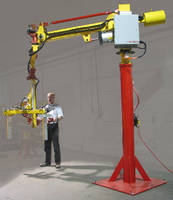 Material Handling & Storage, Machinery & Machining Tools