Break the Habit. Take a Vacation. It's What Bosses Now Want.
June 21, 2006
Despite the need for personal respite from work, workers traditionally abandon at least a few vacation days each year. The fact that so many workers lack vacation time or lack the ability to take it is cause for serious concern. Now this "all work and no play" mindset may be eroding as bosses use time off to lure and retain talent.
It is that time of the year, when you should find yourself looking around the office only to find that a good number of your colleagues are gone — likely lying on the beach, exploring amusement parks with the kids, barbecuing with family and friends, trekking overseas, sitting at home and simply catching up on all their favorite reruns, or planting a new garden over old flowers.
Summer officially began in late June. Yet the start of vacation season was marked by the Memorial Day long weekend in May.
Unfortunately, a record-number of American workers will reach Labor Day without taking some hard-earned time off to relax and refresh their personal lives.
According to Expedia.com's sixth annual "Vacation Deprivation" survey,
working Americans are expected to abandon four vacation days this year — one more day than last year — whether due to worrying about falling behind or simply for fear of being replaced. The deliberate forgoing of vacation time may simply be confusion of "dedication" for "fixation." Some may worry that if they took all of their vacation, it would give the impression that they aren't dedicated to their job.
An additional consideration, as we all know, is that even if you leave for a short vacation, another anxiety rears its head: returning.
So you've been away from the office for three days, and you come back to find an onslaught of messages, alerts and e-newsletters in your e-mail, as well as a full voice mailbox, a computer monitor covered with post-its and stacks of to-do papers on your desk — a nightmare, indeed, and one that may take your entire first day back to sort and reply. How will you catch up? And was your brief time off even worth it?
Despite these frequently claimed reasons, though, one has to ask: Is your mental health not more important?
Further, if you have a spouse and kids, consider this: they give you 50 weeks a year — the least you can do is give them two weeks.
Yet we come back to those numbers: the U.S. workforce is predicted to leave 574 million vacation days untouched in 2006.
The fact that so many workers lack vacation time or lack the ability to take vacation time afforded them is cause for serious concern. Overworked employees are more likely to make mistakes at work, to berate their boss, to resent coworkers who don't work as hard as they do, and to resent the job itself. (Professional burnout, anyone?) And no doubt employee retention and productivity both would climb were employers to realize the necessity of vacation time.
And it seems like they are realizing that, as signs show that a pervasive all-work-and-no-play mentality may be shifting.
"Major corporations are recognizing that vacation time is intrinsic to the mental and physical well-being of their employees," Penny Morey, managing director of recruiting firm Human Capital Services at CBIZ, Inc., recently told The Christian Science Monitor. "They are encouraging employees to take the allotted time. Some smaller companies are increasing their vacation allotment so they can attract the best talent."
To wit: eighty percent of respondents to a new TrueCareers survey say their employers encourage them to take time off. In 2004, less than half felt as such.
A case in point: Metal Sales Manufacturing Corp. CEO Rob Waite instructs his human resources director to track vacation usage. As summer approaches, HR contacts employees who have taken no time off and suggest they take it. His staff cannot carry over earned days to the following year. "We encourage people to take all their vacation because they're going to be a better employee for it. We don't want any burnout."
Further, John Challenger, CEO of outplacement firm Challenger, Gray and Christmas, observes:
More and more recruiting ads are touting 'generous' vacation policies, a sign that companies are emphasizing time away from work to attract new workers.
Today some companies show more flexibility with vacation plans when they hire. "If a person has 15 years' of experience and gets five weeks' of vacation time, the new organization may match that," according to Dan Smith, managing partner at search and recruiting firm PrincetonOne.
Likewise, Human Capital Services' Morey sees progress, as three years ago she worked with a number of businesses that required new employees to be on the payroll for a year before they could take any time off. That has changed, as such policies hurt those companies. Morey says, "People don't want to work for a company that makes you wait a year or lets you only take a week."
Of course, this shift can be traced (partially) to a stronger economy, as employees become less afraid of putting their positions in jeopardy and, thus, are more willing to take personal time off. In fact, some also want more vacation.
Noting signs of change everywhere, Waite says, "Some people are starting to rebel against living to work rather than working to live."
However, even if American workers took all of their allotted time off, they would still lag behind their European counterparts. The statutory minimum vacation in the European Union is 21.3 days a year. The average number of paid vacation days for someone in the U.S. who had worked for a year in 2005 was 8.9, according to Carroll Lachnit, executive editor of Workforce Management magazine, reports The Christian Science Monitor. The U.S. has no statutory minimum.
Even this blogger is guilty of neglecting vacation time. But, then, the question must be revisited: How productive is an employee who doesn't occasionally take time to plant a new garden over old flowers?
And why is the office still full of tanless, pasty-skinned workers?
Source
'Nice job! Now get outta town.' by Marilyn Gardner The Christian Science Monitor, June 12, 2006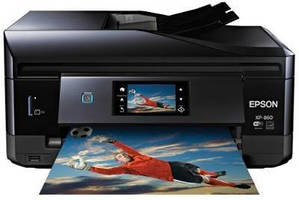 Computer Hardware & Peripherals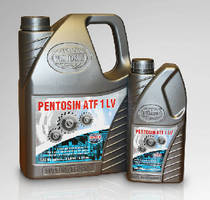 Transportation Industry Products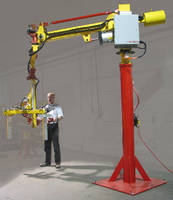 Material Handling & Storage, Machinery & Machining Tools