Domestic Manufacturing Shows Optimistic Signs
May 29, 2008
Tired of reading about bad news surrounding the U.S. economy and the manufacturing sector? There are signs throughout the country that should restore optimism.
Despite rising fuel costs, layoffs and credit fiascos, there are signs of life out there indicating that manufacturing remains strong in the face of some exceptionally challenging market conditions.
A new report from Industrial Info Resources (registration required) says the United States industrial manufacturing industry is on track to create some 13,000 jobs in the third quarter of this year. Here's why:
Companies, even as they downsize and merge, are continuing to manufacture products, and new plants that have been under construction since 2007 are scheduled to begin operations in the near future. A look at what facilities will open their doors in the third quarter within the U.S., Industrial Manufacturing Industry shows that despite the downward turn the economy is taking, 13,000 new jobs will be created during the months of July, August and September.
In Texas, one of the nation's fastest-growing manufacturing hubs, industry's outlook in May is slightly down but remains positive. The state's manufacturing activity remained slow-paced amid "reviving optimism" this month, according to the 108 business executives who responded to the monthly Texas Manufacturing Outlook Survey by the Federal Reserve Bank of Dallas.
The San Antonio Business Journal highlights the results:
Indicators for current conditions were positive but slightly lower than April, and some producers indicated that high and rising selling prices were dampening sales. However, the company outlook index continued to improve, and the index for general business conditions — while still negative — rose to the highest level since October 2007.
Texas ranks second behind California in factory production and first as an exporter of manufactured products, and in 2006 the southern state produced more than 8 percent of the country's total manufactured goods.
Given the challenging market conditions, and Texas' high ranking on manufacturing output in the U.S., this is an encouraging sign, indeed.
Elsewhere, it appears that manufacturers of trucks and heavy farming equipment are anticipating an up-tick for orders.
Deere & Company recently announced it will invest $35 million to increase manufacturing capacity by 30 percent for combine harvesting systems produced at the John Deere Harvester Works in East Moline, Illinois. "The investment will include machine tooling and fixtures, improved work processes, and improvements to the existing paint system," according to a statement from the agriculture and forestry products provider.
Worldwide demand for agricultural equipment continues to be strong. The John Deere intiative, meant to help the company meet worldwide demand for large combines, should be completed in early 2009.
Particularly refreshing is positive news emerging from the automotive industry. Celebrating its fifth anniversary this week, Nissan North America's vehicle manufacturing plant in Canton, Mississippi, "will become the manufacturing center for a range of new Light Commercial Vehicles (LCV) aimed at the North American market, with the first of three products to be launched in 2010," the company has announced.
The Canton plant, which employees 3,700 workers building five vehicle models, produces approximately 1,000 vehicles per day. More than 1.3 million vehicles have rolled off the assembly line since the plant's opening approximately five years ago.
Meanwhile, Warrenville, Illinois-based Navistar International Corporation is also seeing positive signs of growth and expects to achieve record revenue for 2008, the truck and engine maker said yesterday.
Key highlights from this announcement:
Manufacturing segment profit expected to reach nearly $1 billion for 2008;
Second quarter 2008 worldwide vehicle shipments up 41 percent over first quarter; and
First half 2008 market share and order receipt share up 4 percentage points versus first half 2007.
"With recent billion-dollar-plus orders in our bus and defense businesses and considerable order receipt increases in our core truck markets, we expect to achieve record revenue in 2008," according to Daniel C. Ustian, Navistar chairman, president and chief executive officer.
Those listed above are developments announced just this week. There are many other signs such as these showing that the tide may be turning for manufacturers in the U.S.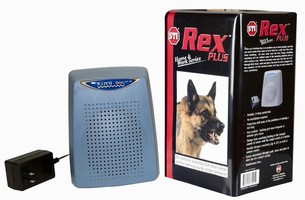 Sensors, Monitors & Transducers, Safety & Security Equipment

Electronic Components & Devices