Unemployment's Impact on H-1B Visas
April 8, 2009
As the country bears through a severe recession and an 8.5 percent unemployment rate, H-1B visas are coming under attack.
With the
national unemployment rate
at 8.5 percent and approaching double digits, H-1B visas are coming under attack as opponents assert that using the visas is especially unpalatable this year.
The unemployment rate for engineering and computer occupations is rising faster than for other professionals, according to data released Friday by the United States Department of Labor's Bureau of Labor Statistics. An analysis of the data by the IEEE-USA, an organizational unit of the Institute of Electrical and Electronics Engineers (IEEE), says first-quarter labor statistics reveal a significant increase in the jobless rates among engineers.
The IEEE this week reported that the unemployment rate for all engineers jumped from 2.9 percent to 3.9 percent from the last quarter of 2008 to the first quarter this year. According to the announcement, the numbers grew faster when compared with the increase in unemployment from quarter to quarter for all professional workers — from 3 percent to 3.7 percent — over the same period. Perhaps even more worrisome, the IEEE says, is the increase of the unemployment rate from 1.2 percent overall in 2007 to nearly 4 percent now.
The U.S. Citizenship and Immigration Service (USCIS) began accepting H-1B visa applications for fiscal year 2010 on April 1. Currently the U.S. grants 65,000 H-1B visas annually to high-tech workers, with an additional 20,000 visas possible for foreign workers with U.S. advanced degrees.
Today's job cuts across industries are raising economic anxiety and contributing to the backlash in Washington against H-1B visas, which critics argue deny opportunities to American workers and reduce salaries, making the U.S.'s longstanding impasse over immigration and visiting workers grow even more complicated. On one hand, more Americans are losing jobs and competition for available work is intensifying. On the other, the Obama administration wants to resist moves toward protectionism.
On Feb. 17, President Barack Obama signed into law the American Recovery and Reinvestment Act ("stimulus bill"), which contained the Employ American Workers Act (EAWA). The EAWA prevents a company from displacing U.S. workers when hiring H-1B specialty occupation workers if the company received funds through the Troubled Asset Relief Program (TARP).
Now companies receiving federal bailout money face extra hurdles before they can hire highly skilled workers on an H-1B visa. They must prove, among other standards of proof, they have tried to recruit American workers at prevailing wages and that foreigners aren't replacing U.S. citizens. (See H-1B Visa Concerns on the Rise, 3/3/09)
The amendment to the stimulus package came in the wake of an investigation by the Associated Press that found banks receiving the most federal aid had requested visas for thousands of foreign workers even as they laid off employees amid the economic collapse.
Wells Fargo & Co., one of the largest U.S. lenders, told employees last month that it's considering cutting foreign workers, citing political pressure stemming from the government's bailout of the banking industry, according to an internal e-mail obtained by MarketWatch. While the new legislation doesn't apply to current employees of Wells and other TARP recipients who need to have their existing H-1B visas renewed, "Wells is letting those visas expire anyway, according to a copy of an internal e-mail sent to some of its foreign employees on March 20 from the bank's human resources department," MarketWatch reports.
Said the e-mail:
The receipt of TARP funds does not specifically say that we can not renew visas ... [but] there are much more stringent expectations around it. Due to the fact that we have and will be displacing numerous U.S. citizens in your same positions Wells Fargo has decided to enforce a policy that prohibits lines of businesses to file visa sponsorships for foreign nationals that would hold positions that could otherwise be held by qualified U.S. citizens.
"The economy is affecting the way that companies are using H-1B visas," Workforce Management reports (subscription required). "Many of the applications will be for employees who are currently working but were denied visas in previous lotteries," Robert Hoffman, vice president for government and public affairs for Oracle and co-chair of Compete America, is reported to have said.
For instance, the new applications Microsoft is filing for the 2010 fiscal year, "a solid majority" are to convert existing employees currently employed on L visas to H-1B visas, because they have transferred to the U.S. from a foreign operation, rather than to make new hires.
"Given the economic downturn, we are filing substantially fewer H-1B applications than we filed last year," Microsoft General Counsel Brad Smith wrote on the Microsoft on the Issues blog this month. However, Smith also said that Microsoft, which plans to lay off as many as 5,000 employees — or 5 percent of its workforce — "still sees the program as an important part of its strategy to hire the best people, regardless of their citizenship," the Seattle Times reports.
"Unlike previous years, a solid majority of our applications this year are for employees who are already working for Microsoft in the U.S., so we can retain their talent and specialized skills in this country rather than risk losing them to a foreign competitor," Smith wrote.
Indeed, H-1b supporters say the visa program is needed to help companies obtain the most qualified workers, particularly in math, computer science and engineering.
The Wall Street Journal (subscription required) late last month noted how the U.S. government's attitude differs greatly from the recent past:
During the boom years, Congress actually raised the number of H-1B visas, reserved for highly skilled immigrants. Now, some economists have suggested that allowing more foreigners into the U.S. — say, an immigrant who buys a house in exchange for a green card — would actually help jump-start the economy.
Year after year, demand for these visas dramatically exceeds supply. A year ago, the USCIS announced that the entire H-1B visa quota for fiscal 2009 had been reached, for both the 20,000 advanced and the 65,000 general quotas, with the USCIS having received 163,000 applications during the first week of April and resorting to a lottery to determine recipients. For fiscal 2008, the entire quota was exhausted before the end of the first day on which applications were accepted.
Earlier
H-1B Visa Concerns on the Rise
H-1B Visa Program Fraught with Fraud
Nothing New: High H-1B Visa Demand Expected
Resources
The Employment Situation: March 2009 U.S. Dept. of Labor, April 3, 2009
Unemployment Rate for US Engineering and Computer Occupations Jumps Significantly IEEE-USA, April 6, 2009
2010 H-1B Petition Season USCIS
USCIS Announces New Requirements for Hiring H-1B Foreign Workers USCIS, March 20, 2009
AP Investigation: Banks Look Overseas for Workers by Frank Bass and Rita Beamish The Associated Press, Feb. 2, 2009
Wells Told Employees it May Cut Foreign Workers by Alistair Barr MarketWatch, March 31, 2009 H-1B Visas Applications to Decline, Target Existing Workers by Mark Schoeff Workforce Management, April 1, 2009
Appreciating our Immigration System by Brad Smith Microsoft On the Issues, March 30, 2009
Microsoft Applies for Fewer H-1B Visas by Benjamin J. Romano The Seattle Times, April 2, 2009
U.S. Deters Hiring of Foreigners as Joblessness Grows by S. Mitra Kalita The Wall Street Journal, March 27, 2009
USCIS Reaches FY 2009 H-1B Cap USCIS, April 8, 2008
USCIS Reaches FY2008 H-1B Cap USCIS, April 3, 2007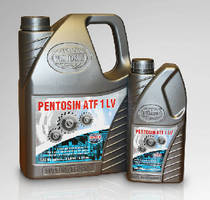 Transportation Industry Products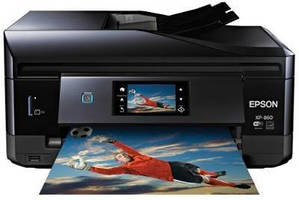 Computer Hardware & Peripherals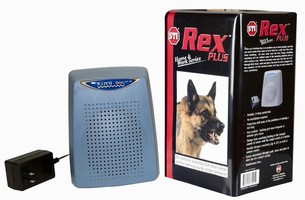 Sensors, Monitors & Transducers, Safety & Security Equipment