Trucks and Trains, Supply Chain Pains
January 10, 2007
Despite some recent leveling off of energy costs, manufacturers are still seeking new ways to offset last year's impact. And they're looking to transportation. For manufacturers, the cost of shipping goods by truck will grow only slightly, while the cost to ship by rail remains on the rise.
Although energy costs have even subsided in some regions over the last year, an increasing number of top manufacturing executives (79 percent) are focused on supply chain issues to energy costs. In fact, according to findings of Industry Directions' second annual survey
"The Energy Cost Factor: Transforming the Supply Chain to Offset Margin Squeeze,"
executives indicated that increased energy costs have seriously impacted virtually every aspect of the supply chain — topped by logistics and transportation.
As of late last month, the truck tonnage index was down 2.8 percent year-to-date, compared with the same period in 2005, according to the American Trucking Associations (ATA)'s statistics. On a seasonally adjusted basis, the tonnage index fell to 106.8 (2000=100) from 110.8 in October, the lowest level since late 2003. The index decreased 8.8 percent compared with a year earlier, marking the largest year-over-year decrease since December 2000. Manufacturing.Net reported that trucks hauled 10.7 billion tons of freight in 2005. Motor carriers collected $623 billion dollars, or 84.3 percent of total revenue earned by all transport modes.
Trucking serves as a barometer of the U.S. economy because it represents nearly 70 percent of tonnage carried by all modes of domestic freight transportation, including manufactured and retail goods.
For manufacturers, the cost of shipping goods by truck will grow only slightly, and at a much slower pace than in recent years. The latest Freight Pulse survey from equity research firm Morgan Stanley, based on feedback from companies using various modes of transportation to move their freight — truckload, less-than-truckload (LTL) and rail — indicates softer demand in the marketplace for motor carriers.
However, the cost to ship by rail remains on the rise, IndustryWeek reported earlier this month.
William Greene, an analyst with Morgan Stanley, said that "actual pricing will likely come in stronger than our survey results," which suggests rail rates will rise by 6.4 percent. In the previous Freight Pulse study, conducted in spring 2006, survey respondents predicted a rail rate increase of 5.9 percent.
A railroad customer survey from UBS in fall 2006 showed the rails continuing to capture a larger share of industrial shippers' transportation budgets versus trucks. About 75 percent of respondents to the survey expected to do more business with railroads over the next 12 months.
United States railroads saw record freight totals in 2006, according to data released by the Association of American Railroads (AAR) last week. In 2006, U.S. freight railroads originated 17,380,102 carloads, which was up 1.2 percent — or 213,751 carloads — from 2005.
There is a feeling, at least, that railroad service is improving somewhat, as respondents gave the railroads an overall score of 6.1 (out of a possible 10) for "delivery when expected." As Greene points out, though, that score is "well below the 7s or 8s that are common among other top-tier transportation companies, [such as] parcel and trucking."
And intermodal loadings at 12,282,221 units saw an increase of 5.0 percent — or 588,709 trailers and containers — compared to 2005, which the AAR noted was its previous highest annual total. Intermodal loadings have set records in 18 of the last 20 years, according to the AAR. The AAR also reported that total freight volume at 1.74 trillion ton-miles broke the previous record set in 2005 by 2.5 percent.
For the time being, railroads still appear to be holding onto their ability to raise prices, aided in part by the higher cost of fuel, as well as by the shortage of truck drivers, to the point where the lack of drivers has become a limiting factor in some companies' operations.
In 2005, U.S. transportation costs for businesses rose by 14.1 percent and, as of August 2006, accounted for a whopping 6 percent of U.S. nominal gross domestic product. Domestic freight transportation, measured in tons of fright transported, has jumped by more than 20 percent in the last decade.
It is expected to rise another 65 to 70 percent by 2020.
How have transportation and shipping costs affected your business?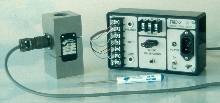 Sensors, Monitors & Transducers, Electronic Components & Devices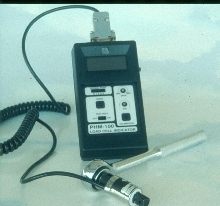 Sensors, Monitors & Transducers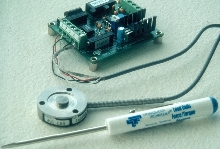 Sensors, Monitors & Transducers