Spotlight on Shop Floor Job Training
June 21, 2011
As part of a major skills initiative, President Obama this month announced his endorsement of a manufacturing skills credentialing system to boost jobs growth.
In
a speech
at Northern Virginia Community College earlier this month, President Barack Obama announced his intention to expand the
Skills for America's Future
program, a partnership between manufacturing companies and government agencies to promote manufacturing and industrial job-training skills in community colleges nationwide.
Announced last year, the Skills for America's Future initiative has already seen the U.S. Department of Labor make available $2 billion to higher education institutions nationwide and develop a new industry-standard manufacturing credential system, as well as the Health and Human Services expand training programs.
The expansion plans would develop upon these achievements to help students access credential programs and liaise with industry professionals.
Key among the goals laid out is a new credentialing system for U.S. workers on the shop floor.
"One of the challenges in today's manufacturing sector is the lack of a standardized credentialing system that manufacturing firms recognize as useful preparation for their unfilled jobs," Obama said. "As a result, students often spend time and money on training that can have little value to potential employers while employers have difficulty identifying which credentials are of value and should influence hiring and promotions."
The Manufacturing Extension Partnership (MEP) will work with The Manufacturing Institute to introduce to community colleges in 30 states a curriculum based on the National Association of Manufacturers' (NAM) advanced manufacturing skills certification system. The 60 centers of the national MEP system will serve as the "boots on the ground" with local manufacturers to educate them about the value the NAM-endorsed skills certification system to their business so that they utilize the skills certification system in their recruitment and hiring efforts.
Additionally, the MEP will provide input to The Manufacturing Institute about aggregate skill needs of manufacturers by industry and geography so that certification systems can remain dynamic and evolving.
"Manufacturers have long supported the Institute's Skills Certification System because it offers results that lead to more productivity and innovation," NAM President and CEO Jay Timmons said in a statement. "This systematic approach is a terrific example of what we can accomplish when job creators and educators come together.
"These certified training programs build the skills valued by potential employers, and those who complete the certification have access to higher paying jobs," Timmons continued.
Douglas K. Woods, president of the Association for Manufacturing Technology, also praised Obama's endorsement of the manufacturing skills credentialing system, saying in a statement, "I am encouraged by the President's speech today that he understands the importance of training and credentialing to building a manufacturing 'smartforce.' The factory floor today is very different from what it used to be, and we need workers who are up to the job."
The ultimate goal of the Skills for America's Future initiative is to help 500,000 community college students obtain professional credentials for manufacturing jobs.
Among the initiative's other proposed goals:
Developing High School Pathways — Air Products and SkillsUSA will establish programs in 3,500 member high schools and 200 colleges to introduce the credentialing system above to younger students.

Pipeline Online Resource — Futures Inc. and the Manufacturing Institute will develop an online resource called Pipeline that will function as an accessible career planning website for students interested in manufacturing careers.

Discover Your Skills Marketing — Discovery Communications will develop a marketing campaign of PSAs and internet media to promote the credentialing programs.

Assisting At-Risk Youth — Jobs for America's Graduates will team with Archer Daniels Midland Company to complete a five-year goal of helping 30,000 high-risk young people obtain professional credentials.

Mentoring Programs — The Society of Manufacturing Engineers (SME), the SME Education Foundation and the National Action Council for Minorities in Engineering and the National Academy Foundation will work together to provide mentorship programs to 5,000 young people.
The president explained that investments in the Skills for America's Future initiative will strengthen the economy to compete with foreign manufacturing. "The fact is, we understand what it takes to build a stronger economy," he told the crowd in Northern Virginia. "We know it's going to require investing in research and technology that will lead to new ideas and new industries. We know it means building the infrastructure, the roads and bridges, and manufacturing the new products here in the United States of America that create good jobs.
"Above all," Obama continued, "it requires training and educating our citizens to out-compete workers from other countries."
Resources
Remarks by the President at a Skills for America's Future Manufacturing Event The White House, June 8, 2011
Responding to President Obama's Call to Action, Skill for America's Future Announces New Partnerships & Advisory Board by Jeff Harris The Aspen Institute, June 8, 2011
Manufacturers: Job Training Vital to Nation's Competitiveness National Association of Manufacturers, June 8, 2011
Manufacturing Technology Suppliers Commend President's Skills Initiative Association for Manufacturing Technology, June 8, 2011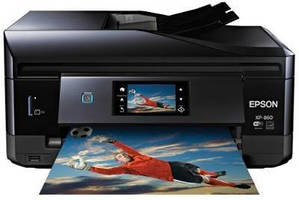 Computer Hardware & Peripherals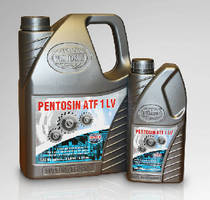 Transportation Industry Products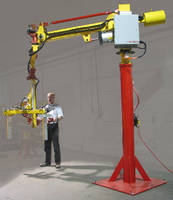 Material Handling & Storage, Machinery & Machining Tools