As the Economy Goes, So Goes Tech Spending
February 13, 2008
Citing fears and risks of a recession, two major research firms this week readjusted their forecasts for 2008 global spending on technology.
The market is a seesaw and recession is in the air. Now the technology industry's outlook for 2008 looks worse than it did a mere two months ago, when fears of a United States recession were already leading analysts to predict a slowdown in technology purchases.
Earlier this week, Forrester Research lowered its forecast for 2008 global technology purchasing growth by a third, citing risk of a recession. Forrester now expects the worldwide tech market to grow 6 percent, down from the December forecast of 9 percent.
The U.S. accounts for about a third of global technology purchases.
According to the Forrester report on Monday, U.S. companies and government agencies are expected to increase their spending on tech goods and services by 2.8 percent this year, a substantial downward revision from the 4.6 percent growth that the research firm was predicting as recently as December.
The Associated Press notes:
Typically, the analyst firm leaves its tech-spending forecasts alone for several months, because the economic trends that support such predictions tend not to change very quickly.
However, Andrew Bartels, a Forrester vice president, tells Reuters that since he first made the 4.6 percent prediction there was a clearer sense that the industry was either in or headed toward a recession.
Forrester's revisions assume a mild recession in the U.S. in the first two to three quarters of this year. Bartels says that even if a recession did not happen — assuming we're not already in one — fears that it will happen can be enough to make buyers less likely to buy technology.
Bartels points to comments from network equipment providers Cisco and Alcatel-Lucent, both of whom said they would be hurt by economic uncertainty this year. Microprocessor maker Intel has also been cautious.
Research firm IDC has also lowered its global outlook, citing similar concerns. In its updated forecasts, published in its Worldwide Black Book, IDC said on Monday that it now expects worldwide information technology (IT) market growth of 5 percent this year, down from the research firm's December forecast of 5.5 percent and off from 2007's 6 percent. IDC expects U.S. growth of 4 percent.
IDC says that negative economic indicators have led it to readjust its 2008 predictions as well.
"A U.S. economy in or near recession will be the main cause of slower 2008 growth, pulling down growth in IT purchases both in the U.S. and with major trading partners in Europe and the Americas," according to Forrester's Bartels.
Forrester expects tech purchasing to slow in all regions, with Asia-Pacific growing 9 percent (in dollar terms), down from 15 percent last year, and Western and Central Europe climbing 5 percent, down significantly from last year's 15 percent, which was largely fueled by the dollar's drop against the euro.
Meanwhile, highlights of IDC's latest estimates include the following:
• The U.S. PC market should decline 5 percent in 2008, following last year's growth of 2 percent; • Slower growth for software, services, storage, servers and network equipment in the U.S.; • IT spending in Western Europe to grow by 4 percent this year, down slightly from last year's 5 percent; • Slower growth in China compared to last year (12 percent in 2008 versus 17 percent in 2007); and • India to be one of the few markets to post an acceleration from 2007 growth.
Any further weakening of the U.S. economy in the coming weeks, including recessionary conditions, could force IT market growth even lower.
For tech companies, the upside is that there is growth forecast at all, even if it is scaled-back growth. A quick recovery for the U.S. and global economy, with some help from the government's economic stimulus package, may elevate expectations for the second half of this year.
Forrester estimates the global market for technology purchases to be $1.7 trillion in 2008, growing by 6 percent after a 12 percent increase in 2007.
References
Global IT 2008 Market Outlook by Andrew Bartels, Ellen Daley and Heidi Lo Forrester Research, Feb. 11, 2008
Worldwide Black Book Q4 2007 by Stephen Minton, Gary Koch, Marcel Warmerdam, Brad Dillon, Renato Troya, Pavel Roland, Anna Toncheva and Matias Berardi IDC, February 2008
IDC Lowers Forecasts For IT Spending in 2008, Citing Macroeconomic Weakness IDC, Feb. 11, 2008
Economic Fears Dragging on Tech Spending by Brian Bergstein The Associated Press, Feb. 11, 2008
Forrester, IDC Cut Tech Outlook on Recession Risk Reuters, Feb. 11, 2008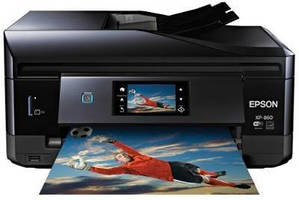 Computer Hardware & Peripherals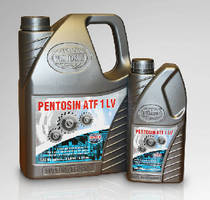 Transportation Industry Products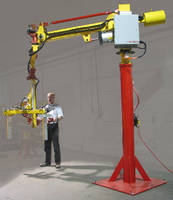 Material Handling & Storage, Machinery & Machining Tools