Manufacturers of All Sizes Moving RFID Beyond Pilot Stage
June 28, 2006
We're constantly hearing about RFID partnerships, technologies and strategies, but new research indicates that manufacturers are looking to move beyond the pilot stage by integrating RFID throughout execution and material handling systems.
It's been a little while since we've come across news about Radio Frequency Identification (RFID). Sure, there's always a glut of press about RFID partnerships, technologies and strategies, but new research from AberdeenGroup suggests that manufacturers (or at least the ones who can afford it) are looking to move beyond the pilot stage by integrating the technology throughout execution and material handling systems. Coincidentally, there are a handful of manufacturers doing exactly what the Aberdeen research has yielded.
As we noted in yesterday's post, IndustryWeek has a firm grasp on AberdeenGroup's new research report, entitled "The RFID Benchmark Series: Scaling RFID Implementations from Pilot to Production." More than 50 percent of manufacturers surveyed have automated or will automate their RFID tagging processes in the next 24 months by integrating with manufacturing execution and material handling systems. Manufacturers also expect to have between 2 and 10 of their sites RFID enabled by 2008, which is right around the corner.
Because of this, Aberdeen analyst John Fontanella thinks manufacturers are beginning to see the value of RFID because they aren't bellyaching about the cost: "For the first time, reliability of RFID technology trumped cost as the leading consideration in RFID technology selection. That tells me companies expect RFID to be an integral part of operations going into the future."
Upon delving further into the report, it seems RFID middleware is growing with more companies planning on using network appliances and smart readers to manage RFID technology and administrative processes. This is a strong indication that manufacturers are preparing for the onslaught of data that RFID will produce. Robust middleware applications have the ability to integrate RFID processes into existing infrastructures while also mining pertinent tracking information on the whereabouts of goods. The Aberdeen report smartly advises companies not to allow RFID implementations to become "islands of technology and information." Additionally RFID strategies should be used as the "first step in planning how edge technologies will be integrated into the enterprise."
And speaking of integrating RFID across the enterprise, Supply Chain Market reports that VTech, one of the world's largest suppliers of corded and cordless telephones and a leading supplier of electronic learning products, has become the first firm in Asia Pacific to participate in a fancy-schmancy EPCglobal project in order to improve supply chain visibility and warehouse management.
Upon completion, VTech will be able to comply with Wal-Mart's RFID request requiring key suppliers and business partners to become RFID-compliant. This will also help VTech improve the efficiency of warehouse operations and management through automation, as well as serving to enhance visibility throughout the supply chain.
"We shipped over 40 million units of telecommunication products to various major retailers in North America in the financial year 2005, thus being RFID-ready and choosing a highly robust, reliable RFID solution is a must," said Alex Kwan, senior supply chain and logistics manager, VTech.
If your company's scope is far removed from the size of VTech and is more closely aligned with, say, Kassel Associated Industries, a manufacturer of pet treats, this short and sweet news release suggests you have few RFID excuses. In a nutshell, Kasel had not yet received a compliance request from Wal-Mart, but management chose to be proactive in the pursuit of knowledge regarding RFID technology and thus marched forward with a project of their own. In addition to the aforementioned benefits that VTech and other RFID-compliant manufacturers are realizing, Kassel will reap additional benefits due to existing supplier agreements with additional retailers who have mandated or have considered mandating RFID-compliance such as Target and PetSmart.
Despite all of the RFID hype these days, though, it should be noted that, yes, bar codes remain alive and well. In fact, another IndustryWeek article points out, "uses for bar codes and their capabilities are increasing, and most manufacturers prefer them over RFID because of their lower cost."
Yet the RFID trend is picking up. Looks like manufacturers large and small are taking the next leap into the RFID fray. What do you think? Is RFID a truly viable technology for manufacturing yet?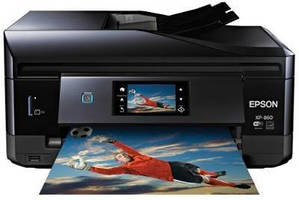 Computer Hardware & Peripherals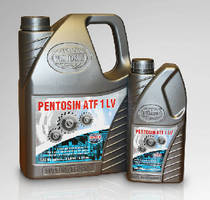 Transportation Industry Products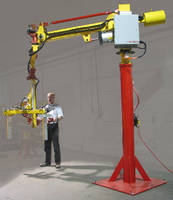 Material Handling & Storage, Machinery & Machining Tools