Social Media Etiquette 101
March 29, 2011
While social media channels can help foster relationships, the slightest oversight can leave a negative impression. Avoid major blunders by understanding the basics of social media etiquette.
A recent
Manpower
survey of more than 3,400 HR and business professionals indicated that 68 percent of respondents employ a social networking tool. The most popular sites are Facebook (64 percent), LinkedIn (34 percent) and Twitter (2 percent).
While companies often use social media tools for customer feedback, promotions and announcements, strategies are shifting. According to a RightNow retail consumer report, retailers are going as far as using social media to "win back" dissatisfied customers.
With so many social media options available, it's easy to see why using these platforms on a regular basis may lead individuals to take a more casual approach to their communication — which may result in unintentional slip-ups. Social media values to consider include the following:
Set Your Social Media Standard While employers may be rightfully concerned about losing productivity on social media platforms, it's crucial to set standards so that everyone knows what's acceptable in the workplace. Keep in mind that if you've hired someone through a social media platform, such as professional network site LinkedIn, that employee may be likelier to use communication tools now and then at work. Also, while social media is on the rise, "...this increase could also be due to the rise in social media marketing and other social-based multitasking tools as much as slacking off," Forbes.com's personal technology blog Velocity explains.
It's also important to set your personal standards for social media use. Identify and define your personal media goals, whether it's job searching, employee searching, marketing, etc., and stay dedicated to those channels.
Keep Up Appearances and Be Accessible Once you've selected your social media channels, stay active with them. This means completely filling out your profiles and responding to your audience's questions, compliments and complaints. Simply signing up or joining a social network does not make you a savvy user. "People aren't impressed with ghost accounts; they want interaction and life breathing from these sites," social media specialist Erin Ryan writes at Soshable.com.
Under that reasoning, it's essential to be accessible. Robert Half's recently published Business Etiquette: The New Rules in a Digital Age guide encourages social media users to be cautious but open about privacy settings. "Open accounts encourage the most listening, learning and sharing, so think twice before locking an account you use for business."
At the very least, take a hint from the data. According to CareerBuilder.com recently, when encountering a company via social media, people indicated that the biggest "turn-offs" are when a company's communication reads like an ad (38 percent) and when a firm fails to reply to questions (30 percent). In other words: remain personable and engage with your audience.
Self-Awareness Goes a Long Way Whether using social media for personal or business purposes, be conscious of your audience and what you're sharing with them. Bombarding your followers with constant status updates can frustrate them to the point that you lose them. Additionally, social media expert Chris Brogan writes that it's important to take and apply a decent, professional photo to your profile, so that you appear trustworthy.
Common-sense social etiquette skills also come in handy. While it may seem obvious, refrain from posting controversial material that can get you into hot water, like these notorious social media offenders:
The Blunder: A would-be Cisco employee tweeted that she had to weigh a "fatty paycheck" against work she would hate and a long commute. The Outcome: A Cisco employee noticed the message, and the company retracted its offer. The Lesson: Never talk about your employment publicly. Assume everyone can see what you post. (Source: CNNMoney.com's More Money)
The Blunder: Aflac spokesman Gilbert Gottfried used Twitter to post a tasteless "joke" about Japan in the wake of the country's recent disasters. The Outcome: Gottfried was promptly terminated. The Lesson: Think before you post. Jokes about disasters are never funny, in any medium. (Source: The New York Times' M&A blog DealBook)
The Blunder: A woman told her employer that she had a migraine and could not work...only to post a Facebook status the same day. The Outcome: The employer, Nationale Suisse, found out and terminated her. The Lesson: While you shouldn't lie to an employer in the first place, be cautious of who's connected or watching you. (Source: Huffington Post)
Earlier
Tips for Protecting your Online Image
Small Biz Marketing Essentials in 2011
Resources
50 Definitions of Social Media by Matthew Tommasi The Social Media Guide, Jan. 6, 2011
More than One-Third of Employers Use Social Media to Promote Their Organizations... CareerBuilder.com, Aug. 18, 2010
Quarterly Social Network Poll Manpower Employment Blawg, March 14, 2011
...Retailers Can Win Back Unhappy Customers Through Social Media RightNow Technologies, 2011
Aflac Searches for New Duck DealBook (The New York Times), March 14, 2011
Fired Over Facebook: 13 Posts That Got People Canned by Catharine Smith and Craig Kanalley Huffington Post, July 26, 2010
Social Media Use in Workplace is on the Rise by Jolie O'Dell Velocity (Forbes.com), July 12, 2010
Social Networking for Business: 8 Tips on How to Relate and Communicate by Erin Ryan Soshable, April 26, 2010
Sticky Etiquette Q&A Robert Half, 2011
...Top Tech Etiquette Offenders; New Guide Helps Prevent Career-Crushing Blunders Robert Half, Feb. 15, 2011
An Insider's Guide to Social Media Etiquette by Chris Brogan ChrisBrogan.com, Feb. 24, 2011
How Social Media Networking Can Help Your Manufacturing Business Twamasnet.com, Jan. 18, 2010
Fired for Facebook: Don't Let it Happen to You by Ismat Sarah Mangla CNNMoney.com, April 29, 2010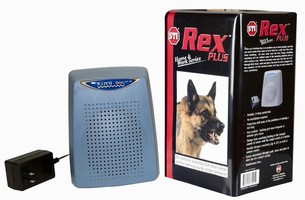 Sensors, Monitors & Transducers, Safety & Security Equipment

Electronic Components & Devices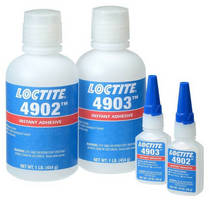 Adhesives & Sealants