Losing Touch: Why DIY?
October 2, 2007
Doing it yourself enables you to get exactly what you want. But are the do-it-yourself (DIY) principles of the past in decline today? Have we lost our manual competence?
Over the past 10 years, spending on do-it-yourself production increased by 76 percent in "real" terms (i.e., after allowance for the increase in prices) — or nearly twice the 41 percent increase in total consumer spending — while spending on tradesmen fell by 10 percent during the same period, according to research from
Bank of Scotland
last year. Within DIY, purchases of tools rose the most, up 126 percent over the past decade, while spending on DIY materials rose 56 percent.
In fact, DIY is one of the UK's leading pastimes, according to the Ultimate Handyman. In 2005 alone, DIY accounted for around 2 percent of total UK consumer spending, Bank of Scotland/Halifax found.
Popular television networks such as Home & Garden Television (HGTV) and its sister DIY Network have capitalized on the mainstream appeal of the population with a do-it-yourself spirit. DIY Network's television programs and companion resources "instruct millions of people everyday" and are "currently in more than 37 million homes," according to its Web site, which averages more than 2.5 million unique visitors per month.
DIYers most commonly find home improvement inspiration from DIY programming on TV (48 percent), followed next by seeing the successful DIY endeavors of their friends and family (30 percent), according to results of primer and coating brand KILZ's latest annual Roller Report: DIY Discoveries, which surveyed 1,000 DIYers across the United States to uncover the habits of weekend warriors.
Further, the ongoing popularity of LEGO© Mindstorms, the world's most popular line of robot tool kits, has drummed up interest in hands-on robotics design and building. The kit lets you design and program real robots that do what you want them to. The LEGO Group's 2005-2006 net sales rose by 11 percent, due in no small part to the DIY robotics kit, according to the company, as sales of last year's LEGO Mindstorms NXT "grew at a much more positive rate than had been expected." Total sales for this year are expected to equal the 2006 level.
Over the past decade, the home improvement marketplace has grown by $50 billion, according to Ace Hardware. Why the substantial increase? The answer is twofold: "New home construction has boomed and with it has come a renewed passion for DIY projects." That might explain why massive retailers like Home Depot and Lowe's have proven successful in offering clinics and workshops.
Why DIY? Sure, DIY projects are time-consuming — but that's also part of the appeal. People choose DIY for the fun of creation, to learn or to save money. Sometimes it's to get something that can't be bought because it is too specialized; as with Fab@Home, customized DIY projects enable you to get exactly what you want. Almost always, it's for the satisfaction gained from building something with your own bare hands.
It is also driving innovation.
In 1998, private sector spending on space applications began to exceed government spending — and that gap is widening. Entrepreneurs, at critical mass, have been backing space-related companies for years, but these days NASA and the Defense Advanced Research Projects Agency (DARPA) are looking to freakish outside-the-box design genius and astonishing backyard-engineering skills to push nationwide innovation forward.
NASA's Centennial Challenges — of which there are quite a few — foster and discover garage entrepreneurs and DIYers "to stimulate innovation and competition in solar system exploration and ongoing NASA mission areas." And DARPA's Grand Challenge — this year, the Urban Grand Challenge — was started a few years ago "to leverage American ingenuity to accelerate the development of autonomous vehicle technologies that can be applied to military requirements."
Are We Losing Touch? Whether it is tinkering with go-cart engines, installing your own plumbing, building your own log home or building a beer-launching fridge, are DIY principles in decline today? More to the point, are we losing our hands-on skills?
A recent Popular Mechanics editorial debated whether an entire generation of "high-tech hot shots" is losing touch with traditional skills, posing the question: "Are hands-on skills — building things, fixing things, operating machines and so on — really in decline?"
It is true, such traditional sources of early hands-on skills development such as shop classes, apprenticeships and Scouting have declined in popularity over the years.
Even in Europe, DIY sales last year were found "dwindling in some key European markets, partly as a result of economic conditions but also because increasing numbers of people are bringing in outsiders to do their decorating for them," according to Coatings World.
And while many seem to blame the flailing interest in hands-on activities on technology — the Internet, videogames, etc. — at the same time, current technologies make it possible for nearly anyone to produce their own designs and make them come to life. Download CAD software, ask questions in DIY forums, share blueprints on social networking sites, etc.
Says the National Academy of Engineering:
A technologically literate individual should also have some hands-on capabilities with common, everyday technologies. At home and in the workplace, there are real benefits of knowing how to diagnose and even fix certain types of problems such as resetting a tripped circuit breaker, replacing the battery in a smoke detector, or unjamming a food disposal unit. These tasks are not particularly difficult, but they require some basic knowledge and — in some cases — familiarity with simple hand tools.
The same can be said for knowing how to change a flat tire, fix a leaky faucet or hook up a new computer.
Yet in a poll of 500 homeowners by the UK's Electrical Contractors' Association (ECA), one-third had no idea how to turn off their gas supply in the event of an emergency. Worse still, one in 16 of those polled said they don't know how to change a light bulb.
Are we losing our hands-on abilities? Tell us what you think.
Resources
Survey Reveals DIY Habits and Time Spent on Projects KILZ (via Building Online), May 8, 2007
Company Profile: LEGO Group (2007)
Interim result better than expected LEGO Group, Aug. 29, 2007
America's "To Do" List Study Ace Hardware
76% Increase in DIY Spending Over 10 Years Halifax/Bank of Scotland, April 17, 2006
In Age of High-Tech, Are Americans Losing Touch with DIY Skills? by Glenn Harlan Reynolds Popular Science, October 2007
I Can't Do One-Quarter of the Things My Father Can Everthing2.com, April 4, 2002
Hands-On Skills National Academy of Engineering
How many homeowners know how to change a light bulb? Electrical Contractors' Association, July 2, 2007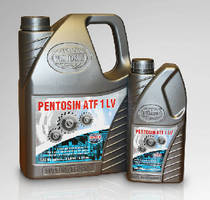 Transportation Industry Products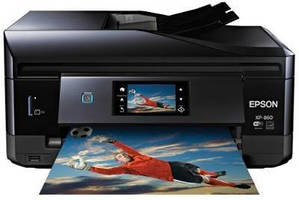 Computer Hardware & Peripherals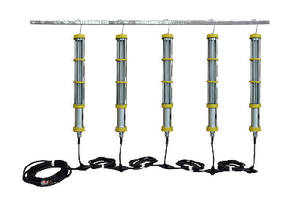 Electrical Equipment & Systems