NAOSH Week 2009: 'Make It Home Safe Every Day'
May 6, 2009
This week marks the 13th North American Occupational Safety and Health (NAOSH) Week, held each year to help raise awareness about the importance of workplace safety, health and the environment. This year's theme is "Make It Home Safe Every Day."
Following on the heels of
Workers Memorial Day
on April 28, an international day of remembrance and action for workers killed, disabled, injured or made unwell by their work, North American Occupational Safety and Health (NAOSH) Week is being held May 3-9.
"More than three decades ago, Congress passed the Occupational Safety and Health Act, promising every worker the right to a safe job," the AFL-CIO says. "Unions and our allies have fought hard to make that promise a reality — winning protections that have saved hundreds of thousands of lives and prevented millions of workplace injuries."
Despite decades of struggle by workers and their unions resulting in significant improvements in working conditions, the toll of workplace injuries, illnesses and deaths remains enormous. Each year, thousands of workers die and millions are injured or diseased because of their jobs.
In 2007, more than 5,600 workers died from workplace injuries and more than 4 million were hurt or made sick due to job hazards. Another 50,000 died due to occupational diseases. On average, 15 workers die every day because of job injuries.
According to the United States Bureau of Labor Statistics' latest report of fatalities in the work place, laborers and freight, stock and material movers experienced the highest number of days-away-from-work injuries and illnesses, with 79,000 in 2007. Heavy and tractor-trailer truck drivers (57,050), nursing aides, orderlies and attendants (44,930), construction laborers (34,180), and light or delivery-service truck drivers (32,930) followed this occupation.
"Last week, on April 28 we honoured workers killed and injured on the job," Premier of Manitoba Gary Doer said in a statement on Monday. "This week we continue in the same vein and rededicate ourselves to preventing occupational injuries and disease."
To help raise awareness about the importance of workplace safety, health and the environment, the theme of this year's NAOSH Week, now in its 13th year, is "Make It Home Safe Every Day."
"Make It Home Safe Every Day . . . this is what safety and health is all about: no 911 calls, no ambulance rides, no unplanned trips to health care facilities and, most importantly, no funerals," NAOSH Week Chair Andrew Cooper said in this year's NAOSH Week resource guide. "Safety is about making sure that these tragedies don't happen."
This week, in particular, presents a significant opportunity to "focus, reinforce and strengthen commitment to occupational safety and health," as NAOSH Week has been shown to improve attitudes towards safety; increase understanding of the importance of occupational health and safety; foster a safety-minded culture; increase cooperation; raise awareness; and assist in team building, and improve communication between employees, safety committees and safety professionals, according to the official NAOSH Week Web site.
As part of NAOSH Week, employers are encouraged to develop safety activities in the workplace as a way to build prevention awareness among employees and the public. Some examples include:
Sponsoring a safety poster for employees' children;
Creating a company safety calendar with reminders and tips;
Hosting a family safety fair or picnic; and
Launching a recognition program to reward health and safety suggestions.
Since 1997, the U.S., Canada and Mexico have participated in and celebrated NAOSH Week, with the support of local and regional partnerships with businesses, suppliers, governments, community health organizations and other safety groups. In the U.S., the Occupational Safety and Health Administration (OSHA), the American Society of Safety Engineers (ASSE), the Canadian Society of Safety Engineering (CSSE) and more than 65 OSHA Alliance Partners hosted the kick-off event on Monday at the U.S. Department of Labor headquarters with a panel discussion.
"During NAOSH Week, people across Canada and throughout North America will take time to focus on the most important promise arising from our commitment — to make it home safe every day," CSSE President Art Nordholm said in a statement.
"Through the collective and dedicated efforts of many individuals in a number of organizations, and with the support of regional and national partners, attention will be drawn to what safety and health is all about — making sure that injuries, illnesses and tragedies don't happen," Nordholm continued. "We must strive for this and achieve the goal to make it home safe every day.
Earlier
The Many Faces of Safety & Health
Eliminating Workplace Boo-Boos
Resources
NAOSH Week Resource Guide: Safety & Health Week NAOSH.org, May 3-9, 2009
NAOSH Week Helping Workers Make it Home Safely Canadian Society of Safety Engineering, May 4, 2009
Safety & Health at Work: Workers Memorial Day AFL-CIO
Death on the Job - The Toll of Neglect AFL-CIO, April 2009
Nonfatal Occupational Injuries and Illnesses Requiring Days Away From Work, 2007 Bureau of Labor Statistics, Nov. 20, 2008 (reissued March 31, 2009)
Census of Fatal Occupational Injuries Summary, 2007 Bureau of Labor Statistics, Aug. 20, 2008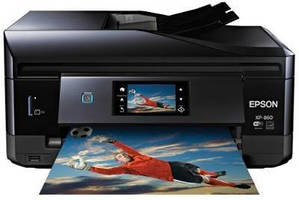 Computer Hardware & Peripherals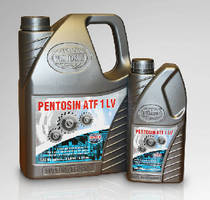 Transportation Industry Products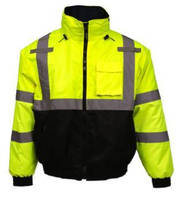 Safety & Security Equipment