Top Tech Trends You Should Know
January 8, 2008
Technology can be your best friend or your worst nightmare. Here we look at some emerging (or ongoing) tech trends that are creating competitive advantages, new business models and a sea change in markets.
A look at some of the top technology-related trends to keep an eye on in the coming year(s). . .
Made In the U.S.A. Products featuring new technologies dazzled mainstream consumers in 2007, according to the sixth annual "Most Memorable New Product Launch" survey from Schneider Associates, BNP Media's New Products Magazine and IRI last month. In it, consumers were asked which trends influenced their purchasers most in 2007. Curiously, 74 percent said they were more likely to buy a product if it was "Made in the U.S.A." In addition, 67 percent said their purchasing decisions were influenced by the country of origin, perhaps indicating a backlash from the recalls of toys manufactured in China due to concerns over poisoning. (See: The 12 Big Stories of 2007)
Yet the trend is even closer to home than "Made in the U.S.A." According to TrendWatching's recent "(Still) Made Here" briefing:
In a world that is seemingly ruled by globalization, mass production and 'cheapest of the cheapest,' a growing number of consumers are seeking out the local, and thereby the authentic, the storied, the eco-friendly and the obscure.
The three main drivers behind this trend: social responsibility, status and support. So expect more consumers seeking out the origins of a tech product to become a given, and expect local companies to take back production that is currently based in regions less concerned with eco-friendliness and ethics.
Digital Tipping Point and Online Revolution Last year was the year that people stopped paying lip service to digital and started doing something about it: serious marketing budgets were directed online; CEOs, CTOs and the rank-and-file all are blogging about their professional, day-to-day experiences; serious retail sales were reaped by small-business owners working on laptops; and firms of all sizes desperately tried to ramp up their digital capabilities and offer new online features.
"Never before have so many consumers been willing to overcome security threats, still shockingly bad (or boring) design and delivery screw-ups," as TrendWatching.com has noted:
In other words, 2008 could be a goldmine for smart e-tailers who, if they get their act together, could make billions and billions of dollars, euros, pounds, yen, kroner, lira and rand that are impatiently waiting to be spent by Web-savvy consumers around the world.
Increasingly more sophisticated work is taking place online, and new collaboration and communications tools are emerging. As the Internet has evolved, it has become a more widespread platform for interaction, communication and activism.
Wireless Mobility "It would be easy to be skeptical, even cynical, about wireless communications," writes Managing Automation's David R. Brousell. "After all, who hasn't experienced a dropped cell phone call or been unable to get Internet access from a hotel room?"
Yet consider this: Currently, there are 2.7 billion mobile phones in use, and the number of worldwide mobile phone users is expected to grow to approximately 3.3 billion in 2011. Globally, nearly one in three mobile subscribers will use a mobile broadband connection by 2012 - representing more than 1 billion users.
No doubt, Apple's iPhone conquered last year. Plus, initiatives like Google's Android - the first complete, open and free mobile platform - are definitely going to speed up things. Other such disruptive innovation - such as a number of airlines testing wireless Internet services on flights - is hitting big corporations from outside their business. Researchers have demonstrated wireless power transfer - a breakthrough that means cell phones, laptops, MP3 players and other portable electronics could charge themselves without being plugged in; some may not even need their batteries to operate.
The triumph of opening up the cell phone helped shake up the wireless field and will likely create an array of radical new applications, leading to expectations that such capabilities will soon show up in new types of gadgetry and devices, much like Amazon's new e-book reader. "GPS may seem old hat by next summer," says BusinessWeek.
Carriers have realized that there's money to be made in branching out. Before you turn your back on wireless, consider that wireless technology indeed has an important - and secure and reliable - future in manufacturing, a future that provides compelling advantages for manufacturers determined to create more agile, faster and more transparent businesses.
Robots and Automation Companies, governments and other organizations have put in place systems to automate myriad tasks and processes, from forecasting and supply chain technologies to systems for enterprise resource planning to product and customer databases.
"Now these systems are becoming interconnected through common standards for exchanging data and representing business processes in bits and bytes," notes The McKinsey Quarterly. "What's more, this information can be combined in new ways to automate an increasing array of broader activities, from inventory management to customer service."
Then there are automation robots, whose use, although not new to manufacturing, will expand due to recent advances in technology and the availability of lower-cost products. Companies still have substantial headroom to automate many repetitive tasks that aren't yet mediated by computers.
Toyota President Katsuaki Watanabe recently said that robotics would be a core business for the company in coming years. The automaker will test its robots at hospitals, Toyota-related facilities and other places starting this year. Watanabe and other company officials said robotics was a natural extension of the automaker's use of robots in manufacturing, as well the development of technology for autos related to artificial intelligence, such as sensors and pre-crash safety systems.
For the first time, Toyota Motor Corp. beat out GM in global sales in the first quarter of last year, and it was announced last Thursday that the Japanese automaker overtook Ford to become the No. 2 automaker by U.S. sales in 2007. Coincidence?
(See Network World's 10 Automation Companies to Watch.)
IT & SMBs Small and midsized businesses (SMBs) in the U.S. alone spent $200 billion on technology, with the lion's share going to support and integration services, computing platforms and Internet access, as these organizations increasingly look to technology to spur growth and increase productivity.
Next year, however, is looking to be a slow year for IT. Forrester Research recently revised its projections for IT investment in 2008 down from previous research (published in October), predicting this new year to be a slow one both in the U.S. and globally. Forrester said it expects U.S. IT investment growth to slow slightly to 4.8 percent in 2008 from 5.3 percent in 2007. Businesses are expected to be particularly cautious with spending on big-ticket computer and telecom equipment.
According to a recent SMB IT spending survey conducted by CompTIA and AMI-Partners (via Baseline Magazine), SMBs are being deterred by economic downturns caused by continually rising energy costs and the subprime mortgage woes.
The latter survey cites the following as the top technologies that SMBs have either deployed or plan to purchase in the next 12 months: desktop PCs (98 percent); laptops/notebooks (93 percent); productivity software suites (90 percent); firewalls (79 percent); single-function laser printers (76 percent); accounting/tax software (69 percent); LAN-based servers (67 percent); fax machines (67 percent); routers and switches (65 percent); and color multifunction printers (64 percent).
(See Network World's Three IT Technologies That Matter for 2008 - and Beyond.)
Creative leaders can use a broad spectrum of new, technology-enabled options to craft their strategies. These trends are best seen as emerging patterns that can be applied in a wide variety of businesses.
Other areas to watch for tech developments and maturation: power storage; self-healing materials; smaller, faster computer chips; embedded voice recognition; nano-cancer therapy (diagnosis, drug delivery and medical imaging); and screening technology for detecting toxic materials in concealed packaging and cargo.
Resources
Technology Tops 2007 List for Most Memorable New Products Schneider Associates, Dec. 18, 2007
(Still) Made Here TrendWatching.com, June 2007
8 Trends to Capitalize on in 2008 TrendWatching.com, January 2008
Predictions for Innovation Next Year by Bruce Nussbaum BusinessWeek, Dec. 18, 2007
Wireless, a Work in Progress by David R. Brousell Managing Automation, Nov. 19, 2007
Eight Business Technology Trends to Watch by James M. Manyika, Roger P. Roberts and Kara L. Sprague The McKinsey Quarterly, December 2007
10 Automation Companies to Watch by Denise Dubie Network World, June 25, 2007
US And Global IT Spending And Purchases In 2008: Will The Grinch of a Slowing U.S. Economy Steal the Presents of a Stronger 2008 IT Market? Forrester Research, Dec. 13, 2007
Top 20 SMB Technologies and Purchasing Trends by Lawrence Walsh Baseline, Nov. 2, 2007
Three IT Technologies in 2008 - and Beyond by Denise Dubie Network World, Dec. 20, 2007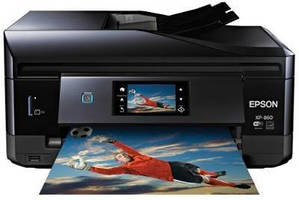 Computer Hardware & Peripherals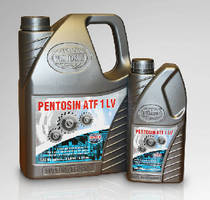 Transportation Industry Products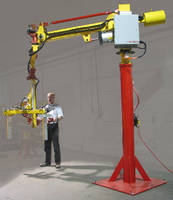 Material Handling & Storage, Machinery & Machining Tools