Relax into Retirement
September 4, 2007
A high percentage of workers recognize today's retirement system is undergoing major changes, yet many are failing to adapt in ways that will leave them well positioned for a comfortable retirement.
It's pretty well established that many workers are not adequately saving for retirement. Part of the retirement savings problem is attributable to employees who, for a wide variety of reasons, do not take advantage of the opportunity to participate in their employer's defined contribution pension plan, such as a 401(k) plan.
The retirement savings problem is also exacerbated by pension terminations, skyrocketing health care costs, uncertainty about government programs (such as Social Security), decreased personal savings rates and significantly increased life expectancy during retirement.
Here's what the experts are seeing across the workforce, as well as what you can do to get started saving.
Trends Thirty percent of workers report that their employer does not offer a retirement plan, according to Hudson's third annual Compensation and Benefits Report (2007), based on the opinions of 10,000 workers in the United States. An additional nine percent have access to a plan at work, but do not participate in it. The youngest workers (18-29 years old) are more likely to work for an employer that does not offer a retirement plan (38 percent) or choose not to participate (14 percent).
Upholding this situation, according to the U.S. Department of Labor's Bureau of Labor Statistics last month, in the National Compensation Survey: Employee Benefits in the United States, March 2007, 61 percent of workers had access to retirement benefits, with 51 percent participating in at least one type of retirement plan. Twenty percent of employees participated in defined benefit retirement plans, and 43 percent in defined contribution plans. (Some employees participate in both types.)
Due to ongoing financial developments, employers continue to reexamine the retirement benefits they offer. A study from HR consulting firm Hewitt Associates earlier this year found that employers are focusing on managing costs and risks, building retirement education for employees and offering more guidance on ways to maximize workers' retirement options.
Steps companies are expected to take (via ManageSmarter.com):
• Many plan to increase the default contribution rate and others plan to change the default investment fund to a Qualified Default Investment Alternative, such as a target maturity fund or managed account.
• The majority of companies offering pension plans are not likely to make changes to them in 2007. This is consistent with behavior over the last two years. However, change may be brewing: 6 percent of companies now offering pension plans say they are very likely to close participation to new employees.
Forty-three percent of companies said they offer, or were very likely to add, a third-party investment advisory service, with one in five offering or planning to offer an in-person investment adviser.
Workers, therefore, must manage their own careers for retirement success.
On Workers' Shoulders While a large percentage of American workers recognize the U.S. retirement system is undergoing major changes, many are not adapting in ways that are likely to leave them well positioned for a comfortable retirement, according to the 17th annual Retirement Confidence Survey (RCS) by the Employment Benefit Research Institute (EBRI) and research firm Mathew Greenwald & Associates.
Highlights from the survey:
• Pension-plan changes by employers have left nearly half of workers less confident about the benefits they will receive from a traditional pension plan, but those experiencing a decline in retirement benefits often fail to react constructively. Among workers who have personally experienced reductions in the retirement benefits offered by their employer, nearly two in five indicate that they have done nothing in response to these reductions.
• Many workers are counting on employer-provided benefits in retirement that are increasingly unavailable. Forty-one percent of workers indicate they or their spouse currently have a defined benefit pension plan, while 62 percent say they are expecting to receive income from such a plan in retirement.
Almost half of workers saving for retirement report total savings and investments (not including the value of their primary residence or any defined benefit plans) of less than $25,000. The majority of workers who have not put money aside for retirement have little in savings at all: seven in 10 of these workers say their assets total less than $10,000.
Yet a study earlier this year by The Entrepreneur's Source found that individuals must prepare to come up with 50 percent of the income they'll need for retirement.
Tips The U.S. Dept. of Labor's Employee Benefits Security Administration offers the following tips on how to save smart for retirement, in its Savings Fitness: A Guide to Your Money and Your Financial Future:
• Start now. Don't wait. Time is critical. • Start small, if necessary. Money may be tight, but even small amounts can make a big difference given enough time, the right kind of investments, and tax-favored vehicles (e.g., company retirement plans, IRAs, etc.). • Use automatic deductions from your payroll or your checking account for deposit in mutual funds, IRAs or other investment vehicles. • Save regularly. Make saving for retirement a habit. • Be realistic about investment returns. Never assume that a year or two of high market returns will continue indefinitely. The same goes for market declines. • Roll over retirement account money if you change jobs.
Moreover, consider these tips from Anna Banks, adjunct professor at Essex County College in New Jersey, career development coach and author (via American Chronicle):
• Take complete advantage of your company retirement benefits. • Actively monitor all your investments. • Don't rely solely on Social Security to provide your entire retirement income. • Don't rely on your partner's retirement plan. • Avoid poor asset allocation; don't put all your investments in one stock. • Don't rely heavily on your company stocks.
Further, don't dip into retirement savings. "Your retirement plan may allow you to borrow from your account, often at very attractive rates," notes the Employee Benefits Security Administration. "However, borrowing reduces the accounts' earnings, leaving you with a smaller nest egg." With pre-retirement withdrawals, you'll probably also pay federal income taxes on the amount you withdraw (10 percent to as high as 39.1 percent), and a 10 percent penalty may be tacked on if you're younger than age 59 ½. Plus, you may have to pay state taxes.
Finally, review your retirement plan on a regular basis. "Review asset allocation, balances, goals, etc., to make the most of your retirement plan," Banks writes at American Chronicle.
Do the research and figure out what's best for you (or your business, if you're a business owner). There is no set formula to determine how much money you will need for those post-career days in the sun. The amount depends on the lifestyle you want, your current capability to save, and your investments.
These days, funding workers' future retirement depends on the workers.
"We're at the tail end of the golden era of retirement," Center for Retirement Research (CRR) Director Alicia H. Munnell, recently told CNN/Money.
Resources
Top 10 Ways to Prepare for Retirement U.S. Department of Labor
National Compensation Survey: Employee Benefits in the United States, March 2007 U.S. Dept. of Labor, Bureau of Labor Statistics, Aug. 22, 2007
Rising Above the Average: 2007 Compensation and Benefits Report Hudson, June 2007
17th annual Retirement Confidence Survey (RCS) Employment Benefit Research Institute and Mathew Greenwald & Associates, April 11, 2007
New Trends in Retirement Plans Hewitt Associates, via ManageSmarter.com, Feb. 18, 2007
Savings Fitness: A Guide to Your Money and Your Financial Future U.S. Dept. of Labor, Employee Benefits Security Administration
Most Common Pre-Retirement Planning Mistakes Baby Boomers Make by Anna D. Banks American Chronicle, Aug. 28, 2007
Retirement Tips for Individuals U.S. Dept. of the Treasury, Internal Revenue Service
Retirement at Risk: Who's Falling Short by Jeanne Sahadi CNN/Money, July 31, 2007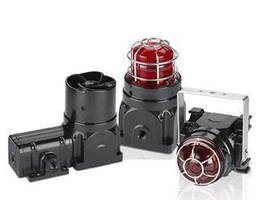 Electrical Equipment & Systems, Safety & Security Equipment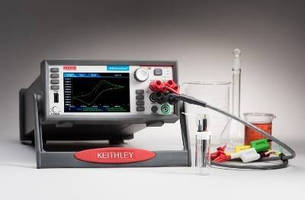 Test & Measuring Instruments, Laboratory and Research Supplies & Equipment