Lessons Learned from Early Offshoring Efforts
June 14, 2006
Outsourcing strategies are too often oversimplified. They are far from simple, however. In a follow-up to yesterday's post, here we look at lessons related to outsourcing and offshoring (The two terms are different!), lessons that are both basic and frequently misunderstood.
As our readers know, outsourcing is not limited to buying components from suppliers in the neighborhood or in nearby cities or states. U.S. manufacturers are getting components from suppliers — sometimes from their own foreign facilities — in the rest of the Americas, in Europe and in Asia, most famously in China, through the practice of offshoring.
Yet as domestic outsourcing and offshoring continue to expand, becoming more diverse in terms of products and locations, it becomes more difficult to manage a dynamic supply chain. Outsourcing strategies are too often oversimplified. They are far from simple, however.
IndustryWeek's July issue is all about outsourcing and offshoring, exploring the current state of a variety of both strategies. In this issue's editorial, "Next-Generation Outsourcing", IndustryWeek editor-in-chief Patricia Panchak proffers lessons on the topic — lessons that are basic yet are frequently misunderstood — in order to bring "offshoring down to earth." Panchak identified the following important lessons learned from early efforts:
• The terms "outsourcing" and "offshoring" are NOT synonymous, though often the terms are misused as if they are. This is a big peeve of ours here at IMT, so we are particularly pleased IW makes the distinction. A company can offshore without outsourcing by locating a facility in another country and selling there. A company also can outsource without going offshore by sending the work to another U.S.-based company, which could even be located right down the road. Of course, it can outsource offshore, as well, by…well, outsourcing to an offshore company. The differences between these approaches are critical to implementing effective offshoring and outsourcing strategies.
• Neither outsourcing nor offshoring is simply about reducing labor costs. Although some companies did understand this early on, it took others time to realize that outsourcing and offshoring also enable companies "to break into new markets, to tap the innovations and expertise of partners and to more effectively execute other competitive strategies," IndustryWeek notes. At this point, too, the limits and potential liabilities of outsourcing and offshoring to lower labor costs have become clearer.
• Outsourcing and offshoring are no longer confined to non-core processes. Increasingly, U.S. manufacturers are outsourcing and offshoring critical functions, e.g., R&D and product development.
• Following the third point, the outsourcing of non-core functions — such as inventory management and logistics — has matured. As such, results can be seen in "more robust and more effective partnerships between companies and their outsourcing partners."
• Offshoring, IW points out, is a function of the increasingly global nature of the manufacturing sector. And although it would confirm the dogmatic distrust in our minds, it is not "an evil plot by U.S. CEOs to disenfranchise U.S. workers. By now all but the most cynical accept the business case for outsourcing and offshoring."
• As strategic possibilities grow, outsourcing and offshoring come with their own challenges. With each additional initiative, the supply chain becomes more complex and continuously changes.
As the lessons in the above points are better understood, the real work of incorporating such strategies into U.S. manufacturing business plans is underway. No longer seen as a cost-reduction fix-all, U.S. business are adapting their expectations to a healthy realism:
Offshoring is not always the best way to improve a company's competitiveness, or even to reduce its costs.
While the strategy works well in some situations, it can also be a huge bust for a company. And sometimes it just works in unexpected ways.
See IndustryWeek's latest (July 2006) issue for a whole bunch of content as it relates to outsourcing and offshoring.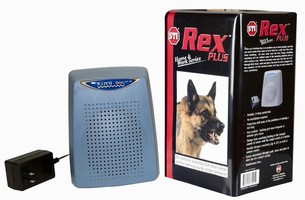 Sensors, Monitors & Transducers, Safety & Security Equipment

Electronic Components & Devices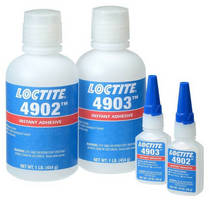 Adhesives & Sealants