A California Community College Looks to Seize the Day on Manufacturing Day
October 3, 2013
Administrators at Cerritos College, a community college in Southern California, believe the career path in modern manufacturing begins before high school and that's a point they intend to stress Friday during Manufacturing Day 2013.
The second annual Manufacturing Day (MFG Day) is a national effort to raise industry awareness and emphasize education and training. Many of the events hosted by factories and education institutions are geared toward middle school and high school students.
"Engineering is one of the pathways that have been developed from fifth grade through college," said Maggie Cordero, director of Pathway Programs at Cerritos College. "When the idea of having a manufacturing day was brought up, I wanted to make sure local high school students attend."
In an interview with IMT Career Journal, Cordero explained that she works with the local school districts and helps connect them to various industry career opportunities during MFG Day and throughout the year. The college's Pathway Programs include such measures as career exploration, college readiness instruction, and support services. The programs encourage students to complete post-secondary degrees and industry valued certifications.
High School Students to Experience MFG Day at Cerritos College
Cerritos College plans to host 50 local students from Bellflower High School and John Glenn High School, as part of a partnership between the college's Economic Development, Pathway Programs and Technology Divisions, and the Society of Manufacturing Engineers (SME).
The college -- which offers "hands-on training development with the latest state-of the-art technology"  to professionals and those new to industry -- will hold MFG Day programs at the campus' machine tool building. Events will include a combination of sponsored demonstrations from local companies and a showcase of customized training solutions for their companies.
Belle Gomez, the director of community advancement at Cerritos College, told IMT Career Journal that the manufacturing event will also highlight employment opportunities in manufacturing -- from AutoCad to computer tech software operators.
"It's a chance [to raise awareness] that students can go to a two-year institution and get good jobs," said Gomez.
Guest speakers will include Nathalie Gosset, who leads marketing and business development at the biomedical engineering department at the University of California. She plans to discuss science, technology, engineering, and mathematics (STEM) education and career opportunities available to STEM students.
The MFG Day event will also be an opportunity for students to connect with companies looking to add to their talent pipeline. Recruiters who work with manufacturing businesses contend that one of the most effective measures in attracting good talent is starting the candidate search early and building relationships with students-in-training.
Cerritos College's efforts in raising awareness continue after MFG Day.
"We offer enrichment workshops in SolidWorks, architectural design using AutoCAD, robotics and credit courses using the Project Lead the Way curriculum," Gomez said. "In addition, we host special events such as the non-traditional careers conference for men and women, a STEM conference and a speaker series [that highlights] career exploration for students."
Organizers tout MFG Day as a way to restore the image of the manufacturing sector and raise industry awareness among those who could become the next generation of workers.
Manufacturers face a potential workforce shortage if the industry fails to improve recruitment efforts for next generation of workers, according to a recent Industrial Market Barometer survey by ThomasNet.com,  IMT Career Journal's parent company. Only one-quarter of the survey's 1,209 respondents indicated that their manufacturing workforce has employees 30 years old or younger.
MFG Day participation has more than tripled from 240 events last year to 808 companies and schools scheduled to host events this year.
"Manufacturing Day gives the younger audience a real sense of what [manufacturing means] and shows them the value of the industry in terms of the world, at large," said Patricia Lee, marketing director at the Fabricators & Manufacturers Association International (FMA), which co-produces the event with the National Association of Manufacturers (NAM) and the Manufacturing Extension Partnership (MEP).
Check back on IMT Career Journal and on sister publication IMT Machining Journal for additional MFG Day updates and coverage.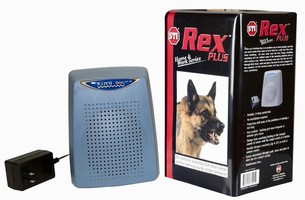 Sensors, Monitors & Transducers, Safety & Security Equipment

Electronic Components & Devices