U.S. Manufacturing Shows Modest Rebound in June
July 12, 2011
Activity at manufacturing firms in the U.S. accelerated in June after a sharp drop in May, according to the nation's supply executives.
Business activity in United States manufacturing accelerated unexpectedly last month, according to the Institute for Supply Management's (ISM) latest manufacturing
Report on Business
, which indicates that the nation's manufacturing expanded for the 23rd consecutive month in June.
The ISM purchasing managers' index (PMI), a key monthly gauge of the manufacturing sector, rose to 55.3 in June, up from 53.5 in May. Last month's PMI was forecast to fall to 51.8, according to a Reuters poll of economists. Readings above 50 indicate growth.
The historical relationship between the PMI and the broader U.S. economy signals that the average PMI of 58.8 for January through June corresponds to a 5.7 percent increase in real gross domestic product (GDP). At an annualized rate, the June PMI alone indicates a 4.5 percent yearly increase in real GDP.
Last month's PMI advance came after growth in the manufacturing sector had receded sharply in May, when it had slumped to its lowest level since September 2009. Economists have blamed a combination of supply disruptions due to the devastating earthquake and tsunami in Japan and oil price rises for the sputtering recovery.
Of the 18 manufacturing industries, 12 reported growth last month. There were five industries reporting contraction in June: plastics and rubber, products; apparel, leather and allied products; primary metals; wood products; and food, beverage and tobacco products.
New orders and production were both modestly up from last month, registered at 51.6 and 54.5, respectively. Employment showed continued strength with a 1.7 percentage-point increase to 59.9.
One of the biggest factors behind the increase in the pace of growth was a jump in inventory building by manufacturers. Inventories jumped to 54.1 in June from 48.7 in the prior month.
"Disturbingly, the backlog of orders index, an indicator of the pressure on the near-term production schedule, fell below the 50 percent mark, indicating an actual contraction and foreshadowing what will likely be moderate factory sector activity in the months ahead," Cliff Waldman, an economist for the Manufacturers Alliance/MAPI, wrote in an analysis of the ISM report.
The prices paid index fell to its lowest since August 2010, easing concerns about inflation.
"The rate of increase in prices slowed for the second consecutive month, dropping 8.5 percentage points in June to 68 percent. This follows a similar reduction of 9 percentage points in the Prices Index in May, and is the lowest figure since August 2010 when the index registered 61.5 percent," Bradley J. Holcomb, chair of ISM's Manufacturing Business Survey Committee, said in a statement. "While the rate of price increases has slowed and the list of commodities up in price has shortened, commodity and input prices continue to be a concern across several industries."
Still, there was good news on the job front as the employment index rose to 59.9 from 58.2 in May. This is the 21st consecutive month of growth in manufacturing employment.
"U.S. manufacturing remains on a growth path," according to Waldman. "The factory sector, however, cannot escape the risks generated by a slow and uncertain U.S. economic expansion and broad-based moderation in global manufacturing output growth."
Earlier: Manufacturing Growth Slows Sharply in May
Resources
June 2011 Manufacturing ISM Report on Business Institute for Supply Management, July 1, 2011
Manufacturing Rises but Consumers Remain Wary by Leah Schnurr Reuters, July 1, 2011
...'Modest Rebound' From Sharp Fall by Cliff Waldman Manufacturers Alliance/MAPI, July 1, 2011
ISM Manufacturing Survey Makes Surprise June Rise by Greg Robb MarketWatch, July 1, 2011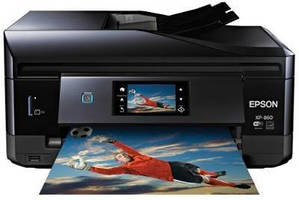 Computer Hardware & Peripherals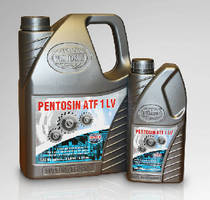 Transportation Industry Products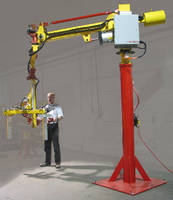 Material Handling & Storage, Machinery & Machining Tools