Managers Encourage Steroid Use to Boost Productivity
March 30, 2005
With productivity increases due to automation starting to level off and companies desperate to wring out more output from a dwindling number of employees, some firms have taken the unusual measure of urging the use of anabolic steroids:
April 1, 2005 -- A growing number of firms are adopting a see-no-evil, hear-no-evil approach to the increasing use of steroids among employees. In fact, a few companies are even encouraging non-users to try out the performance enhancers by lauding the benefits of "juice" in posters placed strategically in bathrooms, making it clear that they're not referring to any kind of fruity beverage.
Perhaps most disturbing of all is the tremendous pressure on employees to gain a competitive advantage. Today's generation of American worker faces more stresses than ever. In The Good Old Days, workers only had to worry about things such as how automation might render them unnecessary. Today, they also have fears about being displaced by automation in China, or by highly educated engineers from India, for instance. Immigration is yet another concern, what with many millions from Mexico crossing our borders unchecked. "Maybe some of them are qualified for my job," lamented a worker in a food processing facility. In addition, everyone in the typical workplace of 2005 has a degree. And the vast majorities of those individuals not only achieved high marks but are members of various honor societies.
Once everyone is degreed and 'special,' what sets one worker apart from another with such fierce competition? Anabolic steroids. Workers have discovered that these substances often give them a workplace edge that they wouldn't have otherwise.
According to a Martner Group productivity survey, 80% of today's office workers—male, female, technical, or non-technical—use steroids on a regular basis to achieve a competitive edge.
Margaret May, VP of Research and Development with global tech star Wicked Widgets, Inc., says the use of steroids among her employees has made her job considerably easier. "Everyone thinks they're better than the next person, but they're really not. It's really kind of funny. Anytime I face a conflict with my employees, I just ask them to move some boxes or equipment. They run to show off their muscles, move what needs to be moved, and forget about whatever the conflict was to begin with. It's great. It's even saving us on hiring moving firms."
On the issue of productivity, President and CEO of Mockwell International, Ian McCool, says, "It's the best thing to happen to productivity since the Chinese posed a threat. Those on steroids work longer, harder, are more focused on (albeit small) tasks, and work ridiculously long hours. We gave them an on-site gym and showers so they can take a break and pump themselves up even more. The gym even helps lessen the effect of aggressiveness brought on by the steroids, as workers take it out on the weights and gym equipment instead of each other. It's a win-win situation. As another positive byproduct, there are considerably fewer incidents of sexual harassment in the office. The steroid users don't seem to care about chasing the opposite sex."
There are still some companies, however, that are achieving high productivity rates through more traditional substances. An unnamed source at the world's largest software company said, off the record, that they are not encouraging the use of steroids. "We've known since our company was started in that basement that Twinkies and caffeine work wonders for productivity. I mean, our latest OS has over a billion lines of code. Try that with steroids. It's just not going to happen."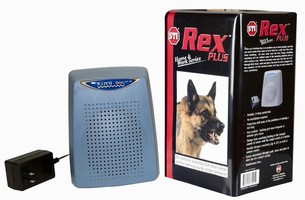 Sensors, Monitors & Transducers, Safety & Security Equipment

Electronic Components & Devices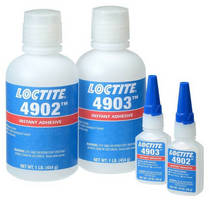 Adhesives & Sealants