Handling Market Fluctuations through Inventory Management
June 10, 2009
By having a properly managed inventory, coupled with effective business cycle forecasting, companies are better poised to handle economy-driven inventory fluctuations.
In a recent survey of 300 supply chain managers worldwide, a majority (65 percent) of respondents cited the financial crisis as the most pressing business driver today, strategy and transformation consultancy
Capgemini Consulting
reports. One strategy companies are using to cope with the turbulent economy's effect on business is inventory management.
According to the Capgemini Consulting survey, 48 percent of respondents said realizing inventory optimization projects was their No. 1 priority for dealing with the current economic climate.
A separate report, from the Aberdeen Group last month (registration required), found that inventory reduction has been the top action companies have taken to date in response to the recession.
In Aberdeen's survey of 170 companies, 54 percent said inventory reduction was their strategy for adapting to economic uncertainty. Due to the drop in customer demand, Aberdeen notes, "focusing on inventory is critical if a company wants to avoid a spike in write-offs due to obsolescence, when the stock builds up but cannot be sold."
The recent drop in consumer demand has made moving inventory an ongoing challenge, of course. So, how can companies better manage their inventory to free up working capital and minimize financial losses?
First, companies must improve their forecasting accuracy, Aberdeen suggests. "It is important to look at forecast accuracy and inventory optimization as two sides of the same coin and not prioritize one versus the other. Gaining high forecast accuracy is only the means to an end — namely gaining higher customer service level and reduced inventory."
One way to improve forecasting is by having business executives learn how to become business-cycle forecasters, according to the MIT Sloan Management Review. To succeed in forecasting business cycles, business managers are advised to pay attention to the four components of gross domestic product (GDP): consumption, business investment, net exports and government spending.
"Any manager can develop a very keen sense of where the business cycle may be heading and quickly spot potential recessionary dangers ahead" by following these indicators, according to the Massachusetts Institute of Technology business journal. "Companies that master the cycle will trim inventories in anticipation of a recession and expand inventories as they gear up for an expansion."
Second, companies must learn to segment their inventory and revise inventory targets based on business drivers, Aberdeen advises, adding that companies should revise their inventory targets monthly. "[Inventory targets] should be flexible enough to support segmentation in the middle of the planning cycle driven by impending business challenges."
Aberdeen also recommends companies reduce their finished goods inventory and, instead, have the bulk of inventory be raw materials and supplies. This gives businesses the "flexibility of being able to manufacture multiple products as close to demand as possible," Aberdeen notes. This also allows businesses to segment their inventory by allowing them to update their finished goods inventory targets based on customer demand.
Though seemingly counterintuitive when trying to get rid of stock, companies must also have strong inventory replenishment processes in place, Aberdeen says. This allows businesses to respond to current demands and prepare for the eventual upswing when the economy recovers.
With an accurate forecasting process and a properly managed inventory, companies should be prepared to tackle the numerous changes in the economy.
Resources
Inventory Management: 3 Keys to Freeing Working Capital (registration required) by Nari Viswanathan Aberdeen Group, May 2009
Recession-Proofing Your Organization by Peter Navarro MIT Sloan Management Review, Spring 2009
Crisis Dominates the Supply Chain Agenda in 2009 by Hugo Haarman, Erwin den Exter, Jasper van der Schaar and Wouter van Heijst Capgemini Consulting, March 2009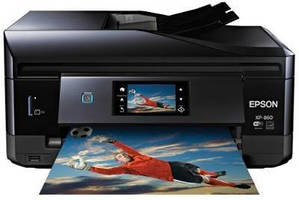 Computer Hardware & Peripherals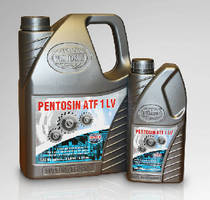 Transportation Industry Products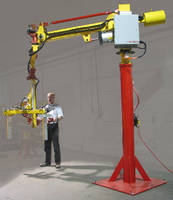 Material Handling & Storage, Machinery & Machining Tools