The Philosophy of New Leadership
February 5, 2008
In today's fluid global environment, the approach to effective leadership is becoming more complex and dynamic than simply developing a required leadership skill-set or honing skills and behaviors.
We hear so many stories of bad bosses and poor leadership that serve as reminders that there is something so important yet so frequently forgotten in business: people. The way people are managed — and led — is often the difference between a successful company and a failed one.
A 2005 guide, Effective Leadership Development, suggested firms must have a strategy in place for leadership development, one that looks at what leadership skills are required and why. Organizations, the guidebook said, also need to select managers with the potential to become good leaders and fulfill the leadership skills required.
Yet "one of the most seductive claims in business best sellers is that a company can achieve success if it follows a specific set of steps," wrote Phil Rosenzweig, author of last year's The Halo Effect, at McKinsey Quarterly.
Sure, training, a clear career development policy and best practices help. But leadership is moving beyond management. No matter how hip the tools and physical metaphors for "essential qualities of leaders" — vision, balance, flexibility, strategy, resilience, engagement, empowerment, etc. — an individual armed only with these "tools" is no longer enough.
More than ever, in today's errant global environment, leadership entails a hybrid of process and personality.
"The fact is that many everyday concepts in business — including leadership, corporate culture, core competencies and customer orientation — are ambiguous and difficult to define," Rosenzweig wrote.
What we do know is this: bad management can suck the motivation, creativity, enthusiasm, productivity and health right out of decent people trying to do a good job. And although there are common habits across lousy management, the traits common across successful leadership are harder to classify.
High on the list of common workplace expressions are these old maxims: "You don't manage people — you lead people and you manage things"; "Leadership is doing the right things — management is doing things right"; and "We are over-managed and under-led." These are all colorful quips and turns-of-phrase. Yet there seems to be more wit than wisdom in such glib folk wisdom.
However you define or describe it, leadership management will be one of the biggest challenges facing companies this year, according to the results of a survey by UK recruitment consultancy FSS.
A few years ago, business management consultancy ER Consultants sponsored a former colleague, Sonia Bicknell, to examine what makes leaders tick. The first principle, argued Bicknell and her colleagues, is that leadership needs to be a process, not focused only on one person.
"Effective leadership is a process that continuously seeks to develop a shared sense of coherence so that we pull in the same direction," said Zoe O'Connor, a researcher at ER Consultants. O'Connor helped develop a set of guiding "leadership principles" to help organizations distill what leadership means to them, and whether they are doing the right thing when it comes to recruiting, grooming, motivating and retaining leaders.
As with developing this "shared sense of coherence" toward the same goal, pacesetters are not afraid of strength in others.
"Many companies make the mistake of trying to spur innovation by turning to unreliable best practices and to organizational structures and processes," McKinsey states of its recent findings on leadership and innovation. McKinsey's research shows that organizations that focus on "stimulating and supporting innovation by their employees can promote and sustain it with the current talent and resources — and more effectively than they could by using other incentives."
This managerial principle of recognizing and cultivating employees' individual strengths isn't new, yet it can be no less important tomorrow as it has been in recent times.
Many managers are likely readying their team for the 2008 recession (or, as others refer to it, Doomsday '08). A lot are thinking in ways that are cautious, controlled and completely understandable, Tammy Erickson at Harvard Business notes: reviewing their costs, tightening their approval criteria and narrowing the business scope. To the threat of recession, add global credit squeezes and yet-to-be-determined political powers. Combined, these will magnify the challenges global businesses can expect to face in the coming future.
As we head toward these uncertainties, organizations' self-reflective human capital will be more important than ever.
Perhaps above all, then, a leader with lasting success is one who listens to others and leads by example.
Peter Drucker, for one, was a rare business guru who actually lived according to the powerful principles he counseled to others. Moreover, he evaluated his own performance and even changed his mind and attitudes many times in the writing of more than 35 books, many of which remain considered bibles of management and leadership today. He was brave enough to show mistakes of his younger years, to write of those personal and professional times and to learn from those mistakes.
ER Consultants determined that one of the five purposes that individuals require from their leadership development is being conscious of one's own (in)competence and developing one's own awareness.
It comes as little surprise, then, that in addition to the expected lessons on leadership at the Leaders in London conference in December, many notable speakers — Steve Levitt, Gerald Ratner, Michael Eisner and Benjamin Zander — focused on this theme of embracing the positive force of failures. (IMT reader and contributor Scott Burr once took it further, suggesting we invent failures to understand them better.)
In the end, O'Connor concluded, a leader has three primary roles: interpreter, moderator and constructor in a changing environment.
Far from static, developing effective leadership is complex and dynamic. Lasting leadership success derives from both organizational cultivation of determined leadership skill-sets and continuous self-development in honing skills and behaviors, more so than the myth of talent.
Earlier:
To Better Understand Failures, Try Failing
Resources
Intuitive Leadership: Behind the Leadership Mask by Gary Ashton, Anne Bennett, Natalie Carolan, Ann Gammie, Mark Goodridge and Zoe O'Connor ER Consultants, 2005
The Halo Effect and Other Managerial Delusions by Phil Rosenzweig The McKinsey Quarterly, February 2007
Ten Habits of Incompetent Managers by Margaret Heffernan Fast Company, Oct. 23, 2007
Leadership and Innovation by Joanna Barsh, Marla Capozzi and Jonathan Davidson The McKinsey Quarterly, 2008
2008 Salary Survey FSS, 2008
Recession 2008: Take the Offensive by Tammy Erickson Harvard Business, Jan. 22, 2008
Leading Through a Downturn by John Baldoni Harvard Business, Jan. 27, 2008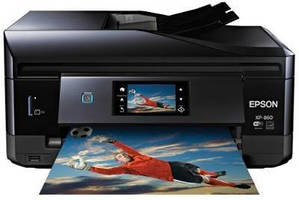 Computer Hardware & Peripherals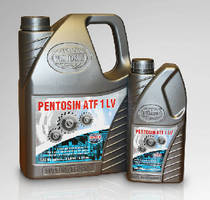 Transportation Industry Products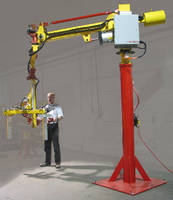 Material Handling & Storage, Machinery & Machining Tools