Too Much of a Good Thing: Is Productivity Hurting Job Growth?
April 26, 2011
Rising productivity means the workforce is generating more output per worker, which many say inhibits new hiring. Is there a way that higher productivity can drive job creation?
Many companies across the United States laid off employees during the economic downturn, and with the national unemployment rate lingering at 8.8 percent, it seems the employment market has yet to recover from those losses. Productivity has also been steadily rising, meaning that workers have been generating higher output to compensate for reduced staffing levels. Some believe that higher productivity has kept businesses from hiring additional staff, thus impeding job growth. In other words, U.S. workers have become over-productive and it's hurting our chances for longer-term prosperity.
However, recent research suggests that productivity gains may not be an obstacle to hiring, and, under the right conditions, rising output can actually go hand-in-hand with job growth. In fact, signs indicate that there is considerable room for even higher productivity in the U.S. economy, which in turn could lead to higher employment.
"The word 'productivity' has become a dirty one to many Americans. There is a perception that the more productivity goes up, the more jobs are lost. That's not entirely wrong," TIME magazine's Curious Capitalist blog explains. "One way to get productivity growing is to reduce the amount of labor employed to produce the same amount or more. That can be achieved by laying off workers and capitalizing on new technologies, like Blackberries, to make the survivors more productive."
According to the U.S. Department of Labor's latest quarterly productivity report, worker productivity in the non-farm sector increased at a 2.6 percent annual rate in the fourth quarter of 2010, reflecting a 4 percent jump in output and a 1.4 percent rise in average number of hours worked. In 2010 as a whole, annual average productivity climbed 3.9 percent, the highest rate since 2002.
"When workers produce more in the same amount of time, companies can increase their pay and still make the same amount of profit or higher," MarketWatch notes. "In recent quarters, however, productivity gains have mostly stemmed from a big decline in the size of the American workforce during the 2007-2009 recession. In the fourth quarter of 2010, for example, the U.S. economy generated the same output as it did three years ago even though there were 7 million fewer workers."
Although hiring is forecast to continue increasing in 2011, there is mounting concern that productivity improvements necessitated by the downturn have become so commonplace that businesses expect to continue operating with reduced staffs but at a higher output level.
"Now that the recovery is heating up, hiring is expected to intensify. Most economists predict U.S. employers will add about 2.4 million jobs this year, more than double last year's 950,000. But many economists say the nation won't recover the 8.3 million jobs lost in the recession until 2014," USA Today warns. "That's partly because businesses are continuing to benefit from efficiencies they achieved in the downturn. Many...combined two or three jobs into one."
Despite evidence that suggests productivity inhibits hiring, this may not be an accurate portrait of the relationship between output and employment. When broader, long-term economic considerations are taken into account, productivity may actually be an important, albeit indirect, driver of job growth.
According to a recent report from the McKinsey Global Institute (MGI), when cost-reducing productivity gains benefit consumers by creating lower prices, these lower prices can boost demand for products and services and cause consumers to ultimately spend more. When these savings are spent, it can lead to significant job growth, as when $56 billion in saved energy bills in California led to the creation of 1.5 million additional jobs in the state since 1990.
In addition, higher productivity increases not only output, but also the quality and value of the output per labor unit. These improved goods and services typically boost demand and help generate jobs in the producing industries, such as manufacturing. Lastly, productivity is crucial for maintaining global competitiveness, so strong productivity performance is a vital element in attracting and preserving jobs domestically.
"Many Americans suspect that productivity is a job-destroying exercise. They point to the period since 2000, when the largest productivity gains in the United States came from sectors that have seen large job cuts, such as electronics and other manufacturing," McKinsey Quarterly explains. "But when looking across the economy overall, as opposed to the ups and downs of individual sectors, productivity and jobs nearly always increase together. More than two-thirds of the years since 1929 have seen gains in both. It is simply untrue that there is a trade-off between productivity and jobs in a dynamic economy."
Productivity may actually need to rise even further for the U.S. to maintain its economic health. MGI recommends a return to the more "broadly-based" productivity increases during the 1990s that were driven by strong consumer demand and a focus on products with higher value per unit, resulting in a situation in which both productivity and jobs grew simultaneously.
"There is large untapped potential to increase productivity and growth in the United States," MGI explains in an announcement of the survey results. "Businesses can achieve three-quarters of the necessary productivity growth acceleration in the current regulatory and business environment. Companies can achieve one-quarter of the acceleration by more widely adopting best practice."
Earlier
Worker Productivity Continues to Rise
Who's on Top: 2010 Global Competitiveness
Resources
Productivity and Costs, Fourth Quarter and Annual Averages 2010, Revised U.S. Department of Labor, March 3, 2011
Fourth-Quarter U.S. Productivity Unchanged at 2.6% by Jeffry Bartash MarketWatch, March 3, 2011
Higher Productivity Cuts Jobs Now, Pays Off in Long Term by Paul Davidson USA Today, Feb. 23, 2011
Growth and Renewal in the United States: Retooling America's Economic Engine McKinsey Global Institute, February 2011
Five Misconceptions about Productivity by Vikram Malhotra and James Manyika McKinsey Quarterly, March 2011
Growth and Renewal in the United States: Retooling America's Economic Engine McKinsey Global Institute, February 2011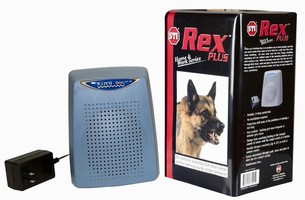 Sensors, Monitors & Transducers, Safety & Security Equipment

Electronic Components & Devices