Interview Mistakes on Both Sides of the Table
September 2, 2008
A job interview is a two-way road. Interviewers and interviewees should avoid committing the following mistakes to help make the hiring process a less painful experience.
For jobseekers, especially in the current economic climate, getting a job interview can create a mixed bag of emotions — elation, anticipation, nervousness and doubt. While you can worry yourself to death about what to do, there are things you shouldn't do that are just as important. Watch out for these five interview mistakes.
Showing Up Unprepared There's nothing that shows disinterest more than not knowing anything about the company you are applying for. "With today's technology, there is no excuse for having no knowledge of a company except laziness and/or poor planning — neither of which are attributes sought by many organization," Greg Moran, director of industry sales and partnerships for Talent Technology Corp., tells CareerBuilder.com (via CNN).
Knowing key information about the company shows that you are interested in being part of the company, according to WorkTree.com. This knowledge can help you formulate insightful questions that can reveal if the job is a good fit.
Also anticipate questions asked of you. There are some staple interview questions such as — "What's you're biggest weakness?" and "Why do you want to work here?" — that you can expect to hear, CareerBuilder.com says. Practicing your answers and analyzing how they come across will help you figure out what to say and how to say it.
Forgetting About Professionalism "You make your greatest impact on the interviewer in the first 17 seconds — an impression you want to make powerfully positive," WorkTree.com advises. "Dress right in a conservative suit, subdued colors, little jewelry, low heels and everything clean and neat."
Also, be on time, stresses WorkTree.com. If worst comes to worst and you can't make it on time, call the interviewer and reschedule.
Watch Your Mouth, Your Foot, Your Fingers, Your Nose... You can say a lot during an interview, even before you utter a single word. Some hiring managers claim that they can recognize a potential candidate in less than 30 seconds, CareerBuilder.com says. While looks have a great impact on their opinion, body language speaks volumes.
Have a firm and confident handshake. Make eye contact and during the interview, do not rub your neck, drum your fingers, slouch or stare blankly, CareerBuilder.com warns. These all make you look bored and disinterested.
Once you do open your mouth, be aware that this is not the time to air out grievances. Do not bad mouth anyone, WorkTree.com stresses. Also, being too personal or asking too many personal questions are definite no-nos. Avoid topics that are controversial or inappropriate — like politics and religion, Moran advises.
Getting Ahead of Yourself If the interview is going well try not get ahead of yourself. Now is not the time to be presumptuous. "[D]on't bring up [requesting days off] prior to the salary negotiation/offer stage," Moran says.
Be especially careful when asking when you would get promoted. While you may be trying to convey being goal-oriented, this can also come across as arrogance. Asking the interviewer to explain the typical career path would be a more tactful approach, Moran advises.
Not Making Proper Connections Throughout the interview, make sure you are connecting yourself to the company's needs. Having the job description prior to the interview, you can tailor your answers to show how you fit the company's needs and why you are the right person for the job, WorkTree.com states.
On the Other Side of the Table It is not just interviewees who can ruin an interview. Hiring managers can be as ineffective, which can result in hiring the wrong person. Here are five big mistakes interviewers make when interviewing.
Being Too Nice While you don't want the candidate to feel like he or she is being interrogated, you don't want to lob superficial questions at them either. That just prevents you from probing how well someone would do in the job, U.S. News & World Report warns. This goes hand-in-hand with letting interviewees get away with stock responses like "I work too hard" when asked about his or her weakness.
Being Too Harsh Conversely, unless the potential candidate will be thrown in a hostile or high-pressure situation, there's no need to give him or her the third degree. The interview should be a window to what it would be like to work with this person daily — not how they respond to anxiety-inducing circumstances, U.S. News & World Report adds.
It is not the time to grill them about their lifestyle, ethnicity and financial situation. While also illegal, it does not help you find the best person for the job, TechRepublic advises.
Rambling On the same token that you don't want to ask the candidate about his or her personal life, it is not therapy time for you, either. Save your gossip and war stories. They are a waste of time, TechRepublic adds.
Instead, describe the company and the job. If possible, walk the candidate through the facility, About.com: Human Resources suggests. In a manufacturing environment, ask the candidate to perform a task. This will help you gain relevant information for your selection process.
Not Being Analytical Sometimes, a candidate walks in and you immediately have a connection. Oftentimes, this is because he or she reminds you of someone near and dear — you. "When we feel this attraction, the tendency is to evaluate them highly simply because we like them," J. Lenora Bresler, leadership consultant and certified human resource professional, says on her blog.
On the flip side, there are those who you immediately write off. Remind yourself that you are conducting interviews for a position in your company, not to find a new best friend, Bresler cautions.
One Big Lump Can you differentiate between your candidates? Does everyone feel like a maybe? If so, you may not be getting enough useful information or you're not assessing candidates honestly enough, TechRepublic says. Unless you think the person might fit elsewhere or in the future, then that maybe person is really a no.
And although you are trying to weed one out of many, rate each candidate against their own merits and not on anybody else's. Second-rate candidates may look like rock stars compared to absolute duds.
It takes two parties to make interviews and the hiring process successful. Start off on an honest foot and no one will be disappointed on the new employee's first day.
Resources
8 Worst Things to Say In an Interview by Anthony Balderrama CNN, June 23, 2008
13 Job Interview Mistakes To Avoid By Nathan Newberger WorkTree.com
Top 10 Biggest Interview Mistakes by Rosemary Haefner CareerBuilder.com, April 9, 2008
The Interview: Body Language Do's and Don'ts CareerBuilder.com, Sept. 24, 2007
10 Mistakes Employers Make in Hiring by Alison Green U.S. News & World Report, July 21, 2008
10 Mistakes Managers Make During Job Interviews TechRepublic, April 27, 2007
Eight Hiring Mistakes Employers Make: From Application to Interview by Susan M. Heathfield About.com: Human Resources
Interviewer Errors: Be on Your Guard . . . Against Yourself! by J. Lenora Bresler J. Lenora Bresler Blog, Aug. 19, 2008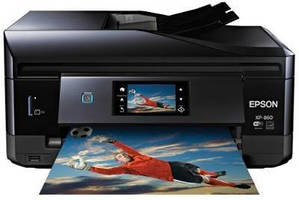 Computer Hardware & Peripherals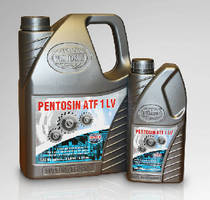 Transportation Industry Products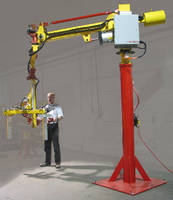 Material Handling & Storage, Machinery & Machining Tools