How Much to Gamble Today for Tomorrow
August 6, 2007
Deciding how much to spend toward innovation deserves careful consideration. A company that creates an environment in which employees feel R&D is essential will result in a steady flow of new products to please customers.
The
Boston Consulting Group
's (BCG) fourth annual global
survey and report on innovation
shows that about 2,500 executives' attitudes on innovation are shifting — and with some frustration. The report is based on BCG's survey conducted in conjunction with
BusinessWeek
.
Less than half (46 percent) said they were satisfied with returns on innovation spending, compared with 52 percent in 2006. Two-thirds (66) said they considered innovation a top-three priority, versus 72 percent the prior year; and 67 percent said they plan to increase innovation spending, versus 72 percent the year before.
The carrot that innovation holds is significant. To illustrate, when the BCG researchers investigated the "five-year annualized total-shareholder-return premium of innovative companies compared with their industry peers," the global average was 3.8 percent. But for Asian innovators, the figure was 16.4 percent; for United States innovators, 2.6 percent; and for European innovators, one percent. The time-period for this five-year span was December 31, 2001 to December 29, 2006.
So the challenge is figuring out where to get the resources and how to solve some sticky problems.
The key obstacles to innovation that decision-makers face challenge executives, according to the report's findings:
• A risk-averse corporate culture (identified by 38 percent of respondents); • Overly lengthy development times (36 percent); • A lack of coordination within the company (34 percent); • Difficulties choosing the right ideas to commercialize (33 percent); • Not enough customer insight (26 percent); • An inability to adequately measure performance (22 percent); • Compensation not tied to innovation results (19 percent); • Insufficient support from leadership and management (19 percent); • Ineffective marketing and communications (18 percent); and • Not enough great ideas (17 percent).
Some comments on these obstacles follow:
1. For a risk-averse culture, consider a statement from SlowLeadership.org: "It's the continual focus on the downside of risk that leads executives to institute whole books of rules to limit their exposure to it, and to punish those who take risks and get them wrong." If top managers keep their eyes on the positive outcomes of innovation, they position themselves to succeed. Remember, it's trial and error.
2. The obstacle of overly lengthy development times has two elements that each deserve consideration. Executives who want to get to market fast with new products today can rely on rapid prototyping. For innovations in service, geographic and/or demographic pilot programs help tailor a new offering to its optimum configuration.
3. Lack of coordination in the company results when people in divisions or departments never discuss their business activities and plans. Executives who ensure team members from different groups meet and work harmoniously will improve coordination.
4. Difficulty in selecting the right ideas to commercialize as an obstruction to innovation poses a true dilemma for executives and C-level employees. Boards of directors should demand observational studies of people in the target market(s) regarding their needs and desires. These must be considered along with complete understanding of the business' core competency abilities to find the overlap where potential profit could be the greatest.
5. Interfacing with the customers can enable companies to overcome not enough customer insight. It is essential to watch and interact with customers.
6. The inability to measure performance adequately flows from a lack of testing. Testing provides data to establish cause and effect as well as to create algorithms.
7. When employers provide raises, bonuses and/or perks based on practical ideas to increase profits and penetrate new markets or gain market share, then innovation has a better chance of flourishing.
8. Boards of directors must replace executives who are not committed both to innovation and to persuading their subordinates that only continuing innovation can guarantee their success.
9. Ineffective communication and marketing occur when inadequate funding support them and when uncreative people handle them. If top managers spend only slightly less than their competitors on marketing communications but ensure messages are better crafted, are appropriate for the market(s) and are executed with as much creativity as possible, then customers are more likely to react positively.
10. The lack of great ideas that can impede innovation result from a dearth of innovation leadership (item 9 above) and inexistent link between compensation and employees who might provide ideas (item 8 above). And, in some cases when employees don't understand customer needs and desires, they are unable to formulate innovative ideas for new products and services. (See recently: Clever Ideas for Creative Thinking and Innovation Mastery Wins in Las Vegas)
The good news is that two-thirds of the executives polled by BCG still plan to spend more on R&D to innovate than in 2006, and one-third of them will increase the R&D spend by 10 percent or more. Broken down by region, Asian and European companies "had the most ambitious spending plans, with 76 percent and 74 percent respectively, anticipating increases, compared with 64 percent for their North American counterparts," explained the report authors.
In terms of industries, 76 percent of automotive companies said they'll increase spending on innovation, followed by entertainment and media (73 percent), energy (71 percent), and healthcare (including biotech and pharmaceuticals) and manufacturing (70 percent).
Resources
2007 Innovation a BCG Senior Management Survey by James. P Andrew, Harold L. Sirkin, Knut Haanaes and David C. Michael Boston Consulting Group (via Business Wire), Aug. 2, 2007
You Can't Be Innovative and Risk-averse Too by Carmine Coyote SlowLeadership.com, Nov. 10, 2006
Special Report: This Way to Innovation by Jena McGregor, Aili McConnon, Arlene Weintraub, Stanley Holmes and Ron Grover BusinessWeek, May 14, 2007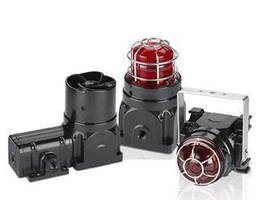 Electrical Equipment & Systems, Safety & Security Equipment