This Country Is Falling Apart. Literally
April 17, 2008
While many of the booming industrial countries today are investing unprecedented amounts of money into building new structures and restoring old ones, much of this nation's brittle framework seems to be failing. Where do we even begin?
It seems like every month brings news that some piece of infrastructure in the world, the United States being no exception, breaks down and creates a tragedy or at least some distress — congested airports, environmentally unfriendly railroads, bridges collapsing, urban apartment buildings toppling and, the mother of critically brittle infrastructure in contemporary times, dubious levees.
Fortunately, many of the booming countries in the industrial world are investing unprecedented amounts of money into building new structures and restoring old ones.
"During the past two years, the flood of money into infrastructure funds has been astonishing: the world's 20 largest now have nearly $130 billion under management, 77 percent of it raised in 2006 and 2007 and about 63 percent from new entrants," according to a recent McKinsey Quarterly report.
Yet while much of this nation's brittle framework seems to be falling apart, the money put toward building and restoring remains wanting.
While "existing funds have been repeatedly raided to pay for other programs," total federal spending of approximately $60 billion annually is well below the $155.5 billion needed annually to improve surface transportation infrastructure conditions nationally, according to the American Society of Civil Engineers (ASCE).
Between 2003 and 2007, the percentage of the U.S.' 599,893 bridges rated structurally deficient or functionally obsolete decreased only slightly from 27.1 percent to 25.59 percent, according to the ASCE.
Nonetheless, the U.S. is roughly "20 years behind in developing, repairing and maintaining its transportation infrastructure," one engineer and bridge expert told Logistics Management last September. He noted that structural problems identified in the late 1970s have not been fixed by "any more than 3 percent to 5 percent."
It is crucial to remember that infrastructure refers only to roads, but also to bridges, airports, brownfields, dams and levees, drinking water and wastewater and inland waterways.
For all this, the ASCE has estimated that $1.6 trillion is needed over a five-year period to bring the nation's infrastructure to good condition.
As such, opportunities to invest in public infrastructure will increase over the next few years. So say the authors of the McKinsey Quarterly report entitled How Investors Can Get More Out of Infrastructure, published in February.
"From 2006 to mid-2007, we estimate, private investment funds raised $105 billion for infrastructure projects [worldwide]," the McKinsey authors write:
One key attraction of infrastructure investments is the prospect of reasonably straightforward operations: there is less scope for management discretion in running a bridge, for example, than a global retail chain or a software house — not, of course, that such investments leave no room for operational improvement or can't create significant value. This straightforwardness is a characteristic not only of the roads sector, traditionally seen as one of the most operationally undemanding categories of infrastructure, but also of more complex categories, such as airports, power plants and transit systems.
Of course, the importance of operational improvements will grow as infrastructure projects become more complex.
"Even the apparently straightforward business of rail maintenance offers room for greater efficiency," says McKinsey, whose authors point to work with a range of Organisation for Economic Co-operation and Development (OECD) rail operators that suggests, for instance, implementing best-practice procedures in maintenance scheduling, repairs, purchasing and overhead management can cut annual upkeep costs by 15 percent to 30 percent.
Taking into account leverage, a billion dollars of equity funding could, in some situations, pay for up to $10 billion in projects.
"Opportunities to invest in global transport and other types of infrastructure — to build and operate new projects and manage old ones — are set to increase in the next few years, but so will competition for deals," according to McKinsey.
So where do we start in the U.S.?
Based on a year-long investigation, a new special report in the latest issue of Popular Mechanics delves into the crumbling infrastructure in the U.S. — "some problems are widely known, and work is long overdue" — making clear that we need to begin rebuilding the nation's infrastructure somewhere.
Popular Mechanics offers these as 10 places to start: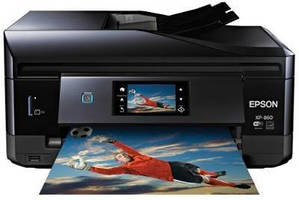 Computer Hardware & Peripherals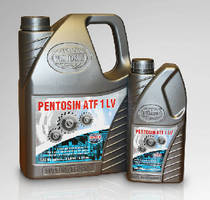 Transportation Industry Products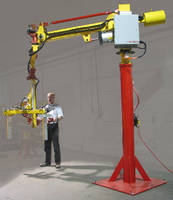 Material Handling & Storage, Machinery & Machining Tools