The State of the Auto Union
April 10, 2007
We no longer hear the loud, proud speechifying or witness the momentous rallies, aggressive organizing and strong political-muscle flexing. These once-common traits of one of America's most powerful movements, labor unionizing, are only whispers today after years of decline from unions' past popularity.
Congress began its spring recess last week, and when lawmakers return, one of the first issues on the agenda in the Senate will most likely be the Employee Free Choice Act (EFCA). The EFCA is a bill currently pending that would amend the National Labor Relations Act to make it significantly easier for unions to organize employees, to require binding arbitration of first contracts after 120 days, and to stiffen penalties for certain unfair labor practices, according to
the EFCA Updates blog
. The U.S. House of Representatives already passed the EFCA last month.
Half a century ago, about one-third of American workers were union members. Today, only about one in 10 workers belongs to a union. The number of people belonging to a union fell by 326,000 in 2006 to 15.4 million, the U.S. Department of Labor's Bureau of Labor Statistics reported earlier this year.
The fall has been most pronounced in the industrial Midwest, where hundreds of thousands of union jobs have disappeared and where unions in states such as Indiana and Ohio have seen double-digit percentage drops in membership over the last two decades.
There is a mélange of reasons for organized labor's steady decline: improved technology and productivity that requires fewer workers; more aggressive anti-union actions by employers in the era after President Ronald Reagan fired striking air traffic controllers in 1981; jobs moving overseas; and the rise of mostly non-union foreign automakers. U.S. economic growth also dilutes the urge to unionize.
Job losses at The Big Three automakers and at auto-parts makers have knocked United Auto Workers (UAW) membership; restructuring by Detroit automakers has meant the loss of tens of thousands of jobs, waves of retirements and the closing of dozens of assembly plants and facilities.
The Associated Press reports:
As foreign automakers eat away at the market share of their U.S. counterparts, unionized plants run by General Motors Corp., Ford Motor Co., DaimlerChrysler AG and their former parts operations have closed or downsized and some jobs have moved overseas. Union membership in manufacturing has fallen 1.3 percentage points to 11.7 percent, the first time statistics have shown it at a lower rate than among the national work force.
Like many unions, the UAW is struggling to keep members. From 2000 to 2005, UAW membership declined 17 percent to 557,000, according to annual reports filed with the U.S. Department of Labor (via The Detroit Free Press).
Interestingly, the UAW — which once represented 95 percent of U.S. automotive workers — is still pushing to organize workers at the foreign automakers.
Assembly plants for Japanese automakers first started appearing in the U.S. in the 1980s, "about 50 years after a 'tidal wave' of labor organization swept through U.S. plants," University of Michigan labor researcher Greg Saltzman recently told The Associated Press.
Japanese automakers, with few exceptions, have avoided organized labor at the nearly dozen U.S. assembly plants they operate. Toyota and Honda representatives say they've done little to keep unions at bay and insist their employees simply choose not to form unions. But both the timing of their arrival and even the locations they choose have been key factors.
Historically, Japanese automakers have tended to avoid union-friendly areas such as Detroit. Moreover, many build factories that already have a low average wage for the labor market, Saltzman told AP. "That means factory pay looks great regardless of whether it approached union standards." According to recent analysis from The Detroit Free Press, workers at the Toyota Motor Corp. plant in Georgetown, Ky., last year received more in pay and bonuses than UAW members averaged at domestic automaker factories for the first time.
Yet leaders of the UAW union recently said they want to organize employees at the U.S. operations of foreign automakers and their suppliers. Labor experts, of course, question whether they'll be successful, saying decent wages and factory location enable the foreign automakers to remain union-free.
AP notes:
Toyota employs 17,150 production workers at four vehicle assembly plants in the U.S., including a factory in Princeton, Ind., that employs more than 4,000, and recently announced plans to build a fifth in Mississippi. Unions represent workers at only one of those, a California factory Toyota co-owns with General Motors Corp.
Already, the UAW has tried at least three times to organize the workers at the Subaru factory in Lafayette, Ind., which will soon begin producing Camrys in a partnership with Toyota.
Suggested an IMT reader and contributor last fall:
If there were to be a plan that would commit both Union and Management to providing the same work conditions as the Japanese transplants in North America, and which would be followed by the same output from the production assembly line with comparable technological infrastructure and operating cost, why couldn't we come to a mutually advantageous agreement.
Outside of the automotive industry, Wal-Mart remains under fire by union groups who criticize the retailer for low wages and benefits and who wish to organize its workers. Others say Americans by the millions vote with their pocketbooks by buying Japanese cars and by shopping at Wal-Mart.
Spotty health-care protection and crumbling pensions are concerns for many Americans and are issues that labor frequently cites as proof of the continuing need for unions. And labor experts say there are many Americans who view unions favorably, even though they themselves do not belong to unions, adding potential for growth.
Trying to stop the erosion of organized labor, union leaders are looking beyond their core auto (and steel) industries to recruit service workers making low wages and professionals worrying about losing their health care, notes yet another AP report, which goes on to say:
The new faces of unions are immigrants working at construction sites, hospital nurses, parking lot attendants, mechanics and casino dealers — all groups who are unlikely to lose their jobs to overseas workers.
In addition to workers at auto parts plants, the UAW signed up 2,500 new members in Ohio at county jails and a juvenile courthouse in the last year.
The national union voted last year to move $60 million from its strike fund into recruiting new members.
In mid-July, Forbes recently pointed out, automakers and the UAW will begin talks on a new contract. The struggling companies will demand big concessions in wages and health care, and the union, while considerably weakened by layoffs, "will wave its intimidating $900 million strike fund." It promises to be one hell of a fight.
Earlier: Labor Pains, Union Dues
Resources
BLS: Union Members in 2006 U.S. Dept. of Labor, Jan. 25, 2007
Unions Struggle With Auto Industry Cuts The Associated Press, March 25, 2007
1,500 will shape UAW's priorities by Joe Guy Collier The Detroit Free Press, March 26, 2007
UAW losing pay edge (original link no longer posted) by Jason Roberson The Detroit Free Press, Jan. 31, 2007
Japan Automakers Steer Clear of Unions by Tom Murphy The Associated Press, March 25, 2007
Labor Riddle by Joann Muller Forbes, April 9, 2007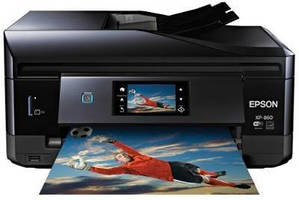 Computer Hardware & Peripherals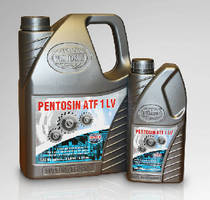 Transportation Industry Products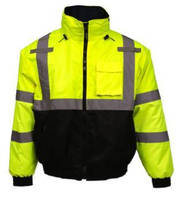 Safety & Security Equipment