Companies Cutting Back on Health Benefits
March 12, 2009
Battling ongoing health care cost pressures, many employers are reconsidering their roles as health care benefits providers. Nearly 20 percent are moving away from providing health care sponsorship in 2009.
Employers are beginning to pull back on their role in employee health care in 2009, according to a newly released survey on health care from
Hewitt Associates
, but 65 percent of respondents still said they would continue to make significant investments in improving the health and productivity of their workforce. This is a 17 percent decrease from last year's results.
Seventy-five percent of the 340 employers surveyed said this will be their approach over the next three to five years. In contrast, 19 percent are planning on halting directly sponsoring health care benefits over the next three to five years, almost four times as many that planned on cutting health care benefits in 2008.
"In today's environment, employers are under pressure to cut health care expenses, but they realize that short-term cost-management tactics do not address the underlying drivers of health care cost," Jim Winkler, head of Hewitt's North America Health Management Consulting practice, said in a statement. "This leaves them with two options: making a long-term commitment to improving the health of employees and their families, or exiting health care altogether."
For employees counting on employers to aid in health care costs, more than two-thirds of companies claimed that investing in long-term health is the most effective way to mitigate costs and have a more productive workforce, according to Hewitt's findings.
In fact, "keeping employees healthy" has become the primary workforce issue in 2009 and what organizations base their benefits planning on. Watson Wyatt and the Kaiser Family Foundation late last year both reported that many U.S. residents are delaying medical care until they had serious symptoms because of cost, skipping tests or treatment and not filling prescriptions.
One strategy employers are implementing to combat the rise of health care costs in the midst of the continuing recession is by making employees more accountable for their health. "Promoting employee accountability" was ranked the No. 1 health and prevention factor of companies' health care strategies in 2009, the Hewitt survey found.
Offering competitive benefits (86 percent) and managing health risk (71 percent) closely followed as tactics for health care. More employers (up 20 percent from 2008) also are targeting specific health conditions such as asthma, cardiovascular disease, depression and diabetes. According to Hewitt estimates, optimal diabetes care alone can save $2.3 million to $2.8 million in annual direct medical costs.
"There are well-documented clinical best practices that can have a significant impact on improving the health of diabetes patients," said Jeff Munn, a principal in Hewitt's Health Management Consulting practice. "Most employers can make significant reductions in the health care costs of their diabetic employee population just by holding vendors to these agreed-upon best practices."
In the context of the United States' current economy and health care system, survey respondents said the economy has had little impact on health care programs for this year, but 52 percent said it will have an impact in 2010. Meanwhile, slightly more than half (51 percent) believe that President Barack Obama's health care budget plan will have some impact in 2009.
The president's budget allocates more than $630 billion over 10 years to finance fundamental reform of the health care system that would lead to health insurance coverage for all Americans. "Obama is seeking to bring down health-care costs and expand coverage and would pay for it by taxing high-income Americans and cutting some government spending," MarketWatch reports. More than one-third of executives think President Obama and the government should address health care reform now, and almost two-thirds believe it will take place within Obama's first term.
Despite the shift in political power and ongoing health care reform debates, companies are continuing to invest in their employees' well-being, all the while carefully considering their future role as health care benefits providers.
Earlier/Recent: Lose your Perks, Keep your Work
Resources
Challenges for Health Care in Uncertain Times: 2009 Hewitt Associates, February 2009
Hewitt Survey: Keeping Employees Healthy Remains a Priority for U.S. Companies, Despite Short-Term Need to Cut Costs Hewitt Associates, March 4, 2009
Budget of the U.S. Government, Fiscal Year 2010: Department of Health and Human Services
Obama Unveils $3.6 Trillion Budget for 'New Era' by Robert Schroeder MarketWatch, Feb. 26, 2009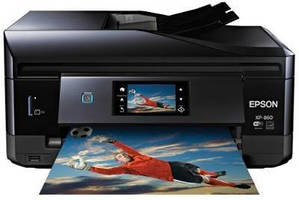 Computer Hardware & Peripherals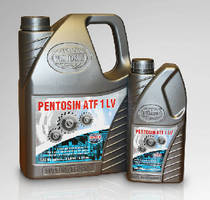 Transportation Industry Products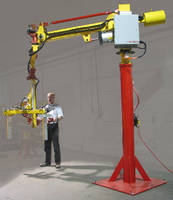 Material Handling & Storage, Machinery & Machining Tools