Auto-Union Talks Labor On
September 20, 2007
Bargainers for General Motors Corp. and the United Auto Workers (UAW) have been haggling over a new contract that recently expired. Intense negotiations have stalled, restarted, recessed, came back and nearly collapsed. And that's just over the past few days. Now they continue.
The stopping and starting tone and direction of negotiations have changed quickly on several occasions over the last few days, due to the complex nature of the negotiations.
Today is the sixth of bargaining since GM's contract with the UAW was scheduled to expire, and the union's contract has been extended hour by hour since Friday. (Contracts at Ford Motor Co. and Chrysler LLC have been extended indefinitely.)
UAW locals were prepared to strike if the union's negotiators felt they couldn't work out a deal with GM. The UAW picked GM as its lead negotiating partner and so-called strike target last Thursday. A number of local unions told their workers to hold off on strike preparations until word came from Detroit about the outcome of the talks, The New York Times reports.
And it appeared late Sunday that negotiations were in danger of collapse, with union leaders considering the possibility of a strike or else recessing the negotiations and choosing another automaker, perhaps Ford, in an effort to reach a new contract.
After resuming the discussions on Monday morning, though, the two sides were believed to be making some progress.
On Monday night, UAW President Ron Gettelfinger and Cal Rapson, the union vice president in charge of the G.M. division, sent a memo to local union leaders thanking them for their patience over the slow pace of the national talks and telling them the union faced tough decisions.
"We have made progress in many areas of the discussions with G.M., but there are several major issues separating the parties that must be resolved," the memo stated. (A copy of the memo was posted on the Web site of The Detroit News.)
Perhaps the biggest issue of the talks is that GM wants to pay the UAW to set up a trust that would fund future retiree health care costs, as supported by a report by The Associated Press:
[The] big issue in the critical contract talks comes down to this: If GM pays the union to take on the company's huge retiree health care obligations, can the UAW's investments return more than the rate of health care inflation? GM wants to unload much of its roughly $51 billion in unfunded retiree health costs to a trust that would be administered by the union. The UAW in exchange wants promises that GM will continue building cars at union-represented plants.
"GM has $65 billion in health-care liabilities, about $50 billion of which are for its retired factory workers," according to BusinessWeek. "The company wants to give the union assets worth 50 percent to 60 percent of the company's health-care liabilities. But the UAW has asked for more than 70 percent, sources say."
Union-managed health care trusts have worked in other industries, of course. The United Steel Workers union, for example, has had about 40 such trusts work for several years, and many were funded at far lower rates than GM is willing to contribute, AP notes (via The Houston Chronicle).
A recent EPIC-MRA statewide survey of Michigan workers shows that, with current auto industry problems, 57 percent of union members are concerned that someone in their household will be asked to make salary or benefit concessions.
As of this morning, Gettelfinger "has decided to temporarily shelve talk with [GM] about the union taking over retiree health care," although the issue remains part of the bargaining, according to AP auto writers. "Since the company and union are so far apart on how much GM would pay, Gettelfinger wanted to talk about other issues," a person briefed on the talks told AP.
The company and union are billions of dollars apart on how much GM would pay into the trust, called a voluntary employees beneficiary association, or VEBA. Normally, such a trust is financed with a combination of cash, stock and possibly real estate. If the VEBA goes through with all three automakers, "the UAW would become one of the nation's largest consumers of health care," says AP, which goes on to report:
Now under discussion is a second offer from GM that doesn't include the trust but has larger cost cuts, including a drop in hourly wages, increased health care contributions, fewer guarantees of new work at U.S. factories, reduced vacation time and other items.
GM, Ford and Chrysler are trying to cut what they say is about a $25 per hour labor cost gap with their Japanese competitors. Industry analysts say the costs must be reduced for the U.S. companies to survive.
As American automakers slim down, the union has found itself trying to organize workers at foreign-run plants. It hasn't had much success.
Unions in the United States fell from their peak of power decades ago, but globalization — not to mention rapidly rising health care costs — may just make them tumble farther down the mountain.
Earlier: The State of the Auto Union (April 2007)
Resources
U.A.W. and G.M. Are Still at Odds by Micheline Maynard and Nick Bunkley The New York Times, Sept. 19, 2007
Auto Workers and G.M. Resume Talks by Micheline Maynard The New York Times, Sept. 17, 2007
Memo from Ron Gettelfinger and Cal Rapson via Detroit News, Sept. 17, 2007
GM, UAW talks hinge on cost of retiree health care by Tom Krisher and Dee-Ann Durbin The Associated Press, Sept. 20, 2007
UAW and GM: Stuck in Neutral? by David Welch BusinessWeek, Sept. 17, 2007
Union Defers Health Care Takeover Talks by Tom Krisher and Dee-Ann Durbin The Associated Press (via Houston Chronicle), Sept. 20, 2007
Union and Non-Union Workers Have Their Differences EPIC-MRA, Sept. 19, 2007
UAW and GM: Deal or No Deal? by David Welch BusinessWeek, Sept. 18, 2007
UAW tries for inroads at Toyota plant in Kentucky by Jeremy W. Peters International Herald Tribune, Sept. 4, 2007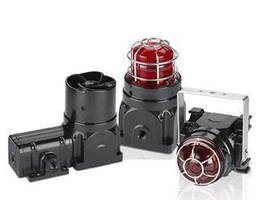 Electrical Equipment & Systems, Safety & Security Equipment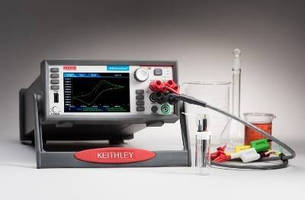 Test & Measuring Instruments, Laboratory and Research Supplies & Equipment