Sustainability Spotlight: Earth Day Events
April 22, 2010
Today marks the 40th  anniversary of Earth Day in the United States. Founded in 1970 by U.S. Senator Gaylord Nelson as an environmental teach-in, it is now an annual event that continues  to be effective at raising awareness about environmental and sustainability issues. Thousands of events are being held to honor the anniversary, from community costal cleanups  to the National Climate Change Rally to company events that will help make environmental responsibility part of the corporate culture.
On Sunday, April 25, Earth Day Networkwill organize a massive climate rally on The National Mall to demand that Congress pass effective climate legislation. The rally will include many notable and celebrity speakers, including Reverend Jesse Jackson, film director James Cameron, AFL-CIO President Richard Trumka, Olympic gold medalist Billy Demong, producer Trudie Styler, and author Margaret Atwood.
London is the host city for the Green I.T. Awards, which reward the efforts of green distributors, suppliers and companies. Sponsored by Green I.T. Magazine, the ceremony seeks to honor organizations and projects that have made a positive contribution to the I.T. industry's environmental performance.
Xerox is sponsoring several community building events at some of their locations, ranging from an e-waste collection drive to offering free home energy audits and exhibiting super-efficient cars at some European offices -- a BMW and a Vauxhall that both get more than 62 miles per gallon will be on display to familiarize employees with these green machines.
Hewlett-Packard is hosting educational forums  - the company is offering Earth Day Fairs at its Cupertino and Roseville, Calif. facilities to give employees tips on reducing their impacts at home and work. Employees at HP's Vancouver, Ore., facilities will encourage employees to leave their cars at home with an informational "Alternative Commute Welcome Station," a bike tune-up clinic, and lunch presentations about electric vehicles.
Among the weeklong events at TAC, the Building Automation Business Unit of Schneider Electric, will be the announcement of the winner of the nearly month-long "Who is the Greenest of Them All" contest. The employee with the greenest all-around work and life practices will win an iPod Nano.
For Sun Microsystems Earth Day challenge, called "Change (Y)our World," the company partnered with EarthLab to create a custom online calculator for employees to measure their environmental impacts and make pledges to change a type of behavior. Three of the most popular pledges included refraining from dumping used cooking oil down the drain, using leftover plastic bags as garbage bags, and recycling newspapers and encouraging others to do so, too. The challenge began on March 20, Global Earth Day, and concludes today.
Siemens, in cooperation with Earth Day Network's Billion Acts of Green™ campaign, will encourage its more than 60,000 U.S. employees, as well as customers and partners, to commit to a more sustainable lifestyle. Siemens will also showcase its sustainable innovations and technologies at two flagship events, Earth Day on the National Mall in Washington D.C. from April 17 – 25, 2010 and "The City in 2050: Creating Blueprints for Change" at Grand Central Terminal in New York City from April 19 – 24, 2010.
General Motors is planning on releasing an electric car that takes eco-friendly to a new level. The Chevy Volt uses recycled blue jeans in its car doors to buffer noise and recycled cardboard in its roof to improve acoustics. Even the door handle brackets are made from old carpet.
Targethas launched permanent community recycling stations in all 1,740 stores. Their Earth Day celebration also includes the launch of an online eco-boutique where guests can find eco-friendly products and learn more about the company's commitment to the environment, a month-long sweepstakes, a reusable bag giveaway and a unique Target circular.
At Earth Day New York's Earth Fair exhibit in Grand Central Terminal, GreenShows Eco Fashion Week has will exhibit The GreenShows EcoLux, an exclusive pop-up boutique that features sustainable, eco-friendly fashion and accessories from designers worldwide.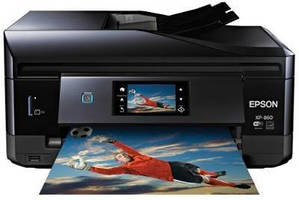 Computer Hardware & Peripherals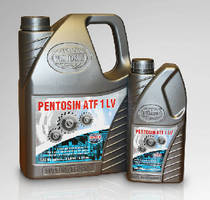 Transportation Industry Products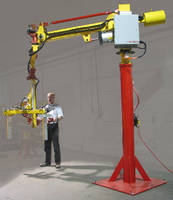 Material Handling & Storage, Machinery & Machining Tools