2011 State of Machine Equipment Manufacturing
June 21, 2011
While many machinery and equipment manufacturers are currently benefiting from some improvement in the overall manufacturing economy, "complex market and regulatory factors" are fundamentally reshaping the sector, a new report claims. Here we look at data on year-to-date orders and shipments and the opportunities machinery manufacturers may be missing.
Complex market and regulatory factors are fundamentally reshaping the business landscape for United States machinery and equipment manufacturers, who are benefiting from the improvement in the overall manufacturing economy, according to a new study from Grant Thornton.
"There is cause for cautious optimism given a number of trends in the machinery and equipment manufacturing sector," the study, titled A Well-Oiled Machine, states. "Customer demand is rising, buoyed by an improved global economy and government incentives that encourage investment in plants and equipment. Investments and expenditures are increasing. Exports have rebounded. Productivity has been improving steadily. These are quite positive signs, although this good news is tempered by underutilized capital and rising inventory quantities."
New Orders and Shipments So Far In 2010, new machinery orders were estimated at $288.8 billion, a 21.1 percent increase over 2009, according to the U.S. Department of Commerce. Machinery exports were also up more than 21 percent in 2010, to $137.56 billion, according to Commerce Department figures. In 2010, the U.S. exported $32.07 billion more in machinery than it imported.
Data from member companies of the Association for Manufacturing Technology (AMT) and the American Machine Tool Distributors' Association (AMTDA) indicate that for 2010 as a whole, the combined value of machine tool and related equipment consumption by U.S. manufacturers was 85.3 percent higher than the 2009 total.
Year-to-date exports of U.S. machine tools totaled $750 million through March, a 65.5 percent uptick over the January-March 2010 period, according to AMT's latest U.S. foreign trade summary of manufacturing technology (an abridged report on the U.S. machine tool market). Imports year-to-date totaled $838.4 million, a 68.4 increase over the same period last year.
As of April, the year-to-date total value of U.S. manufacturing technology consumption was $1.6 billion, up 105.3 percent over the same period last year, according to AMT and AMTDA data.
"It is very encouraging to see year-to-date orders more than double last year's pace particularly with the price of oil, unrest in the Middle East, and the disasters in Japan," AMT President Douglas K. Woods said last week. "Despite April's numbers being slightly lower than March, recent levels of outstanding order activity are now approaching pre-recession levels, which is a positive long-term indicator for our industry."
Based on the Commerce Department's latest data, year-to-date orders for machinery are up 18.5 percent over the same period in 2010 and year-to-date shipments are up 11.9 percent.
Opportunities Missed While oil prices and inventories are concerns, machinery and equipment manufacturers have some strategic options. As the recovery takes hold, there are "increasing opportunities for strategic buyers, business sellers and those looking to pull cash out of their businesses," Walter D. Gruenes, national manufacturing practice leader at Grant Thornton, said in a statement last week.
The report notes that many equipment manufacturers are failing to take advantage of a variety of tax benefits. For example, the 2010 Tax Relief Act offers "100 percent first-year depreciation for qualified assets (those with depreciable lives of less than 20 years) placed in service after Sept. 8, 2010, but no later than Dec. 31, 2011." It also offers 50 percent first-year depreciation for qualified assets placed in service during the Jan. 1, 2012-Dec. 31, 2012 period; the applicable percentage (50 percent or 100 percent) can be applied to any amount of qualifying capital expenditure.
For smaller companies, the Small Business Jobs and Credit Act of 2010 extends Section 179 expensing to machinery and equipment purchased and installed during the 2011 tax year. This allows a company to expense up to $500,000 in equipment purchases made in the current year. Moreover, when Section 179 expensing is exhausted, a company can "transfer the remainder of their investment to bonus depreciation."
The machinery and equipment industry is poised for growth in the coming years, yet a number of factors are driving manufacturers to develop more flexible supply chains. For instance, "rising energy and transportation costs, restive labor movements in emerging markets, and volatile commodity costs are leading many companies to complement distant suppliers with other options closer to home."
"As the economy continues to recover, companies will need to position themselves to react to surging demand, and the more nimble their supply chain, the more responsive they can be," the report states. "The potential advantages of locating manufacturing facilities close to distribution centers include shorter and more reliable delivery times and lower shipping costs."
"The status quo is no longer effective in this fast-changing industry. Ultimately, how quickly and adeptly companies respond to the changing landscape and how effectively they handle its obstacles and opportunities will determine both their survival and success in coming years," according to Gruenes. "Balancing these issues and priorities is no small task. It requires a nimble, yet rigorous approach to identifying, assessing and executing against a number of strategic, regulatory and business challenges.
"Machinery and equipment companies that can rise to these challenges — by maximizing opportunities while minimizing risks — will be well-equipped to forge a successful and profitable future," Gruenes concludes.
Resources
A Well-Oiled Machine: Maximizing Machinery and Equipment Opportunities, Minimizing Risks Grant Thornton, June 13, 2011
Grant Thornton Releases New White Paper... Grant Thornton, June 13, 2011
Manufacturers' Shipments, Inventories and Orders U.S. Department of Commerce, 2011
Manufacturing Technology Consumption Up 105.3% in 2011 American Machine Tool Distributors' Association/Association for Manufacturing Technology, June 13, 2011
U.S. Foreign Trade Summary of Manufacturing Technology - March 2011 Association for Manufacturing Technology, May 11, 2011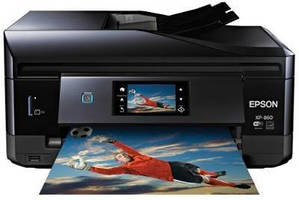 Computer Hardware & Peripherals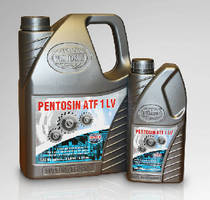 Transportation Industry Products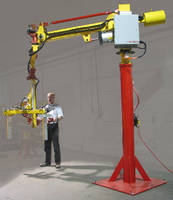 Material Handling & Storage, Machinery & Machining Tools