Top Policies Affecting U.S. Entrepreneurs
May 10, 2011
Economic policies have a powerful influence on entrepreneurs. Here are some measures that can be modified or introduced to encourage the creation of new businesses.
Entrepreneurship took a major hit during the economic recession, and it has become a priority to reinvigorate the entrepreneurial spirit in the United States. Economic policies, including tax structure, regulatory requirements and intellectual property (IP) rights, are instrumental in setting favorable conditions for new businesses to flourish. There are a wide range of policies that can strengthen young businesses or encourage
entrepreneurs
to establish new companies.
According to a recent report from the Federal Reserve Bank of Cleveland, the seasonally adjusted number of unincorporated, self-employed Americans fell from 10.2 million people in November 2007 to 9.8 million people in June 2009. Employment conditions during the recession were also harder on entrepreneurs than the general workforce, with self-employment dropping 4.4 percent between late-2007 and mid-2009, while wage-employment fell 4.3 percent. Incorporated self-employment (proprietors likely to have employees) declined 8.9 percent over the same period.
The rate of new firm formation also suffered, declining 17.3 percent between 2007 and 2009. The number of new employer firms started in 2009 totaled 553,000, the lowest amount since 1992. Between the third quarter of 2007 and the second quarter of 2009, the seasonally adjusted number of new private establishments fell from 218,000 to 176,000.
This downturn in entrepreneurship has lasted beyond the recession. According to the latest Global Entrepreneurship Monitor report, the index reading for total early-stage entrepreneurship activity in the U.S. dropped from 8 in 2009 to 7.6 in 2010.
Although the U.S. is currently ranked third (behind Denmark at No. 1 and Canada at No. 2) on the Small Business Administration's (SBA) global entrepreneurship and development index, the SBA emphasizes that the U.S. lags further behind on technological development, cultural support for entrepreneurship and internationalization.
While there are a number of economic factors that have contributed to the sluggish pace of new business creation, governmental policies can be used to encourage entrepreneurship. Entrepreneurship research firm the Kauffman Foundation offers a list of policy recommendations for boosting start-ups, including:
Enhancing university technology licensing practices to more quickly and efficiently commercialize university-based innovations;
Shifting toward a more consumption-based tax system that encourages saving funds investments and doesn't penalize risk-taking or innovation, and making the research tax credit permanent;
Changing local zoning rules to facilitate the creation of innovative companies;
Urging courts to take a more expansive view of flexible business contracts that are becoming more prevalent among innovative firms;
Developing antitrust regulations that define markets along more global terms and resisting antitrust enforcement from countries with less sound regulatory environments, as well as prohibiting industry trade protections and subsidies;
Reforming IP processes to enable post-grant opposition measures and clearing the patent application backlog by allowing applicants to pay for rapid patent reviews; and
Authorizing corporate entities to form digitally and employ software for establishing agreements and corporate governance bylaws.
For additional policy recommendations and the complete report, click HERE.
"Older, easier sources of growth are drying up and, as a result, the prospects for continued dynamism and prosperity hinge more than ever before on the pioneering entrepreneurial upstarts that explore and extend the technological frontier," a separate report from the Kauffman Foundation notes. "As a consequence, the political imperative to maintain satisfactory economic performance is putting national economies under ongoing pressure to free up markets and knock down artificial barriers to competition — in other words, to make their particular versions of capitalism more entrepreneurial."
One major policy change for encouraging entrepreneurship, especially in tech development, involves reforming immigration law. According to the non-partisan Brookings Institution, more than a quarter of U.S. technology and engineering businesses launched between 1995 and 2005 were founded by a foreign-born person, and in Silicon Valley, more than half of new start-ups were established by immigrant entrepreneurs. In 2005, companies founded by immigrants produced $52 billion in sales and employed 450,000 workers.
"The goals of U.S. immigration policy should be rebalanced to give priority to immigrants who have the education and talent to enhance America's economic vitality, by stimulating innovation, job creation and global competitiveness," the Brookings Institution explains. "At the same time, it should decrease emphasis on family reunification (other than parents and children of U.S. citizens). Changing the composition of the immigration stream, even without increasing its size, would result in a 'brain gain' for the United States."
Reducing barriers for well-qualified immigrants to enter the country and reforming the visa system to better enable foreign-born entrepreneurs to start companies in the U.S. may provide a useful boost to new business formation. A recent Congressional bill proposes new measures to allow foreign students in American universities and workers on H-1B visas to start companies in the U.S., but only if they meet certain criteria.
"The requirements for allowing a foreigner to stay permanently in the U.S. are quite stringent: His or her business must be successful and have created American jobs," Bloomberg BusinessWeek reports. "This is a gamble for any potential immigrants — if they fail, they must start again or leave the country. But that's O.K.; this is what entrepreneurship is about, after all. Entrepreneurs take risks and build value."
In general, any initiatives toward improving entrepreneurship should be built upon the existing development level of the economy. With basic requirements in place, efforts can then focus on enhancing efficiency and building a stronger entrepreneurship framework. What's important is to continue moving forward and learning to alter or even reject certain policies when they are no longer working in favor of entrepreneurs.
"If we are to rise out of the current slump and launch a new, twenty-first-century boom, it is in the direction of freer, more competitive markets that our policies must turn," the Kauffman Foundation explains. "However well they worked in the past, neither the specific policies nor the general style of governance from the Golden Age are viable options today. The past is gone, and we can never go back."
Earlier
Is Your State Entrepreneur Friendly?
Resources
The Great Recession's Impact on Entrepreneurship by Scott Shane The Federal Reserve Bank of Cleveland, March 24, 2011
Global Entrepreneurship Monitor 2010 Global Report by Donna J. Kelley, Niels Bosma and José Ernesto Amorós Global Entrepreneurship Research Association, 2011
Rules for Growth: A Collection of Essays Promoting Innovation and Growth through Legal Reform Ewing Marion Kauffman Foundation, 2011
Rules for Growth Ewing Marion Kauffman Foundation, 2011
Frontier Economics: Why Entrepreneurial Capitalism is Needed Now More than Ever by Brink Lindsey Ewing Marion Kauffman Foundation, April 2011
Creating a "Brain Gain" for U.S. Employers: The Role of Immigration by Darrell M. West Brookings Institution, January 2011
"Startup" Visas Could Boost U.S. Entrepreneurship by Vivek Wadhwa Bloomberg BusinessWeek, March 14, 2011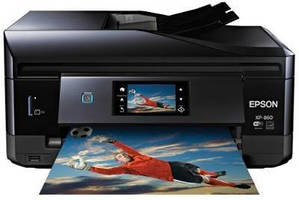 Computer Hardware & Peripherals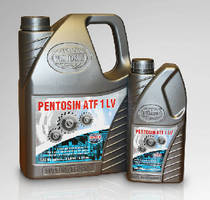 Transportation Industry Products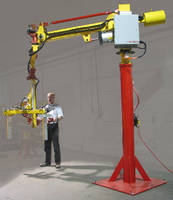 Material Handling & Storage, Machinery & Machining Tools