Engineers: '122 U.S. Levees at Risk of Failing'
February 13, 2007
Ever since Hurricanes Katrina and Rita struck the U.S. Gulf Coast in August 2005, levee failure has been all the rage, with blame directed every which way. Yet, according to the U.S. Army Corps of Engineers this month, 122 levees from Maryland to California remain at risk of failing. With National Engineers Week beginning in just days, perhaps we should listen to them.
After completing its notification of levee owners, the United States Army Corps of Engineers earlier this month released the
locations
of the levee units nationwide with unacceptable maintenance inspection ratings.
There are 122 of them.
Communities near the levees have been notified that they have received an "unacceptable maintenance inspection rating," which means a levee has one or more problems that can reasonably be foreseen to prevent the project from functioning as designed. Examples of maintenance deficiencies include the following: animal burrows, erosion, tree growth, movement of floodwalls or faulty culverts, according to the Corps' statement.
Leading the list were California, with 37 suspect levees, and Washington state, with 19.
Interestingly, catastrophic levee failures like those that left much of New Orleans under water in August 2005 are nothing new in California, where levee breaches have actually turned Sacramento-San Joaquin River Delta islands into lakes, and where floodwaters have destroyed hundreds of homes during winter storms since 1986.
The Corps completed an initial survey of federal program levee systems in July 2006 and developed a national database to capture information about each levee, including the location and last recorded inspection rating. These levees include projects built and maintained by the Corps, projects built by the Corps and transferred to a local owner to operate and maintain, and non-federal projects built by a local community.
The initial Corps survey included approximately 2,000 levees, encompassing approximately 13,000 miles, in the Corps Inspection of Completed Works (ICW) and Rehabilitation and Inspection (RIP) programs. Many of these projects were authorized by Congress for federal construction and later turned over to state and local sponsors to operate and maintain. These projects are inspected on a biannual schedule.
After conducting the inspections and entering the data into the national levee inventory database, local Corps District offices have the results reviewed with the local levee owner responsible for operations and maintenance to ensure the levee owner understands the deficiencies and the consequences if not corrected.
The national levee inventory database is dynamic and updated regularly and, therefore, is subject to change as new inspections take place and the levee owner addresses maintenance deficiencies.
If the Corps of Engineers determines a levee to be at risk of failing, homeowners in the area could be required to purchase flood insurance (though exceptions could be made), according to The Associated Press.
The Corps historically has constructed the levees and has turned most of them over to local communities for operations and maintenance. Some communities may not have kept up with needed repairs, while others may merely lack the documentation, the Federal Emergency Management Agency national flood insurance program's Butch Kinerney said. As the Corps decertifies the adequacy of a particular levee, it also notifies FEMA, which can take away the credit communities get on their flood insurance rates. The Corps can give communities 12 months to make corrections.
Never mind the fact that people who live near some of the levees may be required to pay more for flood insurance — consider the threat to life.
When Hurricanes Katrina and Rita struck the U.S. Gulf Coast with a vengeance, they affected more than 90,000 square miles, causing anywhere from $80-$150 billion in damage as bridges, pipelines, power lines, levees and entire towns were blown down and washed away. The flooding caused by levee system failures produced a level of destruction that is considered unprecedented in U.S. history. The Government Accountability Office estimates that approximately 600,000 households were displaced from affected areas.
As of December, the Army Corps of Engineers had restored 220 miles of levees and floodwalls in the New Orleans flood and storm damage reduction system "to a condition equal to or better than their pre-Katrina condition," the Corps said.
According to Kinerney, people living near the levees that appear in the newly released list should have an evacuation plan, a family emergency plan and a disaster supply kit, along with flood insurance.
The Corps has been warning communities they need to take care of routine levee maintenance, Association of State Floodplain Managers director Larry Larson told AP. "The feds are saying, 'Wait a minute, we haven't been doing our job,'" Larson said. "'We better get on top of this. Your people are at risk. You need to get something done.'"
The list, according to AP, was released in response to Freedom of Information Act requests filed by news organizations.
Resources
U.S. Army Corps of Engineers Provides Locations of Unacceptably Maintained Levees press release U.S. Army Corp of Engineers, Feb. 1, 2007
U.S. Army Corps of Engineers Levees of Maintenance Concern U.S. Army Corp of Engineers, Feb. 1, 2007
National Levee Safety Program (Fact Sheet)
Engineers: 122 levees at risk of failing by Beverley Lumpkin The Associated Press, Feb. 1, 2007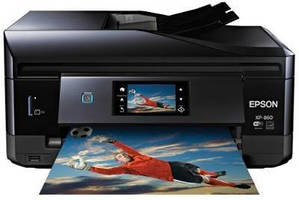 Computer Hardware & Peripherals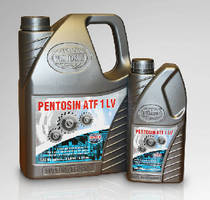 Transportation Industry Products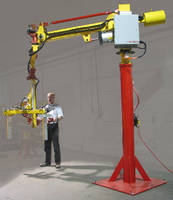 Material Handling & Storage, Machinery & Machining Tools