August Small Business Employment Up 20,000
September 10, 2008
In today's down economy, here's a surprise: small business owners report a positive outlook for the next six months. This optimism may be fueled by resilience against job losses in comparison to larger companies, which often turn quickly to layoffs during hard times.
Despite national private sector employment decreasing by 33,000 jobs in August, small businesses — those with fewer than 50 workers — had an increase of 20,000 jobs, says a new report by
Automatic Data Processing, Inc.'s (ADP) Employer Services division
.
Small businesses in the goods-producing sector lost 16,000 jobs, but this was offset by those in the service-providing sector which grew by 36,000 jobs. This mirrors the changes nationwide as the overall employment in the goods-producing sector decreased by 78,000 and the service-providing sector increased by 45,000, according to the ADP National Employment Report.
"Though this growth declined from last month's revised increase of 46,000, these figures continue to offer evidence of the resiliency small-size businesses have demonstrated over the past several years when compared to the job losses experienced at larger firms," Joel Prakken, chairman of Macroeconomic Advisers, said in a statement.
Employment at larger firms decreased by 28,000 and medium-size businesses lost 25,000. The manufacturing industry lessened by 56,000 jobs overall.
The positive employment news for small businesses goes in hand with the overall optimism of small business owners nationwide. A study conducted by the Discover Small Business Watch found that 23 percent of small business owners feel the U.S. economy is improving — the highest rating since August 2007. Those who think the economy is getting worse dropped from 71 percent to 60 percent. Small business owners who rated the economy as poor decreased from 54 percent to 51 percent, while 15 percent ranked it as good — up from 11 percent in July.
The National Federation of Independent Business (NFIB) garnered similar results after surveying almost 4,000 small business owners/members. Research showed a dramatic improvement in the percent of owners expecting the economy to improve over the next six months.
This change accounted for two-thirds of the gain in NFIB's September Index of Small Business Optimism, which rose from the previous month by 2.9 points to 91.1. Though still below normal levels of the Index — the average reading is 100 — "the direction of change was nicely positive," the NFIB says.
Although there was a decline of 0.04 workers per firm in August, 13 percent of small business owners plan to create new jobs over the next three months, according to the NFIB's monthly report. At the same time, 10 percent plan workforce reductions yielding a seasonally adjusted net 9 percent of owners planning to create new jobs — 4 points better than July.
Could this optimism be fueled by a seeming resilience against job losses? Or are small business owners feigning insusceptibility?
Resources
ADP National Employment Report Automatic Data Processing, Inc., Sept. 4, 2008
Small Business Watch August 2008 Discover Financial Services, August 2008
Small Business Economic Trends — September 2008 National Federation of Independent Business, Sept. 9, 2008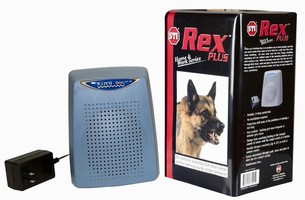 Sensors, Monitors & Transducers, Safety & Security Equipment

Electronic Components & Devices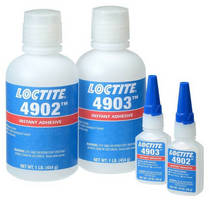 Adhesives & Sealants