Why Having Engaged Employees Matters
May 13, 2009
Recent studies show that dedicated employees give their companies a boost in profitability and productivity, which is all the more reason to keep employees engaged and connected with the business as a whole.
The success of a business hinges on multiple factors. One major but underutilized driver is the engagement of its people. When employees are engaged, companies tend to have lower turnover risk and higher productivity.
Employee engagement may be defined as "a heightened emotional connection that an employee feels for his or her organization, that influences him or her to exert greater discretionary effort to his or her work." (Source: The Conference Board via All Things Workplace)
According to a recent Watson Wyatt survey, highly engaged employees miss 20 percent fewer days of work and are almost 80 percent more likely to be top performers. About 75 percent of them exceed or far exceed expectations in their most recent performance review. These workers also tend to be more resilient to, and supportive of, organizational change initiatives.
Unsurprisingly, having such dedicated employees typically leads to better company performance overall. New Gallup research finds that businesses with high employee engagement have 12 percent higher customer advocacy, 18 percent higher productivity and 12 percent higher profitability compared to companies with low employee engagement.
Additionally, organizations with more than four engaged employees for every one actively disengaged employee sees 2.6 times more growth in earnings per share than do organizations with a ratio of slightly less than one engaged worker for every one actively disengaged worker, Gallup says.
Towers Perrin, a human capital services company, recently conducted a survey and found similar results with companies that have engaged employees. These firms had boosted operating income by 19 percent compared with companies with the highest percentage of disengaged employees, BusinessWeek reports.
In contrast, businesses with the lowest percentage of engaged employees in the Towers Perrin survey say operating income fell 33 percent. The business units with low employee engagement in the Gallup research have seen 31 percent to 51 percent more turnover and 62 percent more accidents than the companies with high employee engagement.
Clearly, there is quantifiable evidence that shows the positive impact of employee engagement. "Improving employee engagement will help drive business results in the long run by improving employee commitment to corporate goals and generating exceptional individual performance and productivity," according to Debra Horsfield, Toronto practice leader for organization effectiveness at Watson Wyatt.
While some organizations get the connection between employee engagement and business success, many more will invest in everything but people. So how can companies get and keep their employees engaged?
"Keeping workers engaged and productive is always a daunting challenge," Horsfield said. "There is no 'one-size-fits-all' approach to employee engagement."
However, there are some guidelines.
Ensure that business managers are dedicated to the company. "Engaged managers lead directly to engaged employees," Forbes says. "If a manager is enthusiastic about what he or she does, expresses genuine belief in the company and its direction and is working hard as a result, his or her direct reports will likely respond in kind."
A Ference Leadership and Strategy report (via Hospitality Net) has found that when managers become disengaged, employees are 37 percent more likely to be frustrated with company systems, processes and procedures. One way to gauge how engaged your managers and their subordinates are is by conducting employee feedback surveys.
"Properly designed, employee feedback surveys measure the heart and soul of human capital," Hospitality Net says. "They measure the degree employees are engaged in the corporate culture, and they measure the degree employees are achieving peak performance."
According to the Gallup research, employees are more likely to become engaged if their 12 key psychological needs are met. These include feeling cared for, having necessary equipment and knowing what's expected. (For all 12 needs, click HERE.)
The All Things Workplace blog includes the following additional key engagement drivers:
Trust in company leadership and integrity of managers;
Stimulating job;
Clear connection between employee performance and company performance;
Career growth opportunities;
Pride about the company;
Having like-minded, committed co-workers;
Employee development; and
Having a valuable employee/manager relationship.
Watson Wyatt advises companies to "capitalize on engageable moments," such as new hires' onboarding, performance management and benefits enrollment. Furthermore, companies should demonstrate strong leadership, clear direction and communication as employees want to know about the company's plans and progress. "Decisive action backed by clearly articulated rationale can build support for corporate initiatives, particularly when individual performance objectives and rewards are tied to corporate objectives," Watson Wyatt adds.
Company leaders should make sure that the communication processes lets information flow vertically and horizontally. "Effective communication from senior management directly connects employees to the purpose of the organization," Watson Wyatt notes. Horsfield suggests "tailoring communication, performance management programs and other resources to specific employee groups."
These guidelines are only a few ideas for engaging employees. They're not suited to work for all employees, so companies must modify them to best suit their people's needs. The first step is to find out what those needs are.
Earlier
"I'm Not Paid Enough to Fully Engage In My Job. But That's Only Half the Point."
Resources
Watson Wyatt Identifies Steps to Keep Employees Engaged, Productive in a Downturn Watson Wyatt, March 31, 2009
The Economic Crisis: A Leadership Challenge by Jennifer Robison Gallup Management Journal, May 12, 2009
What, Really, Is Employee Engagement? by Steve Roesler All Things Workplace Blog, April 30, 2009
You Must Have Engaged Employees — And It's Not That Hard by J. P. Miller Forbes, May 11, 2009
Championing Employee Engagement by Gene Ference Hospitality Net, May 11, 2009
Employee Engagement: What It Is and Why You Need It by Derek Irvine BusinessWeek, May 8, 2009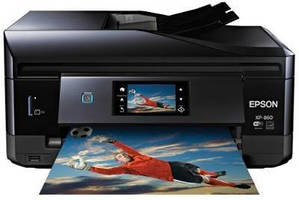 Computer Hardware & Peripherals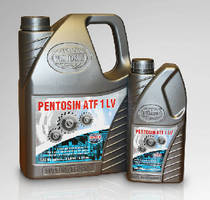 Transportation Industry Products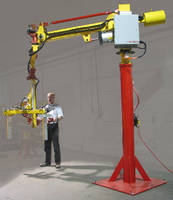 Material Handling & Storage, Machinery & Machining Tools