Attain, Retain and Manage Top Talent
September 4, 2007
Job loyalty is waning these days, thus the intensity of retaining top talent. Once the realm of HR departments, talent retention has expanded and is now a high priority for corporate executives.
Companies are seeing a notable increase in the number of voluntary resignations from year to year. According to a recent
Monster.com-sponsored survey
, more than two-thirds (70 percent) of HR managers stated that employee retention is a primary business concern, while 40 percent of the 600 HR managers surveyed reported having seen turnover within their organizations increase over the past 12 months.
Scary still, turnover's impact on organizations continues to rise, with 40 percent of companies having reported direct costs of $5,000 to $20,000 to replace a single employee, according to a survey of 391 companies conducted last year by employee retention consultancy TalentKeepers (via Workforce Management).
According to Workforce Management this month:
For decades, organizations have sought to retain employees on the premise that longer tenure leads to greater ROI — or, to put it another way, return on talent. While formal retention programs never attained widespread popularity, nearly every HR professional will tell you that there is an economic benefit in retaining employees over replacing them. It's a logical premise.
Other research supports the retention concerns of HR and top management — such as a Yahoo! HotJobs survey of 5,300 adults that revealed two-thirds of respondents are open to switching jobs. Moreover, a Society for Human Resource Management (SHRM) poll of about 420 middle-management and non-management employees indicated that as much as 76 percent of respondents are currently or open to seeking new employment.
As such, only 3 percent of U.S. firms predicted turnover will decrease in the near future for their industry, and nearly half — 45 percent of all companies — forecast an increase in employee turnover, in TalentKeepers' annual study of employee turnover trends that included 547 major U.S.-based firms representing every major industry.
"In the current environment where employee turnover rates can range from 10 percent to 40 percent, improving retention alone can create a competitive advantage for an organization," notes Training magazine.
The actual reasons why employees leave vary: financial compensation, career opportunity, relationships with management, job satisfaction or simply wanting to try something new.
The Monster.com research revealed a number of strategies that HR managers are using to inspire worker loyalty, including the following:
• Make supervisors more accountable for worker retention by tying their compensation to retention performance.
• Offer a workplace that respects, encourages and enables a work/life balance.
• Create proactive succession planning that facilitates "career-pathing" for top performers.
• Provide tools to better monitor employee sentiment throughout the employee life cycle.
• Focus retention efforts and resources on the most talented and highest-potential workers.
• Produce an employment brand "experience" that satisfies workers on multiple levels.
Of course, paying competitive salaries is an important retention tool, as well. Monster suggests not only using industry surveys and other data tools to stay informed on wage trends, but also:
To benefit both company and employees, tie increased pay to meeting specific goals aligned with business objectives. Survey employees to find out what perks, benefits and forms of compensation other than money will help keep them on board.
Understanding employee attitudes is increasingly critical to managing retention. In fact, according to an informal survey Monster.com recently conducted of more than 100 executives, when asked what advice they would give management to keep talented staff on board, survey respondents repeatedly mentioned better communication of company goals, performance expectations and value/appreciation of staff work.
If you want to get to the root of the turnover problem with employees, take time now to start talking to your people, really listening to their responses and taking action to change what needs to be changed. Use their ideas; don't ridicule them. Offer performance feedback and praise good efforts and results.
Moreover, Monster recommends collecting data from exit interviews to "document trends from your departing employees, then use this data to make a business case for increasing salaries across the board."
In the end — or rather, the beginning — reducing turnover starts with commitment. The organizations that achieve the most dramatic reductions in turnover and maintain those lower levels are typically those in which the top executive or owner makes it a priority. Even when the top executive is not committed, however, one committed manager can still make a difference.
Key employee retention is critical to the long-term health and success of any business that employs even one person. Managers readily agree that retaining the best employees ensures customer satisfaction, product sales, satisfied coworkers and reporting staff, effective succession planning and deeply embedded organizational knowledge and learning.
There is no magic formula for reducing turnover, but companies that can quickly implement changes that (successfully) address employees' reasons for leaving may be able to increase retention while attracting employees from competitors. "What it does take," according to Workforce Management, "is strong core values, a sense of community that's continually nurtured, and constant vigilance."
Resources
Job Openings and Labor Turnover Summary Bureau of Labor Statistics, June 2007
Talent Management Emerges as Top European HR Challenge The Boston Consulting Group and the European Association for Personnel Management, June 1, 2007
Retention Strategies for 2006 and Beyond Monster.com, Winter 2006
Executives Predict Employee Turnover Will Worsen in 2007 TalentKeepers, April 3, 2007
Create a Competitive Advantage through Retention by Keith Swenson TrainingMag.com, July 12, 2007
Churn, Churn Churn: Turnover ... and Over by John Sullivan Workforce Management, August 2007
Talent Retention Becomes a Recruiting Strategy by Leslie Stevens-Huffman Workforce Management, July 2006
Why Good Employees Leave by Louise Kursmark Monster.com
Top Ten Ways to Retain Your Great Employees by Susan M. Heathfield About.com: Human Resources
Retention of Employees: Tips and Tools for Employee Retention About.com: Human Resources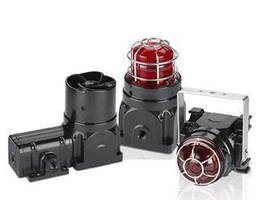 Electrical Equipment & Systems, Safety & Security Equipment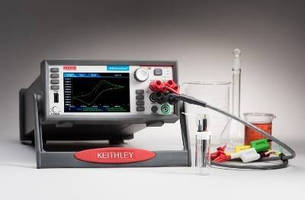 Test & Measuring Instruments, Laboratory and Research Supplies & Equipment