The Importance of On-the-Job Education
October 13, 2009
Workforce education and training can improve performance, productivity and retention. But during difficult economic times, how does on-the-job development fit into a tightened budget?
An employee's education and training level are important characteristics not only during the hiring stages, but throughout his or her career. The skills and learning necessary for performing a job can almost always be enhanced by on-the-job instruction or a mid-career return to the classroom. Companies are increasingly aware of the beneficial role of education among their workers, in terms of the immediate impact on performance and for long-term professional development.
A key benefit of education is improvement in employee retention, which is a critical issue during periods of economic uncertainty and instability in the job market. According to new results of a Monster.com poll, 89 percent of employees worldwide would consider switching jobs due to the state of the economy.
"Since voluntary turnover was low throughout the downturn, executives may be tempted to think that their actions have no effect on their employees wanting to leave their companies. However, these actions can cause turnover intentions amongst employees who will stay put until the economy improves," Jeff Schwartz, a principal at Deloitte Consulting LLP's Human Capital division, told Manage Smarter. (See Making Disengaged Employees Feel Valued)
A recent study from the American Bankers Association and the Corporate Executive Board found that high-performing financial employees are now likelier to quit their jobs, with 25 percent planning to leave within the next 12 months, while low-performing workers are less likely than ever to quit.
One of the study's key recommendations for improving talent retention was to increase efforts for training and development initiatives, particularly "applied learning, which increases employee engagement and productivity levels."
Education and training can also make a significant difference in company performance, leading many firms to invest in employee development programs to enhance their workforce capabilities. According to a report from the American Society for Training and Development (ASTD) released this month, approximately 40 percent of workers claim their companies have placed greater importance on learning during this economic downturn than in previous ones.
"Organizations that place a stronger emphasis on learning were also more likely to point to higher market performance, highlighting the bottom-line benefit. Conversely, reducing learning resources during tough economic times was associated with poor market performance," the report noted.
Training can serve as an effective method for shoring up skill gaps in the industrial workforce. A September study from Deloitte Consulting LLP, The Manufacturing Institute and Oracle found that 32 percent of manufacturing companies had moderate to serious skill shortages across all skill sets. The most severe shortage was in the skilled production sector (which includes machinists, operators, craft workers, distributors and technicians), with a 51 percent gap in workforce expertise.
"Companies need to invest more in employee training and make workforce skills a top strategic priority. Our education system must also do a better job aligning education and training to the needs of employers and job-seekers," Emily DeRocco, president of The Manufacturing Institute, said in an announcement of the findings.
In a survey from the Society for Human Resource Management (SHRM), 63 percent of human resources professionals indicated that their companies provided undergraduate education assistance for their employees, while 59 percent provided graduate assistance in an effort to develop a more educated workforce for their firm.
Meanwhile, nearly half (49 percent) of respondents claimed their companies offered cross-training services to develop skills not directly related to an employee's job. This type of training can improve company cohesiveness by increasing understanding and cooperation between different departments. The survey also noted that 22 percent of firms provided mentoring programs, 14 percent offered career counseling and 11 percent offered educational referrals to help link employees with colleges.
During a period of economic hardship, however, education and training are often treated like secondary priorities. According to talent management firm Bersin & Associates, the U.S. corporate training market declined from $58.5 billion in 2007 to $56.2 billion in 2008, the steepest drop in 10 years.
Bersin & Associates found that the average training expenditure per employee, including training budgets and payroll, fell from $1,202 in 2007 to $1,075 in 2008, a decline of 11 percent per employee. Similarly, a late-2008 survey indicated that 40 percent of manufacturers cut their training budgets due to the recession.
So how can a company implement education benefits or training programs to improve its workforce on a limited budget?
The Business Industrial Network recommends trying some cost-effective alternatives, such as on-site training, in which instructors provide hands-on lessons for small groups at the company itself. If the budget does not allow for some employees to receive the training, the company may qualify for a federal reimbursement under the Workforce Investment Act of 1998 to provide supplementary funds.
Other options include seminars or public workshops, purchasing specific courses or textbooks from trade schools, using simulation software (some of which is available for under $1,000) and participating in online training sessions.
Taking a less traditional route for education and training is not an unusual concept. In fact, Training Industry Quarterly reports that approximately 20 percent of job-related learning occurs in formal educational settings, while 80 percent is conducted informally or on-the-job.
According to the ASTD's latest Learning Executives Confidence Index, released in July, nearly 60 percent of professionals within the learning industry expect an increased shift toward online learning and virtual delivery of lessons in the near future.
For employees worried about the possible expenses involved in seeking out professional education on their own, tuition reimbursement may alleviate some or all of the cost. In a separate SHRM survey, 73 percent of companies reported that the number of participants in tuition reimbursement programs had not changed in the last 12 twelve months despite the recession, while 16 percent claimed the number of participants had increased. Only 11 percent reported decreases in tuition reimbursement.
The positive influence of training and education on worker satisfaction, performance and retention, as well as the benefits of having a better skilled workforce, mean that now may be the best time for ramping up professional training efforts.
"In tough economic times with high unemployment and the loss of jobs, it is difficult to focus on workforce skills development. In reality, we have no better time," DeRocco said. "True economic reform means not only righting our economic ship but also pursuing the strategies that will ensure we maintain our competitiveness — our manufacturing competitiveness — into the future."
Recent
Alternatives to Employer-Provided Training
Professional Development Key to Job Satisfaction
Making Disengaged Employees Feel Valued
Resources
...90 Percent of Job Seekers Surveyed Would Consider a Career Change in Order to Find Work Monster.com, Sept. 28, 2009
As Recession Lingers, Employees Itch for Job Switch by Stacy Straczynski Manage Smarter, Sept. 30, 2009
Talent Management Survey Results: Executive Summary American Bankers Association and Corporate Executive Board, Sept. 3, 2009
The Economic Downturn: Learning's Time to Shine American Society for Training and Development, Sept. 17, 2009
People and Profitability - a Time for Change The Manufacturing Institute, Deloitte Consulting LLP and Oracle, Sept. 30, 2009
...Place Higher Importance on Talent and People Management Practices National Association of Manufacturers, Oct. 5, 2009
2009 Employee Benefits by Shawn Fegley, et al. Society for Human Resource Management, June 2009
2009 Corporate Learning Factbook Reveals 11% Decline in Corporate Training Spending Bersin & Associates, Jan. 22, 2009
How the U.S. Manufacturing Industry Deals with Recession Business Industrial Network, Dec. 2, 2008
Learning Today: Collaborative, Social and Learner-Driven by Josh Bersin Training Industry Quarterly, Spring 2009
Learning Executives Confidence Index: Q2 2009 American Society for Training and Development, July 13, 2009
SHRM Poll: Credibility of Online Degrees Society for Human Resource Management, Sept. 7, 2009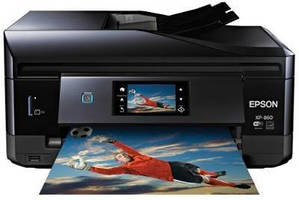 Computer Hardware & Peripherals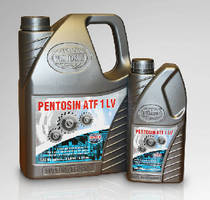 Transportation Industry Products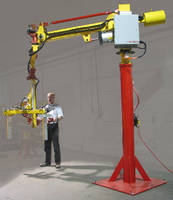 Material Handling & Storage, Machinery & Machining Tools