The Business Case for Workplace Diversity
July 19, 2011
No matter the organization or industry, critical competencies and opportunities for competitive advantage - such as talent retention, problem solving and innovation - can be improved by harnessing diversity, numerous studies show. As a result, companies are discovering that effectively managing a diverse workforce makes good business sense.
Driven by a rapidly shifting demography, increased global interactions and new modalities of thinking, organizational diversity practices have become prevalent in the workplace.
The Society for Human Resource Management's (SHRM) latest Workplace Diversity Practices report defines workplace diversity as "an inclusive corporate culture that strives to respect variations in employee personality, work style, age, ethnicity, gender, religion, socioeconomics, education and other dimensions in the workplace."
The SHRM report, published last fall, indicates that more than two-thirds of organizations (68 percent) said they have practices in place that address workplace diversity. Of these, the majority (84 percent) indicated that their diversity practices have been effective in achieving their intended results.
Few would disagree that diversity has become an imperative for business success. Over the years, however, the benefits have become clearer and copious.
Below are a handful of highlights about the correlation between corporate diversity and corporate performance:
"While some diversity practices have been put on hold during the recession — for example, diversity hiring programs may be suspended when there is no hiring — the findings clearly show that organizations are still making significant investments in diversity programs and these programs are having payoffs for those organizations," Mark Schmit, SHRM's director of research, said in an announcement of the Workplace Diversity Practices report.
Despite the steps companies have taken toward diversity and inclusion, many organizations continue to struggle with the challenge of workplace diversity.
"Many companies do, in fact, understand the importance that diversity and inclusion has for their marketplace but find themselves as challenged as ever to address and manage the issue," according to Steve Pemberton, vice president and chief diversity officer at Monster.com.
"The U.S. workplace has experienced fundamental shifts over the last two decades that have had a major impact on business, including economic downturns, the introduction of new technology and the strengthening of laws designed to promote equality," Dr. Sanja Licina, senior director of talent intelligence and consulting at CareerBuilder.com, recently said. "While companies have made strides in creating an inclusive workplace for all workers, there is still work to be done... ."
So, where to start?
In SHRM's report, the top three workplace practices that organizations indicated using most were as follows:
Recruiting strategies designed to help increase diversity within the organization;
Diversity-related community outreach (e.g., links between organization and educational institutions); and
Alignment of diversity with business goals and objectives.
Taking workplace diversity a step further, one area to leverage is cognitive diversity.
While adding a mix of races, genders, ages, cultures, creeds and physical conditions can help produce a vibrant and quality-oriented organization, a skin-deep approach to diversity does not ensure business success. This is a good place to start, but organizations should not be satisfied stopping there. From among this diverse workforce, leaders should dig deeper by focusing on knowledge diversity, cultivating diverse thinkers with unique knowledge and experiences.
Resources
Workplace Diversity Practices: How Has Diversity and Inclusion Changed Over Time? Society for Human Resource Management, Oct. 11, 2010
SHRM Poll: Workplace Diversity Weathers the Recession Society for Human Resource Management, Oct. 11, 2010
Impact of Diversity Initiatives on the Bottom Line by Society For Human Resource Management and Fortune magazine, 2001
Corporate Governance, Board Diversity and Firm Value by David A. Carter, Betty J. Simkins and Gary W. Simpson The Financial Review, Vol. 38 Iss. 1 (Feb. 1, 2003)
Diversity Helps Bridge the Talent and Generation Gaps by David Blanchard Material Handling & Logistics, March 23, 2011
The Medici Effect: How Workplace Diversity Improves Creativity and Performance by Dale Mask Alliance Training and Consulting, Inc., 2007
...Study Examines Shifting Workplace, Generational Attitudes in Transitioning Economy Robert Half, July 14, 2010
The Relationship between Diversity Training, Organizational Commitment and Career Satisfaction by Margaret Yap, Mark Robert Holmes, Charity-Ann Hannan and Wendy Cukier Journal of European Industrial Training, Vol. 34 Iss. 6 (2010)
...Study Points to Improvements in Workplace Equality... CareerBuilder.com, June 9, 2011
Why Organizations Struggle with Diversity Recruitment Initiatives by Steve Pemberton Monster.com
Does Diversity Still Matter in Today's World of Work? by Joe Gerstandt MonsterThinking (Monster.com), June 21, 2011
Diversity's Three Legged Stool by Steve Pemberton Monster.com, April 30, 2010
Setting Standards for Organizational Diversity Work by Julie O'Mara and Alan Richter QED Consulting, 2009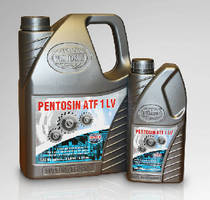 Transportation Industry Products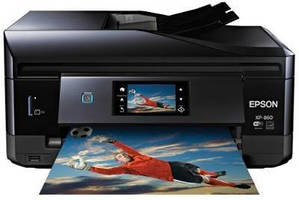 Computer Hardware & Peripherals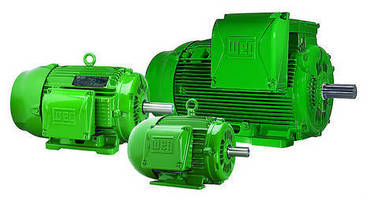 Mechanical Power Transmission