Construction Materials Costs Outlook
June 10, 2008
Like virtually everything today, construction input costs seem to be permanently cemented at an extraordinarily high level.
An extremely precarious supply versus demand issue hangs in the balance that, depending on market conditions, will start to lower costs or send them higher into the stratosphere. Several obvious (and not so obvious) factors contributing to this ongoing dilemma are only a small part of the concern.
Materials prices are predicted to rise 4 percent this year — slightly less than December 2007 to December 2008 — due to inflation, rising energy costs and the falling value of the United States' dollar, according to Reed Construction Data's 2008 Materials Price Outlook.
Reed further predicts another period of "above average price increases" to occur by year's end, driven by increasing materials demand from contractors.
Just how fast this contractor demand manifests itself depends upon how fast the world financial markets recover. Reed believes this normalcy should occur right about now but with the caveat of a more accurate interpretation of normal:
Note that normal does not mean that bankers chase developers and discount fees to get their loan business as happened in 2005-06. Normal means that loan applicants can reasonably, accurately predict how much they can borrow and at what cost and that loan commitments will be kept.
The construction publication also predicts that if a slight error occurs with any of the aforementioned price trigger points and predictions, it could translate into "a sizable error in the materials cost increase for the full year." Compounding this problem is the tricky proposition of trying to keep track of all of the different materials used by different industries and regions.
Construction uses a wide range of materials, as the Associated General Contractors (AGC) of America notes in its Construction Inflation Alert 2008:
The mix varies greatly from one category of construction to another, and changes in demand from one segment may not influence the price change experienced by another. Some materials are used exclusively or primarily in construction while others have a range of users. Some materials are supplied locally or regionally; others have global markets.
The AGC report also underscores how the rising price of diesel and fuel surcharges impacts the rising price of materials costs. The hike in prices associated with crude oil, inclement weather and refinery damage all add significantly to the cost of the procurement, manufacturing and shipment of cement, for instance. Moreover, "mixing the ingredients at a batch plant or moving concrete building materials also uses diesel fuel," the AGC report adds.
Dow Building Solutions is feeling this pain. The company recently announced that it will increase prices in the U.S. and Canada by up to an additional 10 percent for all product lines, due to continuing increases in energy, feedstocks, raw materials and transportation costs.
"The price of oil has risen drastically over the past year — 80 percent — and natural gas prices have increased by 40 percent," said Torsten Kraef, president and general manager for Dow Building Solutions. "The building materials industry, like many other Dow businesses, is feeling the pain of this phenomenon at many levels."
All of this having been said, there may not be a better time than the present to build.
In an April 2008 editorial titled From a Cost Perspective, Now is a Good Time to Build, Reed Construction Data encourages those with "steely nerves" to either stick to their current building and construction plans or embark on a new one as the outcome could be "quite propitious."
The reason? Reed believes costs are holding steady as the economy looks to receive a boost in the second half of the year. The slowdown of the U.S. economy is affecting other areas across the globe, and as a result, internationally traded commodity prices will stabilize.
For buyers, there are sound ways to help mitigate this complex issue.
The American Institute of Architects (AIA) serves up Ten Ways to Reduce Residential Project Costs, a handful of which include these:
Select an architect early before you buy the land;
Have the architect review the land purchase, as the site orientation, adjacent conditions, soil conditions, slope, and vegetation can limit or enhance your project;
Consider buying an existing facility. It often costs less to renovate than to build;
Consider using recycled materials; and
Consider selecting a smaller architecture firm, as smaller firms sometimes have lower overhead and will therefore charge less.
If you must build now, it would be wise to take into account the AIA's suggestions. Also, consider seeking innovative, cutting-edge materials that are, if not cheaper, at least more energy efficient. Price increases continue for construction materials and are showing no letup for these inputs. How are you dealing with the prices of materials, now and moving forward?
Resources
2008 Materials Price Outlook by Jim Haughey Reed Construction Data, Dec. 26, 2008
Construction Inflation Alert 2008 The Associated General Contractors of America, 2008
From a Cost Perspective, Now is a Good Time to Build by Alex Carrick Reed Construction Data, April 2, 2008
Data Digest The Associated General Contractors of America, May 28, 2008, and June 3, 2008
Construction Materials Inflation Continues at Double-Digit Pace by Jim Haughey Reed Construction Data, May 30, 2008
Ten Ways to Reduce Residential Project Costs by Louis B. Smith Jr. The American Institute of Architects
Dow Building Solutions Announces Price Increases USGlass News Network, June 5, 2008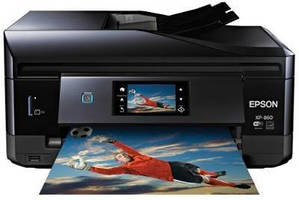 Computer Hardware & Peripherals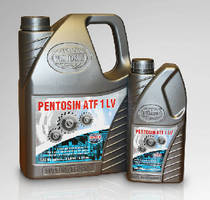 Transportation Industry Products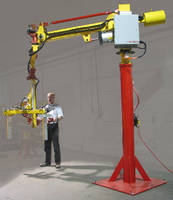 Material Handling & Storage, Machinery & Machining Tools