Delphi CEO: It's the Industrialized Workforce, Not Just Us.
October 11, 2005
After Delphi announced its filing for bankruptcy this past weekend, the company's CEO, Robert "Steve" Miller, has found himself further explaining and defending the decision. Delphi's troubles aren't only Delphi's troubles, nor are they the entire American auto industry's: the troubles are the industrialized world's workforce.
In regard to
Delphi's Chapter 11 bankruptcy weekend announcement
, the auto supplier's CEO
told the Financial Times
that the troubles go beyond his company and beyond the American auto industry as a whole; Robert "Steve" Miller says the troubles are rooted in the fact that the workforce(s) of the industrialized world's governments and companies are basically pretty screwed up.
After name-dropping a bevy of companies for which he's worked — across industries of auto-making, steel and airline — Miller said, "What those three industries have in common is a social contract, worked out over the past half century with strong centralized labor unions, to elevate their work forces with elaborate defined-benefit retirement programs."
"The overwhelming voltage in the political third rail of touching [Social Security and Medicare] entitlements will forestall corrective action for years, but the problem will only grow," Miller said. "I fear something like inter-generational warfare, as young people increasingly resent having their wages reduced and taxed away to support social programs for their grandparents' income and health-care concerns."
(In the last statement, he's referring, of course, only to dispassionate young people; they're the ones who resent the sacrifice. There actually are some young people who care about the future of older generations. Really, young people aren't all jerks.)
(OK. The above statement is, admittedly, arguable. It seems that the majority of young people are jerks. But we really haven't taken a poll. So we'll simply say that some unknown number of young people at least have the potential not to be jerks. But let's digress and move on.)
To the New York Times, Miller predicted that General Motors and Ford "could find themselves following Delphi into bankruptcy court in the next few years unless they take drastic steps to reduce their own labor costs." However, Miller said Delphi would do what it could to prevent more bankruptcies in the industry, as he believes this is a problem for the auto industry — not simply a problem for his company.
If one refers to Miller's professional track record and experience at companies in the aforementioned industries, "his words need to be heard," Michael Useem, a professor at the Wharton School of Business at the University of Pennsylvania, is quoted as saying in NYT. "If he has concluded the problems of Delphi are endemic to the industry," Useem said, "that would say, 'pay attention.'"
According to NYT, "Miller made it clear that Delphi would shrink severely. He said that by the end of the bankruptcy, the company, which has annual sales of about $28 billion a year, could end up with around $20 billion. He cautioned that the figure was only a rough estimate."
What to do, then? Miller says Delphi could still save its pension plan for U.S. hourly workers, contingent on unions agreeing to work for about one-third of their previous pay and benefits. As for Miller's pay, he says he "would take a 'significant' cut in his $1.5 million salary," if necessary. Aw, that's sweet. As well, he defended moves by the company to improve severance packages for its top 21 executives.
In a statement issued on Saturday, United Automobile Workers Union President Ron Gettelfinger and UAW Vice President Richard Shoemaker showed little affection for Delphi's move, referring to it as "an extremely bitter pill for the 25,000 Delphi workers represented by the UAW as well as for the thousands of workers represented by other unions and non-union salaried Delphi employees – all of whom have worked hard to try to make Delphi's U.S. operations successful."
Miller has said that Delphi would not seek interim relief (i.e., emergency pay and benefit cuts), which bankruptcy law allows if a company can prove it cannot survive otherwise. He has further made it clear that UAW members would have to sacrifice something else to keep their plans. The union's members' compensation is worth $65 an hour including wages and benefits (such as pensions and health care). Delphi officials, according to NYT, "say they may aim for wages and benefits of $20 to $25 an hour, similar to what is paid at other parts makers in the United States."
Plants which produce basic parts that can be more cheaply built overseas, he said to NYT, are in most danger in regard to the bankruptcy; simultaneously, Delphi wants to protect the plants that make complex components (such as instrument panels and electronic systems).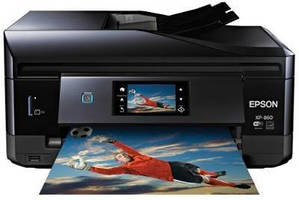 Computer Hardware & Peripherals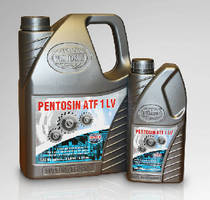 Transportation Industry Products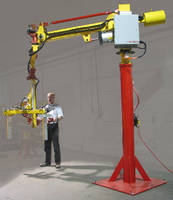 Material Handling & Storage, Machinery & Machining Tools