2008 Fuel Efficiency Guide
May 28, 2008
As car buyers' preferences change, automakers strive to increase fuel economy and cut fuel inefficiencies. Some manufacturers are already ahead of the curve.
The Energy Independence and Security Act of 2007, signed into law in December, now requires automakers to boost fleet-wide gas mileage to 35 miles per gallon (14.8 km/l) by 2020.
Today, all passenger cars sold annually in the United States must collectively average 27.5 mpg. These new Corporate Average Fuel Economy (CAFE) standards mean automakers have 12 years to boost the collective fuel efficiency of their lineups by at least 7.5 mpg.
The law's overhauled requirements apply to all passenger automobiles, including light trucks (generally encompassing SUVs, pickups and vans). Trucks under 8,500 lbs. must average 22.5 mpg in 2008, 23.1 mpg in 2009 and 23.5 mpg in 2010.
The bill also includes an important reform the President has called for that allows the Transportation Department to issue "attribute-based standards," which are meant to ensure that increased fuel efficiency does not come at the expense of automotive safety.
Now more than ever, fuel economy remains a key area of interest, not just for gas prices but also for two additional reasons:
Light-duty vehicles account for about 40 percent of all U.S. oil consumption; and
Fuel economy affects greenhouse gas emissions (i.e., carbon dioxide). Light-duty vehicles contribute about 20 percent of all U.S. carbon dioxide emissions. Each gallon of gasoline burned leads to about 19.4 pounds of carbon dioxide emission.
As consumer preferences change, manufacturers strive to cut fuel inefficiencies.
New Transmissions Help with Fuel Efficiency Transmission losses appear to represent the first area for improving mileage. "The use of continuously variable transmissions (CVT) in some of Chrysler's sport-utility vehicles provides a 6 percent to 8 percent improvement in fuel economy and an 8 percent gain in 0 to 60 mph time," according to Design News. "And Chrysler estimates dual-clutch transmissions (DCT) will improve fuel economy by 6 to 8 percent."
The chief engineer for transmission engineering at General Motors Power Train recently told Design News about the transmission's full range of design and performance goals for new six-speed transaxles transmissions. The range includes a compact package, mass efficiency, noise, vibration and harshness performance and drivability. He put the fuel economy gain at 4 percent compared with current four-speed automatics, a savings brought about in large part by the optimized gear ratios made possible by a greater number of speeds. Sometimes, the efficiency may be even greater.
ZF GmbH has worked on a new eight-speed planetary transmission design and Tata Motors has mentioned a nine-speed unit.
2008 Model Year Overall Fuel Economy Leaders Hitting the new government mandate could prove challenging for some brands that already have trouble meeting the current standards. However, others are already ahead of the curve.
The United States Environmental Protection Agency (EPA) and the Department of Energy (DOE) have published the 2008 Fuel Economy Guide, which reports the following as the overall most fuel-efficient:
1) Toyota Prius (hybrid-electric) 2) Honda Civic Hybrid 3) Nissan Altima Hybrid 4) Ford Escape Hybrid FWD MazdaTribute Hybrid 2WD Mercury Mariner Hybrid FWD 5) Toyota Camry Hybrid 6) Toyota Yaris (manual) 7) Toyota Yaris (automatic) 8) Ford Escape Hybrid 4WD Mercury Mariner Hybrid 4WD Mazda Tribute Hybrid 4WD 9) Toyota Corolla (manual) 10) Honda Fit (manual)
Increasing Efficiency The latest Fuel Economy Guide also offers these suggestions to increase fuel efficiency:
Removing excessive weight from your vehicle by taking out items you don't need to be carrying around;
Avoiding excessive idling, because it nets zero miles per gallon. Cars with larger engines typically waste more gas at idle than do cars with smaller engines;
Using the cruise control instead of relying on your steadfast foot, as the system, when used on the highway, can help maintain a constant speed and, in most cases, save gas as a result;
Using the overdrive gears, as they reduce the car's engine speed, saving gas as well as reducing engine wear;
Keeping your car regularly tuned, as fixing a faulty oxygen sensor can increase fuel economy by 40 percent; and
Replacing the air filter regularly, inflating tires to the recommenced pressure and using the recommended grade of motor oil.
Resources
2008 Fuel Economy Guide Environmental Protection Agency and Dept. of Energy
EPA, DOE Release Fuel Economy Lists for 2008 Vehicle Models Auto Spectator, Oct. 13, 2007
Light-Duty Automotive Technology and Fuel Economy Trends: 1975 through 2007 EPA, 2007
J.D. Power and Associates Reports: Consumer Consideration of Hybrid Vehicles Drops as Fuel Efficiency Expectations among Shoppers Become More Realistic J.D. Power and Associates, July 16, 2007
J.D. Power and Associates Reports: While Many New-Vehicle Buyers Express Concern for the Environment, Few Are Willing to Pay More for an Environmentally Friendly Vehicle J.D. Power and Associates, March 6, 2008
Tomorrow's Fuel-Efficient Automotive Transmissions by Josephy Ogando, Design News, May 7, 2008
Emission Facts: Average Carbon Dioxide Emissions Resulting from Gasoline and Diesel Fuel EPA, February 2005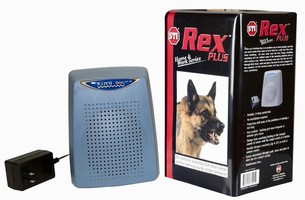 Sensors, Monitors & Transducers, Safety & Security Equipment

Electronic Components & Devices