Sustainability Spotlight: Five Communities Recognized for Smart Growth Achievements
December 15, 2011
The U.S. EPA has recognized five communities from across the U.S. with the 2011 National Award for Smart Growth Achievement, which acknowledges their use of innovative policies and strategies to strengthen their economies while providing sustainable housing and transportation choices.
Smart growth policies are those that promote transportation choices that include walking, bicycling and public transit; redevelop potentially contaminated areas in local neighborhoods; and reduce polluted stormwater runoff into area rivers and streams.
Selected from a pool of 68 applicants from 27 states, the winners of the 2011 National Award for Smart Growth Achievement are:
Overall Excellence: Old North St. Louis Revitalization Initiative, St. Louis, Mo.
The historic neighborhood of Old North was rehabilitated to attract new residents and sustain economic growth while maintaining its distinctive character. First built in 1816, it sat largely vacant after decades of decline until 1981, when a grassroots effort began sewing the seeds for its recovery. Population has increased 28 percent over the last decade, and development strategies encourage a mix of land uses, promote walking, rehabilitate vacant buildings, support varied housing choices, and establish green spaces.
Smart Growth and Green Building: Silver Gardens Apartments, Albuquerque, N.M.
LEED Platinum-certified, this affordable apartment building is located near reliable transportation options, helping low-income residents save money on energy, transportation, and housing. The project is on a reclaimed brownfield — a former bus depot and repair shop along a main commercial street in central Albuquerque, and restaurants, shops, museums, theaters, and schools are all within easy walking and biking distance. More than 130 people are on the waitlist for the second phase of apartments under construction.
Programs, Policies, and Regulations: Plan El Paso 2010, El Paso, Texas
A city of more than 750,000 residents on the U.S.-Mexico border, El Paso was experiencing automobile-oriented development that was isolating residents, and the expansion of a nearby military base created the need for thousands of housing units and and improved infrastructure. The city initiated Plan El Paso 2010, which involved creating environmentally sustainable, transit-oriented neighborhoods linked by bus rapid transit and anchored by the redevelopment of a former industrial site.
Rural Smart Growth: Maroney Commons, Howard, S.D.
This small town revitalized its downtown by building Maroney Commons, a mixed-use complex with a hotel, conference center, restaurant, and offices that will help rural residents learn about green jobs and technology. Building materials, salvaged from dilapidated buildings on Main Street, contributed to Maroney Commoms becoming one of the first LEED Platinum-certified buildings in South Dakota. The building features solar panels, a wind turbine, geothermal heating and cooling, porous outdoor pavement, rainwater capture and storage, and native landscaping.
Civic Places: Uptown Normal Roundabout, Normal, Ill.
Normal, Illinois, transformed a busy five-way intersection into a roundabout that also serves as an attractive, green civic space. The roundabout moves traffic at lower, more predictable speeds, which reduces the time vehicles spend idling, and the design also diverts thousands of gallons of untreated stormwater away from a creek and redirects it to a water feature, where it is filtered by aquatic plants and sent to a recycled underground cistern.
For more information on the winners and on the Smart Growth program, visit http://www.epa.gov/smartgrowth/awards/sg_awards_publication_2011.htm#overall_excellence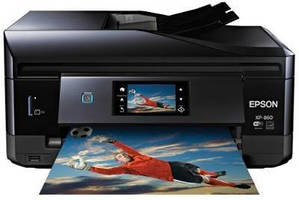 Computer Hardware & Peripherals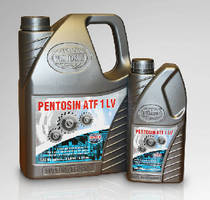 Transportation Industry Products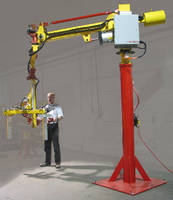 Material Handling & Storage, Machinery & Machining Tools