Waste and Want: A Social History of Trash
April 11, 2006
American industrial facilities generate and dispose of approximately 7.6 billion tons of industrial solid waste each year. This book recaptures a hidden part of our social history, freshly explicating that what we throw away defines us as much as what we keep.
FROM THE PUBLISHER
Susan Strasser's pathbreaking histories of housework and the rise of the mass market have become classics in the literature of consumer culture. Waste and Want, now in paperback, examines an essential but neglected part of that culture-the trash it produces-and finds in it an unexpected wealth of meaning.
Before the twentieth century, trash was nearly nonexistent. Strasser paints a vivid picture of an America where everything possible was reused: scavenger pigs roamed the streets, "swill children" collected kitchen garbage, and peddlers traded manufactured goods for rags and bones. Over the last hundred years, however, Americans have become hooked on disposability, fashion, and constant technological change, and the rise of mass consumption has led to waste on a previously unimaginable scale.
Waste and Want recaptures a hidden part of our social history, vividly illustrating that what we throw away defines us as much as what we keep.
Susan Strasser is the author of the award-winning Never Done and Satisfaction Guaranteed: The Making of the American Mass Market. Her articles have appeared in The New York Times, The Washington Post, and The Nation. A professor of history at the University of Delaware, she lives near Washington, D.C.
"Shows to startling effect how radically both our notions of trash and our means of coping with it have altered over the years." (Jonathan Yardley, The Washington Post)
"Strasser is a superb researcher." (The New York Times Book Review)
"Susan Strasser reads our American history in our tea leaves-and countless tons of other domestic garbage-as she traces the changing meanings of waste and thrift from Colonial times to the present." (The Boston Globe)
FROM THE CRITICS
The New Yorker Strasser retrieves what history discards: the taken-for-granted minutiae of the everyday life of ordinary people.
- Naomi Bliven
Salon The next time you think about the Constitution, consider this: It might once have been worn by somebody. Probably by many people, on the evidence of Susan Strasser's Waste and Want, a smart and lively history of 200 years of American offal, rubbish, refuse and trash and the various means employed for their disposal. In Colonial times, paper was made from cotton and linen rags that had been boiled, mashed to pulp and pressed into thin sheets; during the Revolution, when all paper was scarce, "rag drives" were conducted on patriotic grounds as well as through appeals to the ultimate arbiters of any rag's destiny, women.
"When the young Ladies are assured, that by sending to the Paper Mill an old handkerchief, no longer fit to cover their snowy Breasts, there is a Possibility of its returning to them again in the more pleasing form of a Billet Doux from their Lovers, the Proprietors flatter themselves with great Success," read an advertisement for a paper manufacturer in North Carolina. Neither was the donation of rags expected to be voluntary, as recycling is now. In earlier times, people were paid for their trash, either in cash by wholesalers or, more often, in barter by the army of peddlers who wandered the United States in search of scrap metal, ashes, bones, fuel and fertilizers until well into this century.
"Nothing is inherently trash," Strasser declares -- or wasn't, before the rise of the consumer culture and the triumph of packaging and planned obsolescence. Waste and Want is the record of a catalytic divide, a plainly unbridgeable chasm between America's not so distant past, when the only things people threw away were "broken pottery, glass, and other trash that would neither decompose nor serve as animal feed," and the waste-strewn society of today, in which the sheer mass of useless and often toxic junk that feeds American prosperity and "convenience" threatens to choke more than the rivers and landfills. "American culture," Strasser writes, "offers the world's most advanced example of the 'throwaway society.'"
Strasser's earlier studies of the history of housework and the rise of the American mass market have prepared her admirably well for Waste and Want. If trash is not inherently trash, neither is its disposal merely that. Women had charge of the trash for most of recorded time, and its history is linked inexorably with sexual liberation, the welfare of children, the 19th century "social question" and the vagaries of class. Strasser's richly detailed and always entertaining narrative stops short of any proposed solution to the now acute problem of waste disposal. In general, she agrees with French critic Gilles Lipovetsky that we are living in an "empire of the ephemeral," whose "central feature," Strasser writes, "is the extension of the principle of fashion -- obsolescence on the basis of style." If we can never hope -- or desire -- to return to an organic process of consumption, reuse and decay, we can still hope, along with Strasser, that "new ideas of morality, utility, common sense, and the value of labor -- based on the stewardship of the earth and of natural resources -- can replace it."
- Peter Kurth
Publishers Weekly "Nothing is inherently trash," claims Strasser (Satisfaction Guaranteed) in this vibrant social history of American attitudes toward superfluous or unusable material items. Before the 20th century -- when mass production, post-WWII consumer culture and planned obsolescence created a society in which disposability was the norm -- broken crockery, food, buttons, bones, fat, rags, tin, paper and other refuse were precious commodities, especially in areas of urban or rural poverty.
Drawing on the work of such anthropologists as Mary Douglas, Thorsten Veblen and Claude L vi-Strauss, of social critics like Jacob Riis and of such authors as Lydia Maria Child (whose popular The American Frugal Housewife was published in 1829), Strasser demonstrates how the designation "trash" exposes underlying attitudes about class, race, ethnicity, patriotism, survival, religion and art. Perceptively noting the intersections between capitalism, consumerism, industrialization and class mobility, the book spills over with fascinating facts -- for instance, in 1830, 10,000 hogs roamed Manhattan's streets eating garbage and providing food for the poor. It also offers revealing analyses of why many Jewish immigrants went into the rag business; how "trash" is gendered and how sanitary napkins became emblematic of the new disposable consumer culture. The chapters on the ultra-patriotic scrap drives of WWI and II--particularly Strasser's observations on how the U.S. government encouraged spying on those who "hoarded" scrap metal--are illuminating and prove her point that "trash" is always more than it appears.
-Agent, Mary Evans. (Sept.) Copyright 1999 Cahners Business Information.
Library Journal The author of books on housework and the American mass market, social historian Strasser explores what America has discarded, from the period when Colonists valued everything up to today's era of public landfills. She chronicles how mass production, technological change, ideals of cleanliness, and style have altered America's attitudes toward stewardship and throwing things out. Since paper production in the early days required the addition of scarce rags and scraps, people used paper sparingly. But while Henry Ford's Model T was meant to last, competitor General Motors's yearly model changes heralded a consumer culture that venerated the new.
Strasser's well-sourced text, replete with attributions from women's magazines, indicates that genre's evolution from frugal housekeeper's counselor to consumer culture adjunct. Beginning as a countercultural environmental movement in the late 1960s, recycling had begun to enter the mainstream by the 1980s. The book ends on the promising note that "profligacy may one day be understood as a stage of development." Highly recommended for academic and large public libraries.
- Elaine Machleder, Bronx, NY Copyright 1999 Cahners Business Information.
Kirkus Reviews "By their trash shall you know them" is the theme of this research-driven exploration of the rubbish and refuse habits of more than two centuries of Americans. "Rubbish took on new meanings" in the vast transition between the preindustrial society of the 18th century and the consumer culture of the 20th, says Strasser (Satisfaction Guaranteed: The Making of the American Mass Market, 1989). She not only sorts what was trash in the 19th century, but tracks how and why what is defined as garbage expanded from a few shards of broken crockery buried in the backyard to landfills full of computers and disposable diapers. Described in detail are thrifty habits of 19th-century families, who refashioned worn or used objects of every description from broken bottles (could be made into funnels and bowls) to tired party dresses. If objects like rags and bones couldn't be reused in the home, they were sold to itinerant peddlers to be recycled into paper and buttons. Children scavenged back alleys to find castoffs, especially scrap metal, that could be sold for a few pennies.
At the turn of the century, increasing class differences, the growth of manufacturing, new concern with sanitation, and the entrance of women into the marketplace with no time to refurbish worn clothing brought upheaval to trash culture.
Further changes are tracked through WWI, the Depression, and WWII, when recycling fat, metal, rubber, and paper became a patriotic duty. A wave of consumerism followed WWII, and the current wave of recycling is an offshoot of the countercultural 1960s, says Strasser. Although concerned about the continuing large volume of refuse generated now, Strasser is heartened that sorting trash fordisposal has been revived, this time as a moral act and not a pecuniary one. Rummaging through the trash barrel of history has unearthed some choice, if occasionally dry, morsels of 20th-century culture.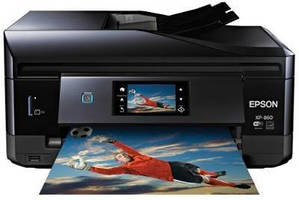 Computer Hardware & Peripherals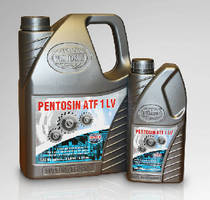 Transportation Industry Products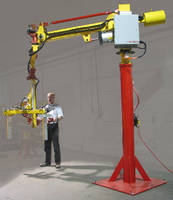 Material Handling & Storage, Machinery & Machining Tools