Is Boston Consulting Group's Report on U.S. Manufacturing Exports Too Bullish?
September 3, 2013
There has been much buzz surrounding a Boston Consulting Group (BCG) study released last week that suggests a growing U.S. cost advantage in labor and energy could help the U.S. capture $70 billion to $115 billion in annual exports from other nations by 2020. Given that manufacturing in the U.S. has not enjoyed a robust ride over the past few years, IMT checked in with some noted economists for their perspectives on what may or may not be encouraging news. 
The BCG report is the latest update of three studies that it started publishing annually in 2011.  The BCG press release announcing the study states, "Some of the biggest gains in U.S. exports due to a widening U.S. production-cost advantage over leading European nations and Japan are likely to be seen in chemicals, machinery, and transportation equipment."
Alan Tonelson, a research fellow at the U.S. Business and Industry Council, which represents small and mid-size manufacturers, argues that BCG fails to meet the burden of proof required to back up the numbers in its report.
"This notion of China pricing itself out of the U.S. manufacturing market is completely contradicted by the facts," he told IMT. "The BCG analysis doesn't seem to take into account rising Chinese productivity. When productivity rises, it enables firms to absorb rising wage costs without passing them on to customers. All you need to do to find evidence of that is to look at U.S. Government statistics that come out each month on import prices. The prices of goods from China have shown no special strength."
Terrence Martell, Ph.D., a professor of finance and economics at Baruch College, declined to comment on the numbers cited in the BCG report, but did agree with the "direction" to which it points.
He noted that the report cites U.S. labor costs that are adjusted for productivity. "We have huge labor cost advantage on the productivity side and flexibility side," Martell told IMT. "The fact that we can let go of people means that we can respond quickly to downturns but also to upturns. The decisions you make from a labor perspective in France and Germany are materially different from the ones you make in the U.S."
Tonelson said labor costs are absolutely coming down in this country and that points to yet another weakness in the BCG analysis. The lower labor costs represent at best, "a very pyric victory for U.S. manufactures and for the U.S. economy" and it certainly does not signal improved competitiveness, he said. Competitiveness "means a country's ability to produce goods and services that meet the test of global markets while boosting living standards, not by reducing them," he said.
Tonelson went on to say Chinese wages seem to be completely irrelevant to China's competitiveness. China is moving away from labor-intensive manufacturing, not becoming more dependent on it, he said. "The Chinese wage claims and the Chinese wage analyses that have been published by the BCG just seem to fly in the face of everything we know about basic economics," he said.
The BCG report also maintains that cheap energy will also boost U.S. competitiveness in several industries. "By 2015, prices for natural gas are projected to be 60 to 70 percent lower, and electricity is projected to be 40 to 70 percent cheaper in the U.S. than in Europe and Japan," the report says.
Martell agreed that such industries as plastics and fertilizers enjoy a significant advantage because natural gas is much less expensive in the U.S. than other parts of the world. He referenced the chairman of DuPont Chemical, who has been actively lobbying against the export of natural gas as a barometer of the U.S.'s natural gas advantage.
Tonelson, however, finds the point about America's falling energy prices to be problematic. "The claim that this U.S. energy price windfall will give a tremendous boost to U.S. manufacturing sounds logical, but there is no evidence to support this proposition yet," he said.
Tonelson noted the U.S. is not the only country that has lots of natural gas and is capable of fracking to obtain it. "Fracking in this country is at a more advance stage than in places like Europe and China, but technology flows around the world so easily those reasons will catch up."
Daniel J. Meckstroth, Ph.D., vice president, chief economist, and council director of the MAPI (Manufacturers Alliance for Productivity and Innovation) Purchasing and Division Finance Councils told IMT he is more optimistic.
"I pretty much agree with [the BCG report]," he said. "Our projections are for even stronger growth and exports if we have a renaissance… if policy would shift towards supporting our renaissance."
Meckstroth added that strong growth is dependent upon lower labor costs, the energy rebound, and other policy changes in such areas as taxes, regulation and R&D support. "Manufacturing is still in a recovery phase," he said. "We're at a tipping point now. It's going to take a couple of years to determine which way things go."
Michael Zinser, a BCG partner who leads the firm's manufacturing practice in the Americas and a co-author of the report, admitted in a statement, "It will take several more years for the full impact of improved U.S. competitiveness to translate into significantly more jobs and higher industrial output."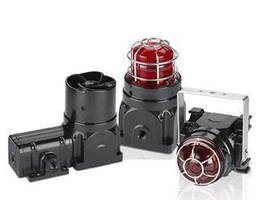 Electrical Equipment & Systems, Safety & Security Equipment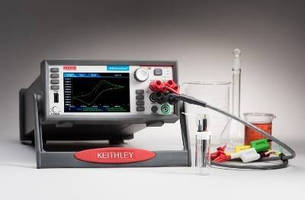 Test & Measuring Instruments, Laboratory and Research Supplies & Equipment